Oppo F5 Promotional Video Surfaces Online Ahead Of Phone's Launch
After a series of leaks related to Oppo's upcoming smartphone — Oppo F5, we now have a leaked promotional video of the device. It seems that the video is promoting the selfie camera on the phone.
The promo video of the device, which has been leaked on Instagram, features Indonesian stars Chelsea Islan and Raline Shah. They are seen talking about their perception of beauty.
At the end of the video, it shows the slogan "Capture the real you" and the date November 13, which we are assuming is the date on which the Oppo F5 will go on sale.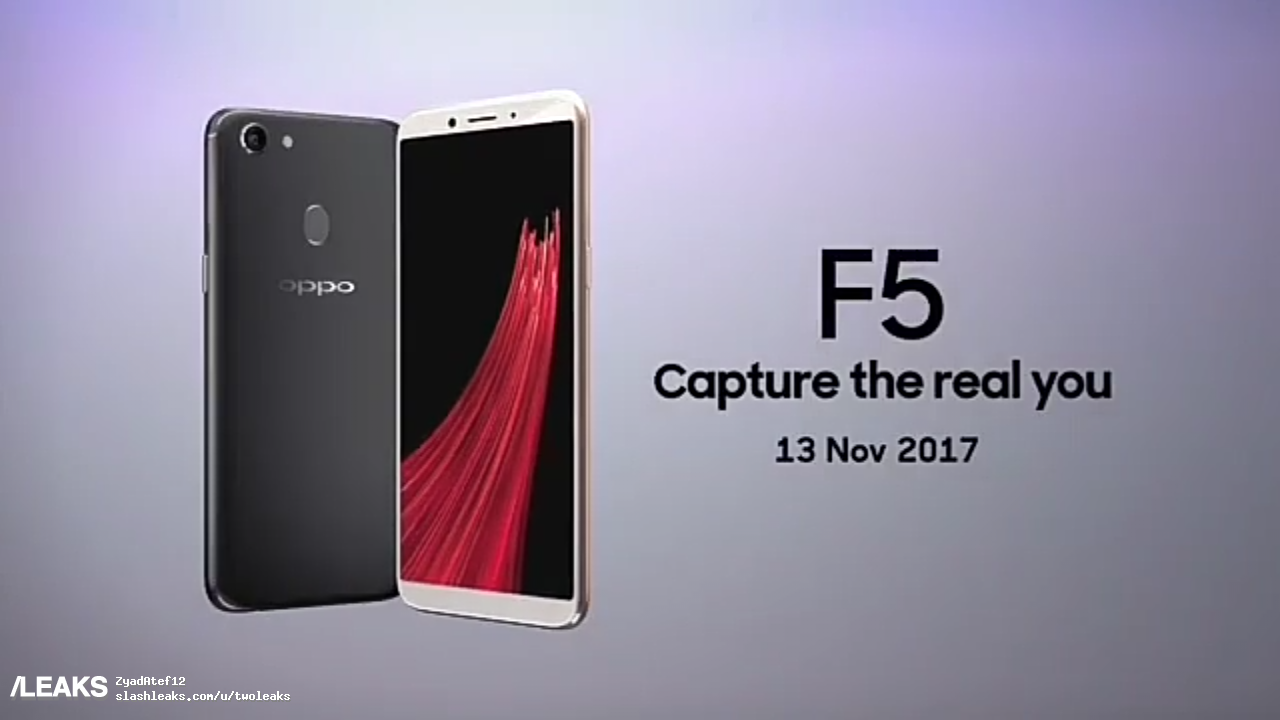 After seeing the phone in the video, it seems that the previous leaks related to the Oppo F5 were accurate. The smartphone is expected to come with a metal build design.
Recently, it was reported that the Oppo F5 will launch in three versions — the standard F5, F5 6GB and F5 Youth.
The Oppo F5 will come with 4GB RAM and will be available in Gold and Black colors. The Oppo F5 6GB will come with 6GB RAM + 64GB ROM, in Red and Black colors, while the Oppo F5 Youth will have a 16-megapixel front-facing camera and will come in Gold and Black color options.
Apart from these changes, all the remaining specifications are expected to be same. It will feature a 6-inch Full HD+ display with screen resolution of 2160 x 1080 pixels and 18:9 aspect ratio.
There will be a 16-megapixel snapper on the back of the device, while the front will have a 20-megapixel camera, except for the F5 Youth edition. The leaked video also reveals that the Oppo F5 will come with an oval fingerprint on the back.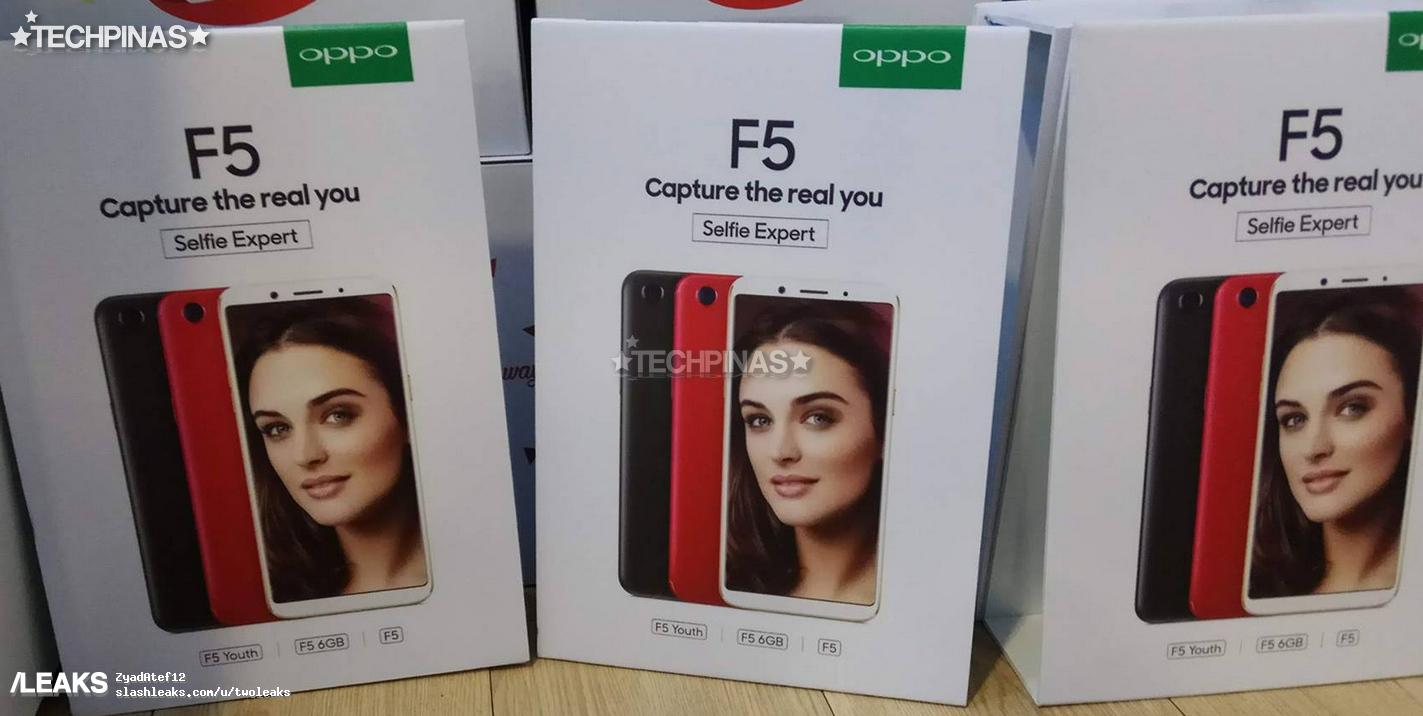 Apart from the promo video, the phone's retail packaging has also been leaked. On the box, the front panel of the phone reveals thin bezels around the display. The back panel is shown in two different colors — Red and Black.
Just below the phone's front and back panel, there is a listing of three variants of the phone — F5, F5 6GB and F5 Youth.
Read More: Four Variants of OPPO R11s Receive 3C Certification
Oppo is hosting an event in the Philippines on October 26 to launch Oppo F5. Later, it will also be available in India, Indonesia, Malaysia, Myanmar, Thailand and Vietnam.