OUKITEL Mix 2 To Get A Bright Silver Variant With A Mirror Finish
OUKITEL first revealed in September that they would be releasing a Xiaomi Mix 2-styled full-screen smartphone dubbed OUKITEL Mix 2.  Latest news from the company shows that the OUKITEL MIX 2's launch has been shifted further to the end of November. The reason for the delay isn't the upcoming 11.11 shopping festival but because there is going to be a new Silver Version.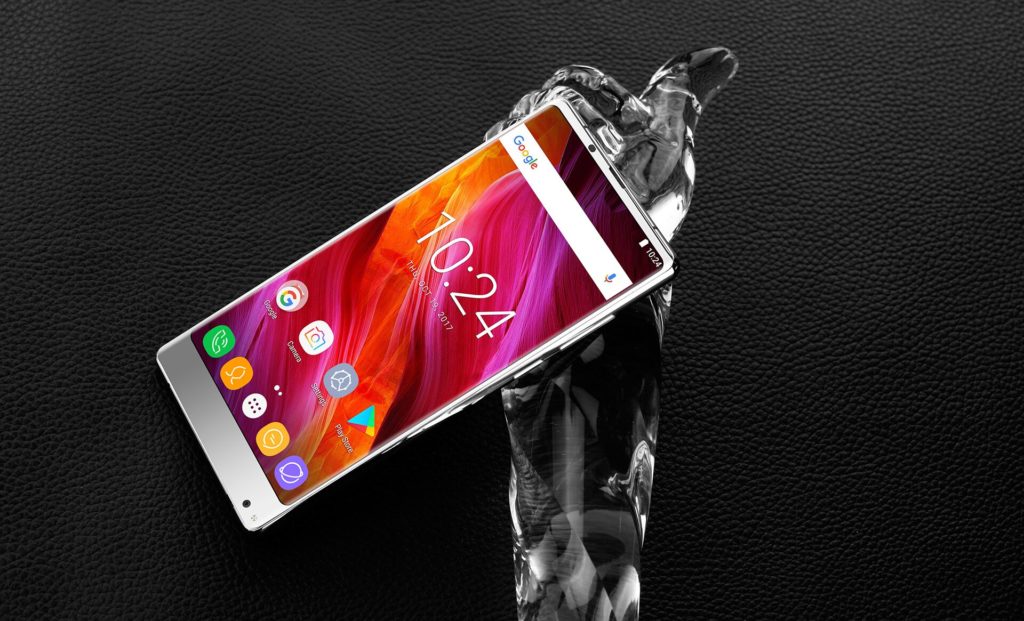 OUKITEL MIX 2 utilises a glass body both at the front and rear. The device also comes with a transparent silicone case to protect it in the event of a fall. As a result of the body material, black and blue versions has a glossy outlook on the back. However, the silver version is shinier than both the black and blue versions. The rear surface is so bright that it can be used as a mirror.
The new Silver version of the Mix 2 has the same design as the black and blue versions. To recall, it packs a 5.99-inch 18:9 full-screen display. The device sports a front camera on the bottom right and dual-lens rear cameras on the top left back. On the new silver version, it looks more like a mirror. The ladies won't need to keep another looking glass when they want to check up on their make-up, neither would guys search for where to check out if their hair is well arranged and such like.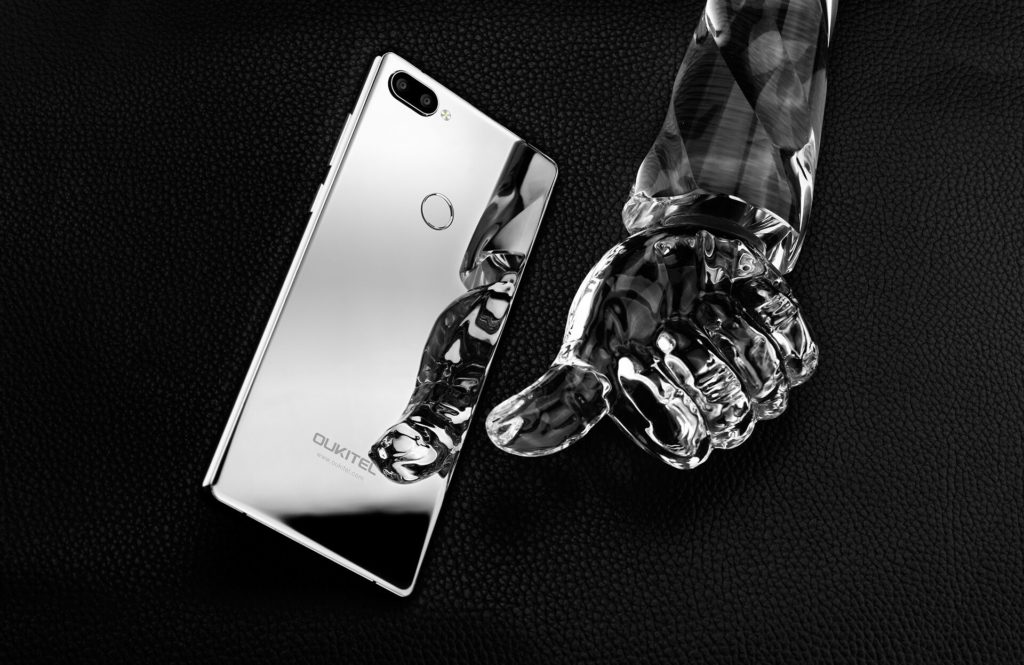 Other specifications include a 2.39GHz Octa-core Helio P25 SoC backed by a 6GB RAM and there is a 64GB storage expandable up to 512GB. The device packs a dual rear camera setup which consists of a 21MP + 2MP sensors.  There is also a 13MP sensor at the front which is located at the bottom right corner just like the Mi Mix 2. The device gets its juice from a large 4,000mAh battery with 9V/2A fast charging technology. Reservation for the OUKITEL Mix 2 will also be delayed until November 25. Those who pre-order the Mix 2 will also get a $30 coupon code and when the pre-orders reach a specific amount, OUKITEL will introduce a higher discount coupon.