Lenovo and Fujitsu Merge PC Business
by Habeeb Onawole Nov 2, 2017 1:19 pm0
Japanese PC manufacturer announced today that it has agreed to merge its struggling PC business with that of Chinese giant, Lenovo.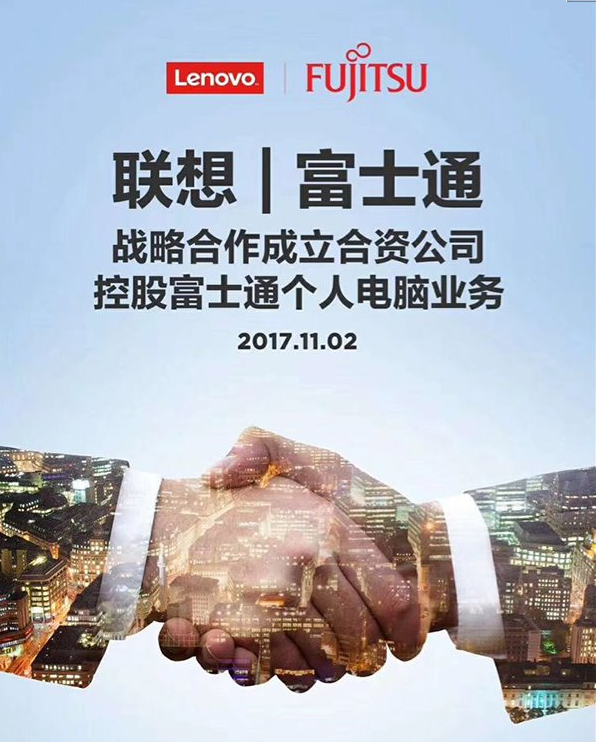 News of a possible merger was first reported last year but Fujitsu didn't agree to sign a deal with the world's largest PC maker until today. The merger also includes the Development Bank of Japan.
All three members of the merger will form a joint venture  with a sum of 17.85 billion Yen (~$156 million). Lenovo will hold 51% of Fujitsu's PC arm while the Development Bank of Japan will control 5%.
The deal will result in a restructuring that will result in up to 3200 job losses and will allow Fujitsu divert more of its resources into its IT services which is doing well.
The announcement also caused Fujitsu's stock to fall by 2% after initially rising by 7.8% last month following news of a deal with Lenovo.
Fujitsu's initial plan was to form a merger with other failing Japanese PC manufacturers such as Toshiba and Vaio but sadly, a deal didn't materialize.
READ MORE: Lenovo K8, K8 Plus And K8 Note To Get Android Oreo Update Next Year
Lenovo currently controls 21.6% of the world's PC market according to IDC while Fujitsu has 4%. The merger will see Lenovo's share jump to 25.6%.