The Yeelight Candlelight Lamp Gives Candles A Modern Twist
by Habeeb Onawole Nov 8, 2017 11:44 am3
Yeelight is one of the companies under the Mi ecosystem. They are best known for their smart lamps, smart bulbs, and light strips. Their latest product, the Yeelight Candlelight Lamp takes things up another level as it brings a modern twist to the millennia-old candle.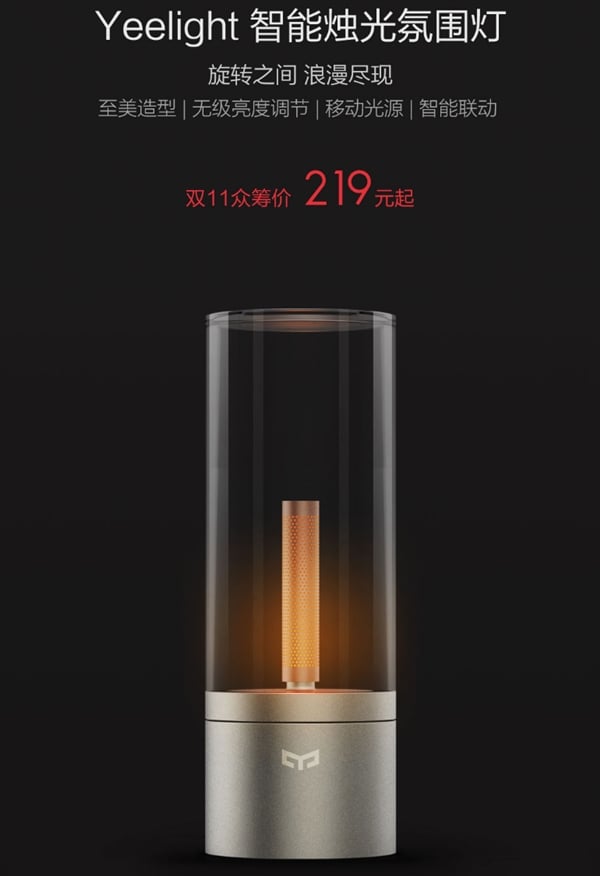 The Yeelight Candlelight Lamp can best be described as a product born out of the need to replicate the age long candle in a modern and safer way.
The lamp has a similar design to the Yeelight bedside lamp but swaps the translucent lampshade for a transparent one. The glass does more than just protect the wicker-like LED lamp. It is also doubles as a control.
Twist it clock-wisely and it turns on the lamp. Turning the aluminium base also does the same. Though, it seems you can only do the above if the switch beneath the lamp is on. There is also a reset button and a charging LED below the switch.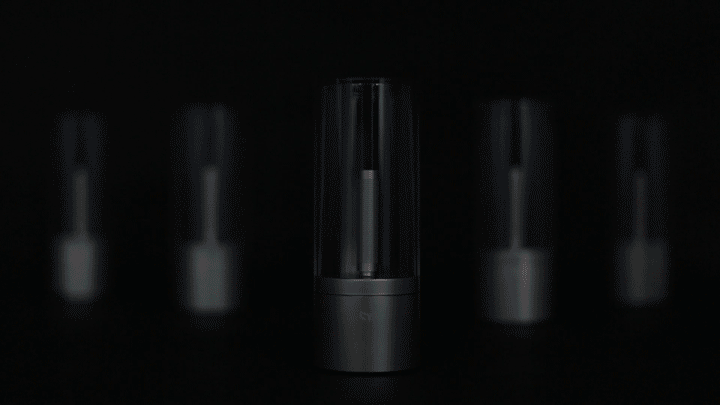 The Yeelight Candlelight Lamp has a built-in 2,100mAh Lithium-ion battery that can last up to 8 hours on a single charge at a 60% brightness level. The battery is recharged via a Micro USB port at the base. Just like other Yeelight lamps, there is app support where you can choose from a variety of preset modes which include dinner mode, bathroom mode, and sleeping mode etc.
What's more is that you can also pair up several lamps together and control them with a single lamp thanks to Bluetooth Low Energy Mesh Technology. So if you are trying to recreate that "candle down the hallway that leads to the bedroom" without setting your house on fire, this lamp is your best bet. To sum things up, this lamp will surely spice up your romantic life.
READ MORE: New 129 Yuan(~$19) Xiaomi Yeelight Table Lamp With Built-in Battery Launched
The Yeelight Candlelight Lamp will sell for ¥219 (~$33). It has surpassed its crowdfunding goal and is expected to start shipping December 15, 2017.