Insanely Good SMARTPHONE Discounts on Gearbest for 11.11 Day!
November 11th is the Single's day in China meaning that a lot of retailers make the best out of this day by offering great discounts on popular products. Gearbest is one of the most popular online retailers and it has plenty of ONE DAY ONLY deals! Hurry up to snag great gadgets at super low prices!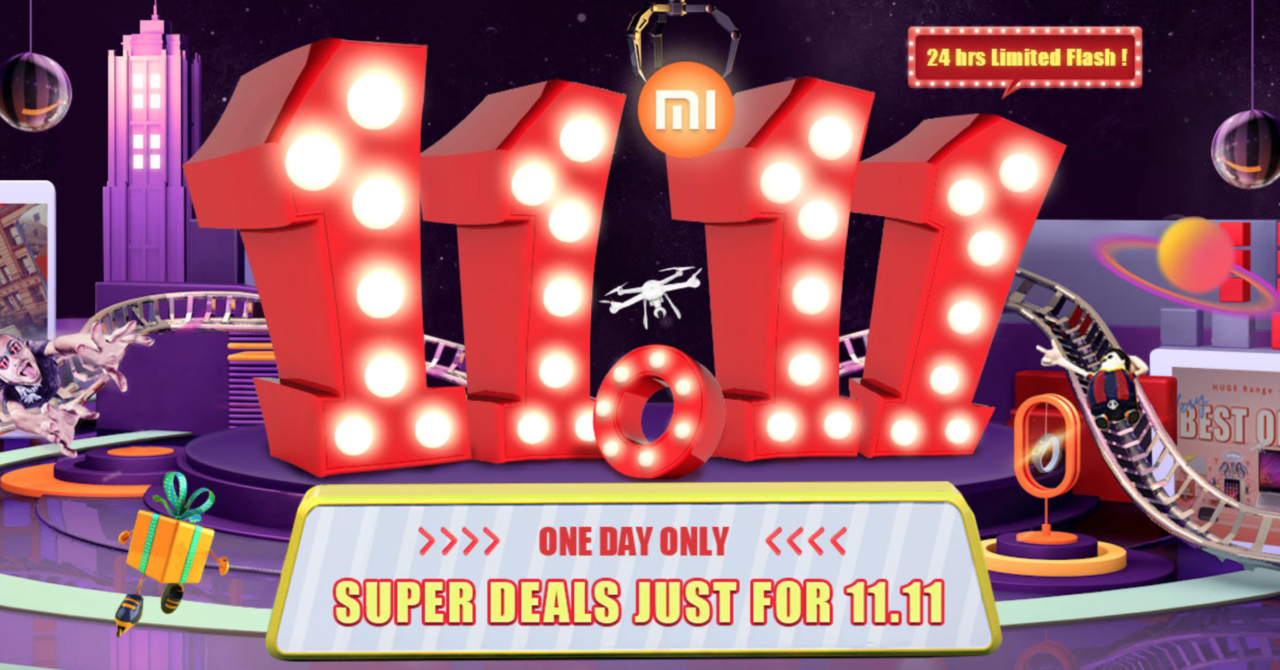 Xiaomi A1
In terms of the design, the phone looks just like the Xiaomi Mi5x, the Chinese version of the phone. The A1 sports a sturdy all-aluminum frame and the build quality is top-notch.
We don't have a fancy bezel-less design here but Xiaomi gives you a few extra features like nicely backlit capacitive keys, nice buttons, a hybrid dual SIM card slot, a notification LED light, IR blaster, a headset jack and a reliable fingerprint scanner.
As for specs, we have a 5.5" 1080p LCD display, Snapdragon 625 chip, 4GB of RAM and 64GB of expandable storage.
Overall, the Xiaomi A1 is easily one of the best budget phones of 2017.
OnePlus 5
Even though the OnePlus 5T's launch is just around the corner, the 5T is still one of the most powerful phones the money can buy. It ships with the top-shelf Snapdragon 825 chip, 6GB of RAM and 64GB of storage but if you pay extra, you can get phone with 8GB of RAM and 128GB of non-expandable storage. All of those specs are packed into an all-metal body.
Xiaomi Mi Max 2
The Mi Max 2 uses a Snapdragon 625 chip, which is coupled with 4GB of RAM and 64GB of expandable storage. The Snapdragon 625 chip is the most power-efficient chip in the market that assures a fantastic battery life of this device.
With this Xiaomi Mi Max 2, you will get an all-metal device that just looks premium, a humungous 6.44" display, great all-around performance, MIUI 8 with a ton of features, stereo speakers setup, and a killer battery life. All in all, the Xiaomi Mi Max 2 is a fantastic option if you are looking for a super-sized phablet.
Xiaomi Mi Note 2
The Xiaomi Mi Note 2 is still one of the most beautiful phones out there that has great specs. The phone ships with a Snapdragon 821 chip, 4GB of RAM and 64GB of storage. If you are willing to pay more, you can go for the high-end model that has 6GB of RAM and 128GB of storage. The device also has a gorgeous 5.7" 1080p Amoled panel, a powerful 22.5MP camera and a lot more. You can now get this phone for an incredibly low price.
Xiaomi Redmi Note 5A
Xiaomi's Redmi Note series have been one of the most sussecsful among budget smartphones. As far as design goes, the Redmi Note 5a is kind of plain looking and it is very similar to the Redmi 4a. As for specs, the device has a 5.5″ 720p display, Snapdragon 425 chip, 2GB of RAM and 16GB of storage. Not the most impressive specs but still a great overall package for such a low price.
Xiaomi Mi 6
The Xiaomi Mi 6 was released quite some time ago but it is still one of the best looking phones out there.  It ships with the latest and greatest Snapdragon 835 chip, 6GB of RAM and 64 or 128GB of internal storage. Other specs include 5.15" IPS LCD display and a dual camera setup that consists of 12MP shooter with wide-angle lens and another 12MP sensor with the telephoto lens that gives 2 times zoom and the ability to take beautiful portrait photos with bokeh effect.