Security Firm Creates Mask That Beats Face ID
by Habeeb Onawole Nov 12, 2017 11:18 pm0
Face ID is Apple's latest security feature. It was introduced in the iPhone X as a replacement for Touch ID, since the design of the phone doesn't allow for the fingerprint scanner to remain in front and Apple doesn't want it positioned at the back.
A security firm called Bkav says they have been able to defeat Face ID with the aid of a mask. Apple claims that Face ID is secure and that the odds of a random person gaining access to your phone is 1 in 1 million.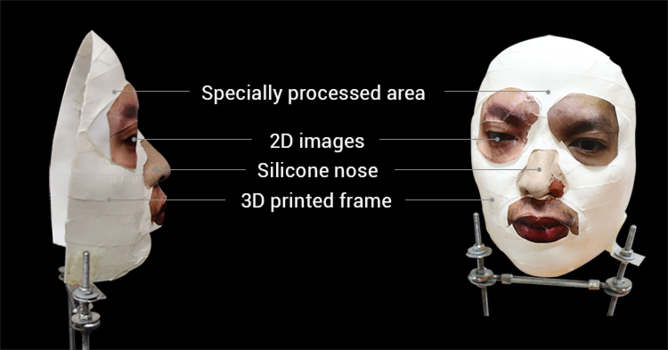 The firm said it was able to fool Apple's AI and bypass Face ID because it understands how the AI works. Bkav says it had to create a face mask made up of different materials for different parts of the face.
According to the Vice President of  Bkav, Ngo Tuan Anh, "the mask is crafted by combining 3D printing with makeup and 2D images, besides some special processing on the cheeks and around the face where there are large skin areas to fool the AI of Face ID". Areas that have special materials include the nose which is made of silicone and the frame which is 3D printed.
The cost of making the mask is about $150 and it can be used to gain access to the phones of high profile targets such as business and political leaders.
READ MORE: Apple Reclaims Top Vendor Spot in US Smartphone Market
Bkav has released a video that shows how the mask beats Face ID but it doesn't include all the details. The firm says that is because their experiment is a proof of concept whose purpose is to prove a principle.