Xiaomi Now No. 1 Smartphone Brand in India With 9.2m Shipment For Q3 2017
Xiaomi continues its giant strides in terms of smartphone shipments both globally and in India. Xiaomi India's head Manu Jain has disclosed that the company shipped a record 9.2 million smartphones in the third quarter of 2017 in India. This is the first time since Xiaomi first entered India three years back that the company was hitting such monumental stride in phone shipments.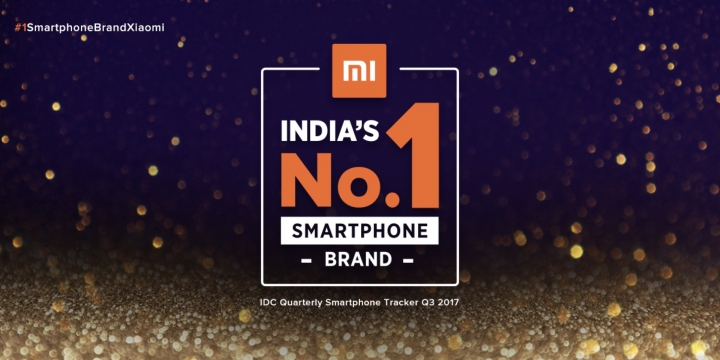 The Chinese tech giant was able to ship 100,000 smartphones in the third quarter in its debut season in the country where it first sold its phones on Flipkart. While in Q3 2015, it crossed the 1 million mark. Xiaomi's fortune continued to rise as it hit 3 million units in shipments in the third quarter of last year and now it surpassed 9 million units in Q3 2017. The massive sales recorded in Q3 2017 could be traced to the huge success recorded in the Diwali sales festival which ran from  September 20 to October 19 and during which period Xiaomi revealed it sold over 4 million smartphones.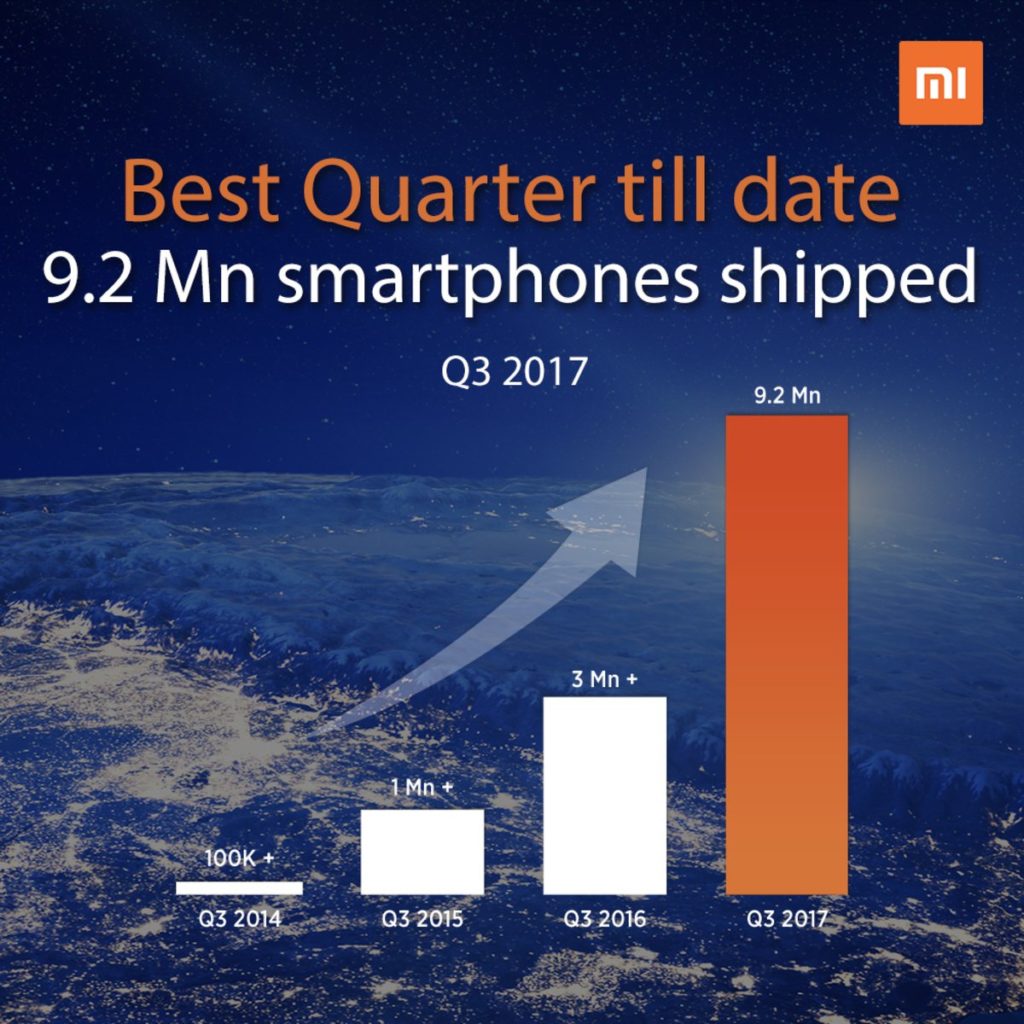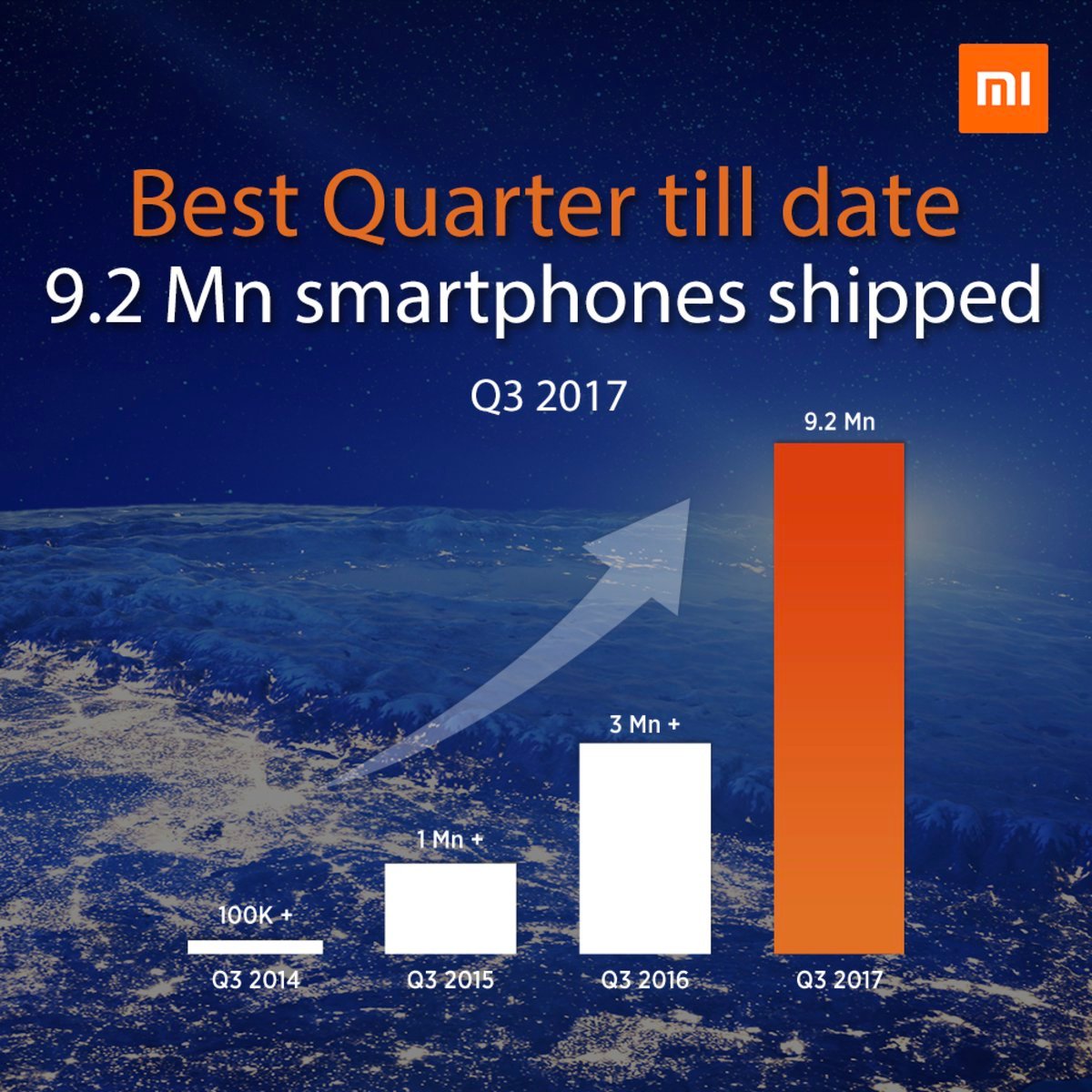 Manu Jain also revealed that research firm IDC now ranks Xiaomi as the number 1 smartphone brand in the whole of India. Xiaomi occupies the number 1 spot in the third quarter of 2017 edging out Samsung who was revealed to have the highest market share in Q2 2017. OPPO, Lenovo and Vivo also fall behind Xiaomi once again in the pecking order.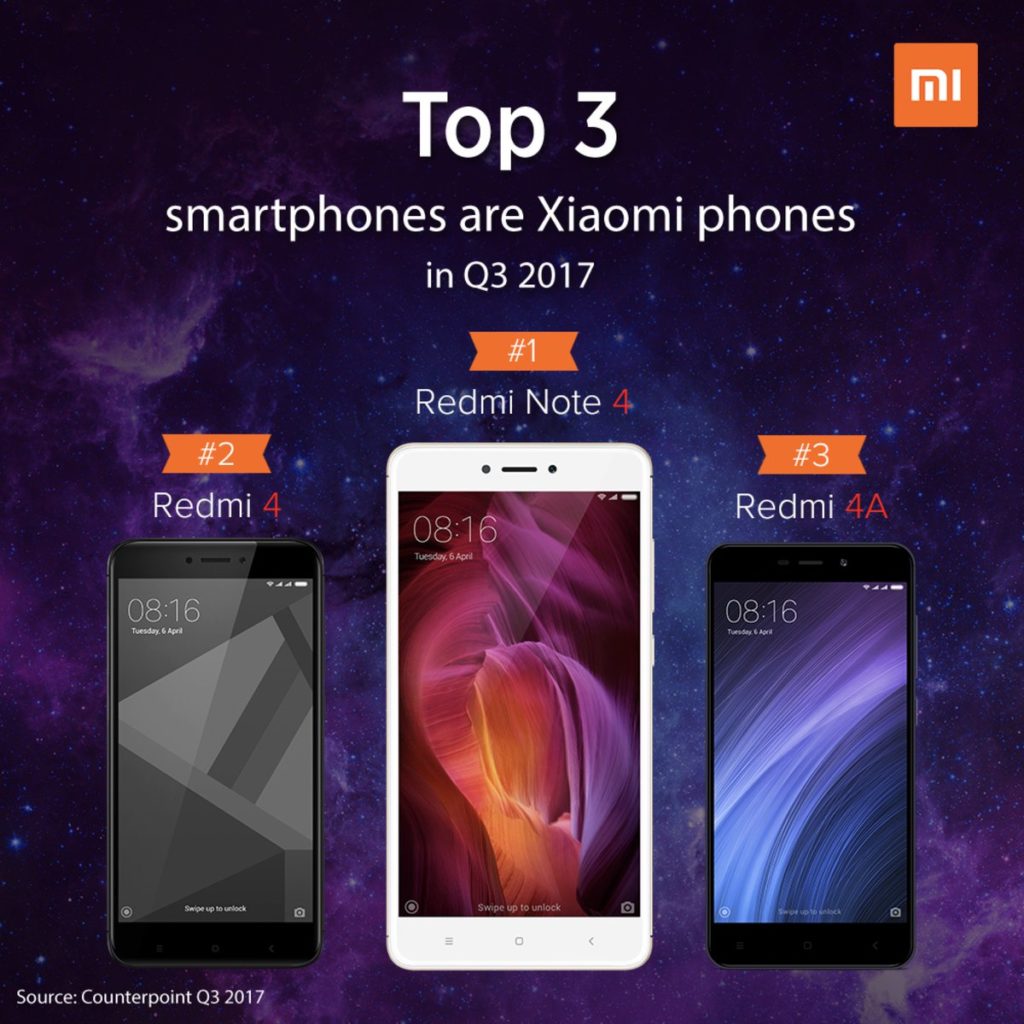 Related: Xiaomi Sells Over 4 Million Smartphones In One Month in India, Over 300 units Sold Each Minute!
In addition, the Xiaomi India head also hinted at another record which his company clinched and this time it comes from Counterpoint research. The research firm is credited to have crowned Xiaomi Redmi Note 4, Redmi 4 and Redmi 4A top 3 selling smartphones respectively in India for the third quarter of this year. With the festive season still on, we expect another strong finish for the fourth and final quarter of the year from China's Apple.
(source)