The new OnePlus 5T is a solid flagship, but is it worth upgrading from the OP5? We try to answer the question!
Until some weeks ago, nobody would have bet on the official launch of the OnePlus 5T, but the Chinese company has surprised its fans by officially announcing the arrival of the advanced version of its last flagship, just like it did in 2016. But is it worth buying this device or upgrading from OnePlus 5? A high percentage of OnePlus 5 owners and other people in need of a new powerful device are probably asking themselves if this flagship is worth the money. And in this article, we help you out by listing out the reasons why you probably shouldn't upgrade/buy the OP5T.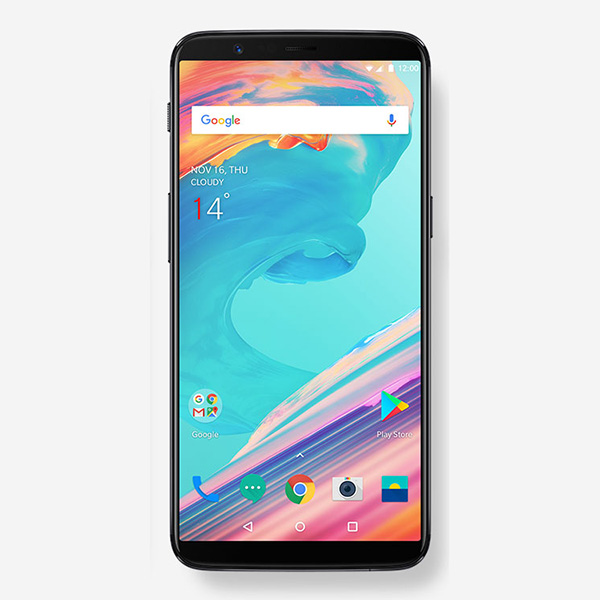 No hardware upgrades (SoC and RAM)
OnePlus 5T has exactly the same SoC as the OnePlus 5; we are talking about the octa-core Snapdragon 835, which can run at a max frequency of 2.45 GHz. Unlike last year, in 2017, Qualcomm launched just a single flagship processor, so OnePlus won't be upgrading the SoC on its newest flagship. Snapdragon 835 is still the best processor in the Android market, so if you want a real flagship phone OnePlus 5T is the correct choice. But if you already have OnePlus 5 and you want a much better performance, then there is no sense in buying OP5T. Further, note that OnePlus 5 is actually the best Android phone on benchmarks, according to the famous benchmarking platform AnTuTu; so it is already among the fastest and smoothest phones ever. The RAM configurations are the same as OP5 as well: there will be variants with 6 or 8 GB, which are the maximum amounts of RAM ever seen on a mobile phone. The internal storage remains 64 or 128 GB depending on the variant.
 
OnePlus 5T still has a Full HD 1080p Display
While most of the best flagships phone in the market have a display with 2K resolution (at least Quad HD with 1440 x 2560 pixel), OnePlus will stick to Full HD resolution. Yes, you would argue that the OnePlus 5T has a bigger screen than the OnePlus 5, but note that, it still has a 1080p resolution with 2160 x 1080 pixels. This will make it average if we were to consider that on a 6-inch display the pixel density is lower and the level of detail decreases. Fortunately, while OnePlus 5 has exactly the same panel as OnePlus 3T the new 5T has an upgraded display, and it supports sRGB and DCI-P3 technologies. So, at least you get nice colors.
OnePlus 5T is not waterproof, neither dust-resistant
OnePlus 5T won't have any kind of IP certification: it won't be water-resistant and it won't even be dust-resistant. OnePlus 5 did not have any IP certification as well, but the company has confirmed that it is a splashproof phone, even if it is not mentioned anywhere on its specs sheet.

Similar camera without OIS
On the rear side, OnePlus 5T has a dual camera setup which works similar to the one from OnePlus 5. The main sensor of the camera is exactly the same: a Sony IMX398 with a resolution of 16 MP. The secondary sensor is slightly different: it is a Sony IMX376K (OP5 has a Sony IMX350), but it still has a resolution of 20 MP. See that the primary sensor is the same, camera performances should not be so different between the two models. Even though the secondary sensor has a f/1.7 aperture and it should provide better performances in low light conditions. Further, just like the OP5, its successor has no optical stabilization (OIS). There is still an electronic stabilization (EIS, working with 4K too) which works good, but it is not at the same level of the optical stabilization.
Design and materials are far from being original
There is not so much innovation in the design of OnePlus 5T. To be honest, its design is becoming a bit outdated and it may be good for a mid-range phone, but not for a flagship one. OnePlus 5T sports a full metal unibody design with a rear side that is very similar to the ones from OnePlus 5 and Oppo R11s. Some say that OnePlus 5T is just a re-branded Oppo R11s: well, it is not so, but aesthetically they are the same. Even the latest iPhones switched to a glass back, but OnePlus keeps opting for a full metal unibody design which seems so 2016, similar to the one of iPhone 7 and 7 Plus. The display has a very high screen-to-body ratio and it is true, but it seems similar to Samsung Galaxy S8… OnePlus 5T definitely does not have the most original design, even if, on the other hand, it will probably be less fragile than a phone with a glass back.
No Home key and fingerprint reader on the back
Due to the full borderless design and the big display, if you buy OnePlus 5T you won't get any physical Home key on the front side. This means that you will no longer be able to use keys placed outside the screen for a better navigation, and you will have to say goodbye to many gestures and shortcuts. The on-screen virtual keys will be mandatory to use without a Home key. As you probably know, Home keys always integrate a fingerprint reader: this means no Home key, no fingerprint reader on the front panel. On the OnePlus 5T, the fingerprint reader is placed on the back side, and it is a less comfortable position compared to a fingerprint reader placed under the display. When you hold your phone, you will be forced to find the fingerprint reader with your finger without looking at it, and if you use the fingerprint reader as the main method of authentication, you will not be able to unlock the phone if it is placed on a table or other surfaces.
Bigger screen but same battery
OnePlus 5T has a bigger display than its predecessor: it is a 6-inch panel with the Optic AMOLED technology, narrow borders and the Gorilla Glass 5 protection by Corning. The device is also slightly bigger than OnePlus 5, even if the difference is minimum. But, even if it is a bigger phone with a bigger display, it has a battery with exactly the same capacity: 3300 mAh. Other 6-inch phablets usually have much bigger batteries. Just to make an example Huawei Mate 10 (5.9 inches) has a battery with a capacity of 4000 mAh, while Samsung Galaxy S8+ (6.2 inches) has a 3600 mAh battery. We hope that the battery optimization has been improved at least, but keep in mind that a bigger screen requires more power. So, there may not be improvements in terms of battery life, if we compare OnePlus 5T with its predecessor.
No Android Oreo
Some companies have already started updating their most important devices to Android 8.0 Oreo, which is the latest version of the OS released by Google. Some handsets have been launched with Android Oreo out of the box, too. It is the case of Google Pixel 2, the Sony Xperia XZ1 series, HTC U11 Plus and others. OnePlus 5T will be late to the party as it will still be launched in the market with Android Nougat out of the box. Anyways, the update to Android 8.0 Oreo will be released before the end of the year, together with the Android Oreo update for OnePlus 5.
Higher Price than OnePlus 5 (US only)
Carl Pei has declared that most fans will like OnePlus 5T, but he has also suggested that it will cost more than OP5. Indeed, the price has been increased, but for the US market only. From his words, it seems like that the higher price for the components makes the listing price increase as well. The first smartphone launched by OnePlus had a price tag of 299 dollars on the official site. The price of the most entry-level version (so the one with 6 GB of RAM and 64 GB of internal storage) has been increased by 20 dollars compared with the price of OnePlus 5, so it will cost 499 dollars. The 8 GB of RAM instead will have a price of 559 dollars. In Europe the price remains the same: 499 and 559 EUR, as well as in the other continents. If you already own a OnePlus 5, in our opinion it is not worth buying a OnePlus 5T. In terms of important improvements, you would only pay for a bigger and more comfortable display and a slightly better camera: it has no sense to upgrade, according to us. Further, you may encounter some disadvantages: OnePlus 5T will be more fragile than OP5 due to its bezel-less design and if the company did not do a good job at optimizing the phone, you may also get a worse battery life.
Is OnePlus 5T still a convenient flagship?
Yes, it is, but only if you want to buy it "from scratch" (so if you do not own an OP5 already). For customers from the US, even though the price has increased, the device remains among the most convenient flagships in the market. Indeed, the price of other flagships has increased as well in this year. OnePlus did not pass the 600 dollars threshold, while almost every famous company did. Samsung devices cost way more, as well as Huawei flagships. In our opinion, the only company which has flagships that can compete with the ones from OnePlus at the same price is Xiaomi.
Pro and Cons of upgrading to OnePlus 5T
PRO:
Bigger and comfortable display
Similar size to OP5
Slightly improved camera
CONS:
Same processor and RAM
Similar camera to OP5 and no OIS
No Home key
Fingerprint reader on the back
Similar design to OP5
Same battery capacity
No Android Oreo
Higher price in the US