Customized HelloEar Arc Headphones Crowdfunded By Xiaomi Is Finally On Sale For ¥399 ($60)
Xiaomi launched the customised HelloEar Arc headphones back in July as its 96th crowdfunded product with a retail price of 299 yuan ($43). The Hello Ear Arc is now available for purchase in China and it carries a slightly higher price tag of 399 Yuan ($60). Considering the features the accessory comes with, the price is still quite cheap.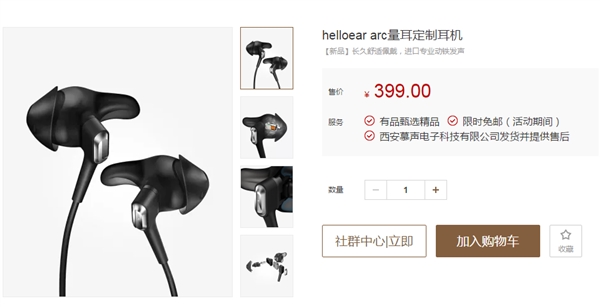 The HelloEar Arc custom earphone uses a 3.5mm audio interface as well as Bluetooth interface, meaning it can be detached from wired to wireless. The gadget is developed in all aspects to provide a comfortable usage devoid of any form of hassle arising from pains from the earbuds or the wires. Talking about the wires, it has a very long cable wire which is 1.2 meters in length. The HelloEar Arc headphone features a Kevlar fibre core while the body is manufactured from aviation-grade aluminium that is sandblasted. The headphone also comes with a high definition silicon microphone with three buttons.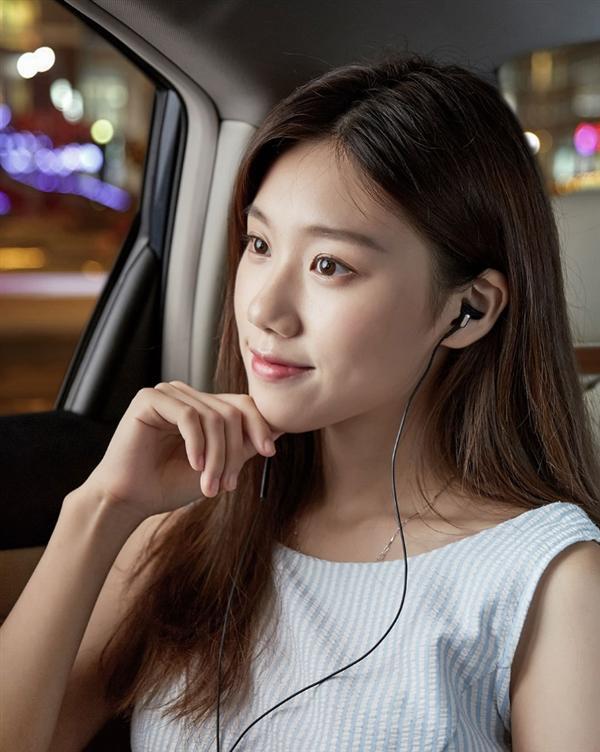 Chinese firm HelloEar who developed the product claimed they spent three years on research in order to produce a stunning product. The research involves collecting lots of ear samples, ear 3D scans, and thousands of real-ear wearing tests and this has given them a large database of different human ear types. Thus, the HelloEar Arc headphone is designed in a customised way to provide comfort and deliver a great sound. All the buyers need do is to take a picture of their ear along with a coin by the side and upload so that the company can produce a customised earbud that would suit the buyer's unique ear cavity structure. But in all, the HelloEar Arc custom earphone comes with a half-size "Z" shaped support that fits the outer ear like a puzzle and then fills the cavity. Users won't need to tighten it inside the ear or push it very deeply in to make it solid. The earbud is produced using medical grade silicone material with a custom airbag structure which disperses the ear pressure and prevents soreness after being worn for a long time.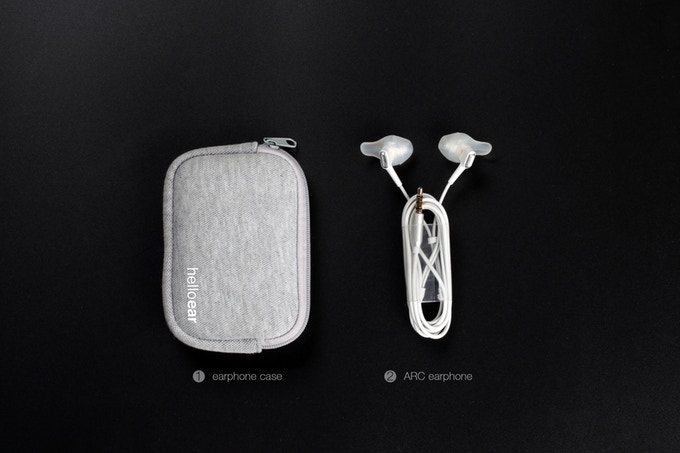 Related: Xiaomi Redmi Note 5A Gets Lake Blue Color Variant, Costs 599 Yuan
No word yet as to when the product would ship globally but we stumbled on a Kickstarter funding project for the product which the company ran earlier this year and it was available to ship worldwide. That is an indication that they plan to sell this amazing earphone globally.
(source)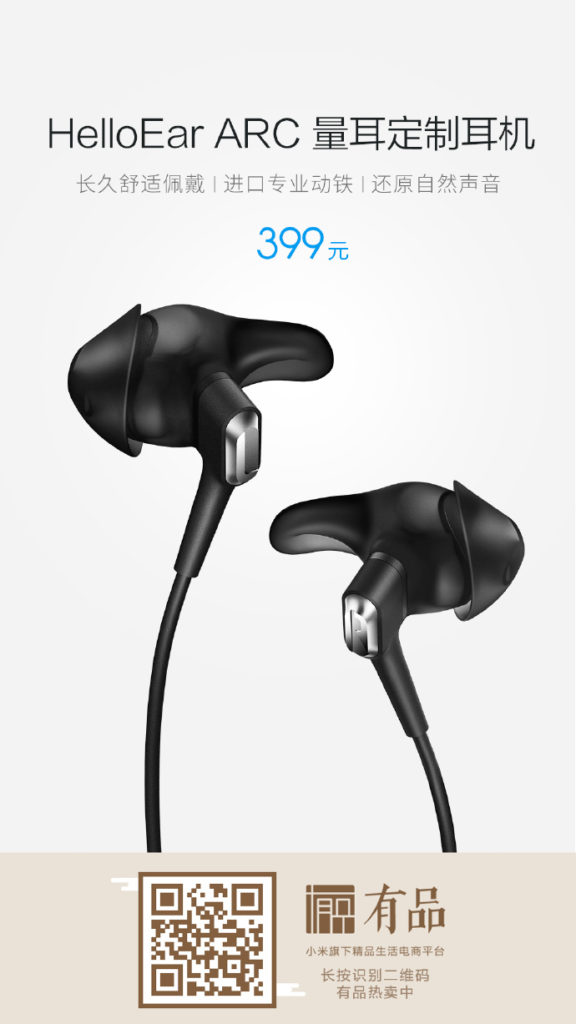 ¥