Huawei's Founder Thanks Apple For Creating Room For It To Dominate The Market
Huawei was recently reported to have shipped well over 112 million smartphones between January and October 2017 and this record-shipment didn't come without other records. The company was also recently shown to have displaced Apple to emerge as the World's second largest phone maker with record shipment in Q3 2017. Huawei's founder and President Ren Zhengfei recently spoke about the company's recent rise above Apple during a recent visit to Huawei's Research Institute in Japan.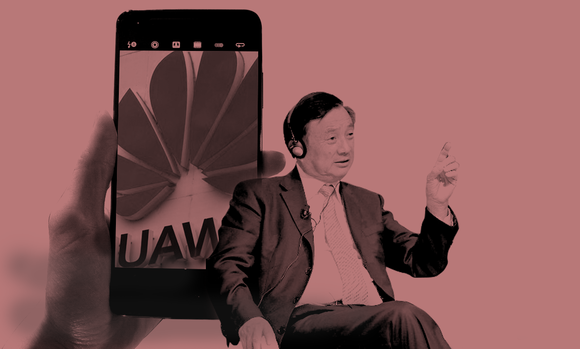 Huawei's founder is credited to have showered fitting encomiums on Apple for opening up three areas in the tech world. The first area he mentioned was the introduction of the first PC, the second was Apple's image processing technology, and the third one was its products iPhone and iPod Touch. Mr Ren admitted that Apple changed the world and really needed to be thanked for that. He also noted that the mobile internet economy contributed a great deal to where Huawei is today.
Read More: Huawei Focuses On India In Its Bid To Displace Apple & Samsung
Apple has been experiencing some decline in recent times, especially in China and this has given Chinese smartphone manufacturers new opportunities. The Huawei president claims Apple's overconfidence and its arrogance towards its users (this is very much disputable) are responsible for the decline in iPhone sales in the global market as well as in China where the decline is stronger. This, Ren noted, has given Huawei and other domestic mobile phone manufacturers an opportunity to free themselves from iPhone's pressure. Apple's sales figures have continued to go down in China despite the launch of iPhone X while Huawei continues to enjoy its dominance in the local market with the launch of the Huawei Mate 10 series models. In other news, Trendforce predicts that Apple may likely displace Samsung from the top spot in Q4 2017. So, we'll have to wait until the end of the year to see if Huawei has really displaced Apple for good. It is not just about smartphone shipments, it is the revenue accrued that counts.
(source)