Xiaomi CEO Lei Jun Linked To World's Largest Bitcoin Mining Company- Bitmain
Xiaomi's founder and CEO Lei Jun is a high flying entrepreneur and businessman with many parts. No doubt he is good at what he does that was why he was named as Businessman of the Year by Forbes in 2014. The Xiaomi founder is also entered the world's billionaires club in 2015 when he was ranked in number 87 by Forbes with his personal worth estimated to be $13.2 billion. Lei Jun's source of wealth may go beyond Xiaomi as the CEO seems to have his hands on several other investments. Lei Jun has now been linked to the world's largest manufacturer of Bitcoin mining equipment Bitmain based in Beijing, China.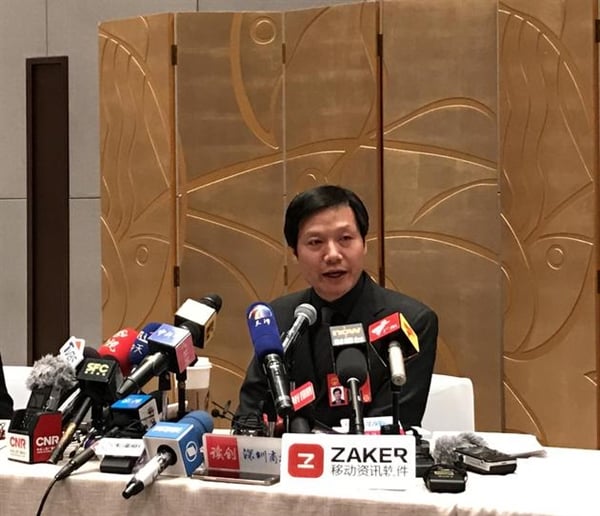 The discovery was contained in a leaked document published by the Paradise Papers. The leak by Paradies Papers is, by the way, the second biggest data leak in history containing 1.4TB of data housing 13.4 million confidential digital documents relating to offshore investments which were acquired by German media outlet Süddeutsche Zeitung earlier this year. The data was only made public by the International Consortium of Investigative Journalists (ICIJ) last month. The leaked documents are a compilation of the company registers of firms in 19 tax havens around the world and some were also obtained from offshore investment service providers Appleby and Asiaciti Trust.
Lei Jun was roped in through his controls of Colorful Mi Ltd and Red Better Ltd, two offshore companies which the paper says are incorporated under the Chinese holding group – Beijing Changtong Wuxian Consulting Company. The holding company also appears to own Wu Ji Han & Co Ltd, a firm controlled by Bitmain co-founder Jihan Wu. Likewise, the other Bitmain co-founder Micree Zhan is listed as a director of Bitmain Cowin Inc and DivaIPTV Ltd, both of which are related to the same holding company.
Read Also: Xiaomi Mi Mix 2 Starck Edition Launched, Priced At 4,999 Yuan
Lei Jun or any of the individuals named in the leak are yet to publicly deny the claim and chances are they may never do that but the leak is significant considering that Bitmain is considered as one of the most profitable cryptocurrency companies in the world. The company manufactures custom mining rigs and the chips which power the rigs and also leases its computational power to other firms. Bitmain's mining farms are estimated to rake in billions in revenue on an annual basis and the company has gained a reputation as one of the safest investments in the cryptocurrency industry.
(via)