China's BOE Aims to Secure a Huge Deal with Apple for OLED Panels
by Anvinraj Valiyathara Nov 29, 2017 10:32 am0
Samsung Display has been dominating the OLED market since several years. Hence, it was chosen by Apple for its first OLED smartphone, the iPhone X. Since Samsung has reportedly earned huge profits by supplying OLED panels to Apple, other firms are also increasing the production of their OLED panels.
Apart from the recently launched iPhone X, all the iPhones that have launched so far feature LCD panels.  Now that the Cupertino-based company has launched its first ever OLED panel, the rumor mill is speculating that it may release as many as release two OLED iPhones in 2018.
This could be the reason why manufacturers of OLED panels are looking forward to enter a deal with Apple. A report from the previous month had stated that Japan Display (JDI) that has been supplying LCD panels to Apple is looking forward to replace Samsung as the company's OLED supplier through a $900 million deal.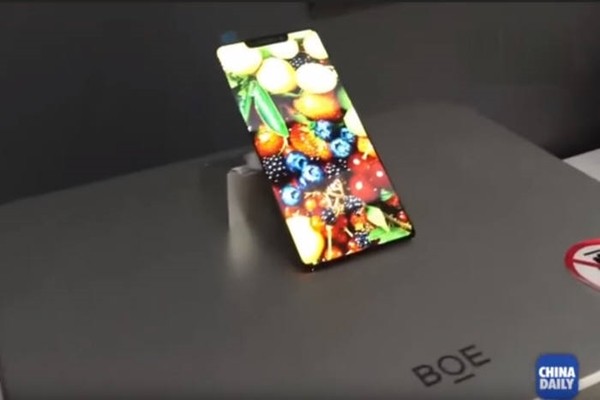 Fresh information claims that China's largest display manufacturer BOE is also planning to strike a deal with Apple. It will reportedly dedicate its B11 and B12 factory units for the manufacturing of OLED panels for the Cupertino company.
According to ET News, 70 percent of the OLED displays that will be manufactured at B11 will be flexible panels and the remaining 30 percent will be foldable panels. BOE will reportedly invest $7.04 billion into its B11 unit. The B12 line is expected to manufacture both kinds of display panels at 50:50 ratio. During a media event in the previous month, BOE had showcased its OLED panel placed inside iPhone X-like device.
LG is another major company that has recently turned its focus towards making small and mid-sized OLED panels. However, LG's OLED panels available on Pixel 2 and Pixel 2 XL have been criticized heavily by experts as these phones have encountered issues blue tint and screen burn-in. Japan Display and BOE may not be major threat for Samsung Display, but these companies can make it difficult for LG to secure a deal with Apple.