More Xiaomi Redmi 5 & Redmi 5 Plus Specifications Leaked
Xiaomi is intent on exhaustively utilizing the premium mid-range Redmi line this year. The tech giant has already launched the Redmi 5A, Redmi Note 5A, and is set to release two more models – Redmi 5 and Redmi 5 Plus on December 7. Ahead of the launch tomorrow, one more leak detailing the key specifications of the Redmi 5 and Redmi 5 Plus has appeared on Weibo.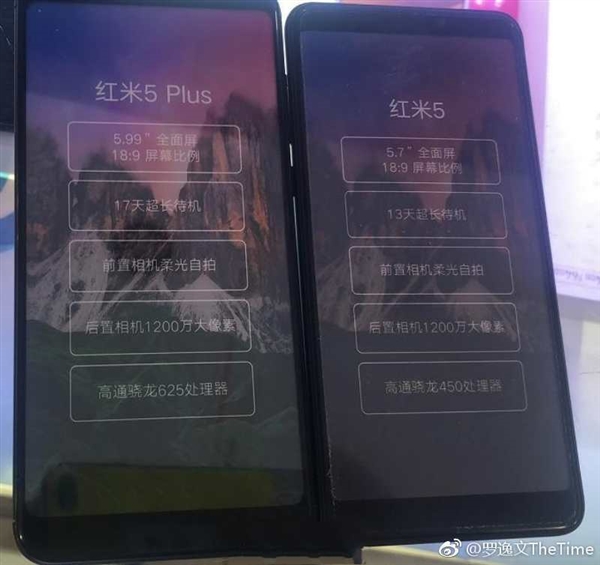 The picture appears to contain the real smartphones with the specs printed on the removable film usually placed on the screen of Xiaomi phones. The specs listed on the screen align with those we have seen on TENAA and in several leaks and rumours that have appeared in the past.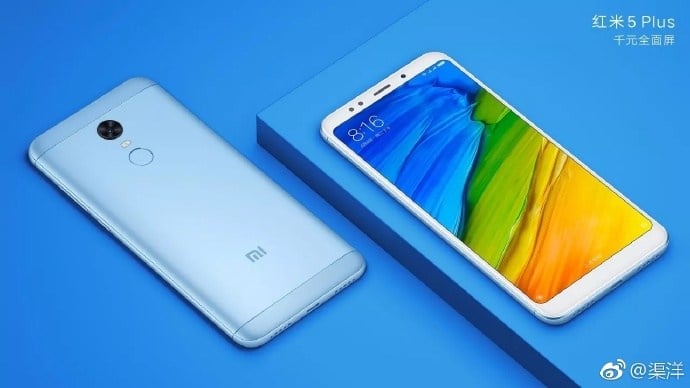 Read Also: Xiaomi Redmi 5 And Redmi 5 Plus Gets Listed On Aliexpress Ahead Of Launch
The Redmi 5 is shown to come with a phablet-sized 5.7-inch display with an 18:9 aspect ratio. The smartphone is also listed to pack a Snapdragon 450 chipset and a 12MP rear camera. The front camera is promoted as having a soft flash and most of all, the phone is said t have a 13-day standby time. This might be just a gimmick anyway. On the other hand, the Redmi 5 Plus comes with a bigger 5.99-inch 18:9 display. It is powered by a Snapdragon 625 processor and also comes with a selfie soft flash. The Redmi 5 Plus is also listed with a 12MP rear camera and a 17 days standby time which suggests it is coming with a larger battery. In less than 24 hours time, Xiaomi will unveil the entire details.
(source)