Meizu's Blue Charm Brand Gets A New Logo, Appears In Official Letter
Earlier this year, you would recall that Meizu restructured its administrative structure and grouped its operations under three different divisions comprising the Meizu division, Blue Charm division and Flyme division. The Meizu division was directly under the control of Jeffery Wang, Meizu's chairman and CEO and the division was responsible for the manufacture of the company's flagship models. The Blue Charm division was headed by Meizu VP Li Nan and became the bedrock of its mid-range and budget models including accessories like headphones. The Blue Charm division was recently rumoured to be undergoing some rebranding. That seems to be the case as a new logo for the Blue charm division has been spotted on an official letter Meizu sent out to its fans.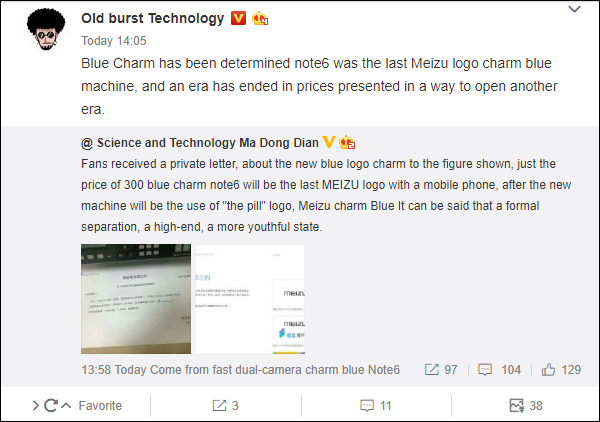 The letter meant to announce the 300 Yuan price cut on the Meizu Note 6 carried a logo which looks like two tiny pills lying unevenly side by side. From the look of things, the Meizu logo may likely be yanked off the Charm Blue models going forward as it is nowhere in sight on the letter (pictured below). However, that is yet to be officially confirmed by Meizu.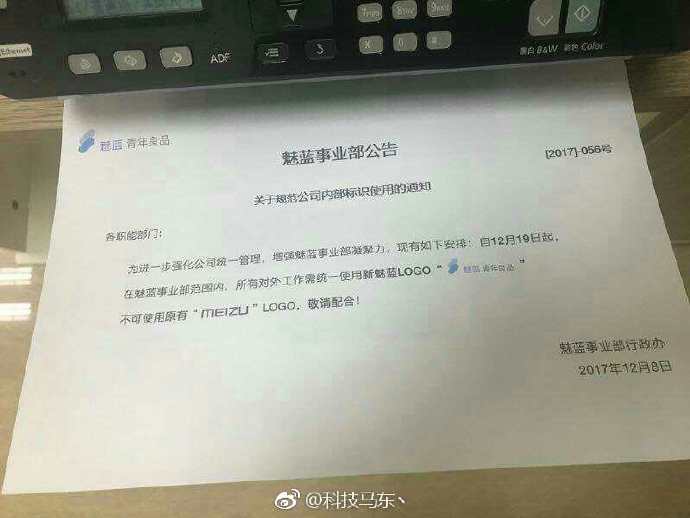 Read Also: Meizu's mBlu Headphone Leaks, Confirms Change Of Blue Charm Brand To mBlu
This is not the first time a logo said to be the new Charm Blue logo is appearing online. We had earlier seen two new logos which turned out to be fake. So, we cant be so sure about this one until it is officially unveiled. We must point out that the news story surrounding the rebranding of the Charm Blue division is on the increase and gathering more steam. It would be recalled that Meizu is rumoured as also planning to change the Charm Blue brand to mBlu and there have been several leaks which point in that direction.
(source)