In this year, various smartphone manufacturers have switched to the new trend of launching phones with 18:9 display. OUKITEL too has used an 18:9 screen on the OUKITEL MIX 2. The Chinese firm has released a video to show the advantages of an 18:9 display and why it chose such a screen on OUKITE MIX 2.
As it can be seen in the above video, OUKITEL has compared the OUKITE MIX 2 with another smartphone that is equipped with a 16:9 display. The comparison of the two phones show that both the phones have similar dimensions, but the MIX 2 is equipped with a larger display of 5.99 inches whereas the other phone offers a regular-sized display of 5.5 inches. This shows that an 18:9 aspect ratio display allows a smartphone to feature a larger screen without increasing its dimensions.
The second advantage of having an 18:9 display that it provides a wider viewing area. Older smartphones show black frame on both sides of the display while watching a video or image. However, screens with 18:9 aspect ratio squeezes the frames on the sides to offer bigger viewing area.
The third advantage of having an 18:9 display smartphone is that it possesses a slimmer body compared to a 16:9 phone. Slimmer phones not only sport an impressive design, but also are easier to hold.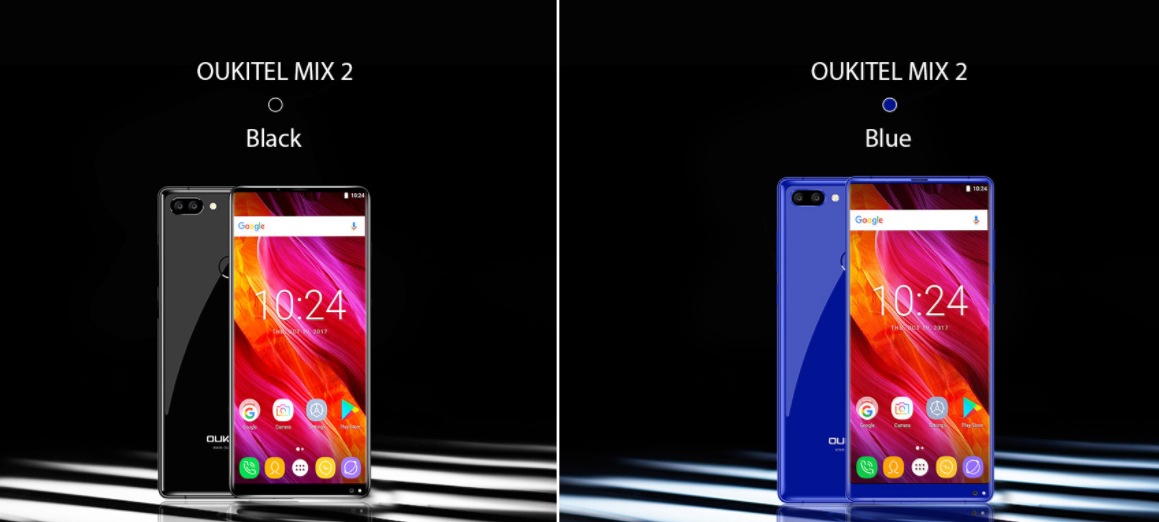 Read More: Oukitel MIX 2 Snap Up on Gearbest, get it for just $99.99! (coupon)
While playing games on an 18:9 display phone, users are able to benefit from its wide viewing area. For instance, while playing combating games, players will be able to get an early view of the opponent.
OUKITEL MIX 2 is now available with a price tag of $229.99. Follow the link to know more on the MIX 2. The smartphone can be availed in two color choices of Black and Blue.