Researchers Connect 3D-Printed Objects Over Wi-Fi Without Electronics
3D printing technology is becoming useful and to further increase its use-cases, researchers are working on to introduce something new that boosts the functionalities involved in using the technology.
In a steps towards that, researchers from the University of Washington have revealed that they have developed 3D-printed plastic objects that can connect to the internet without any electronics or batteries in the object itself.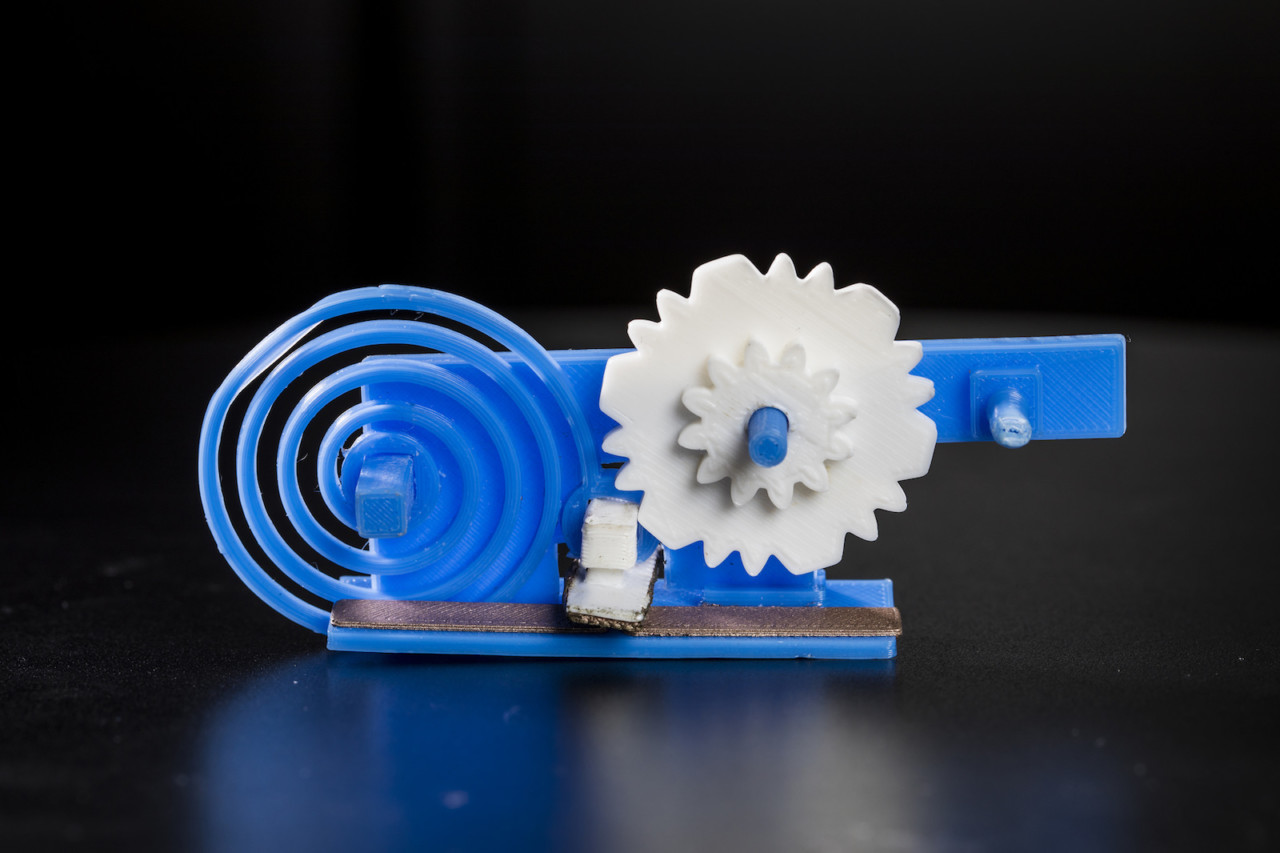 The 3D printing plastic objects and sensors can collect useful data and communicate with other WiFi-connected devices entirely on their own.
This was recently presented at the Association for Computing Machinery's SIGGRAPH Conference and Exhibition on Computer Graphics and Interactive Techniques in Asia
Commenting on this, Vikram Iyer, a graduate student on the project, said:
Our goal was to create something that just comes out of your 3D printer at home and can send useful information to other devices. But the big challenge is how do you communicate wirelessly with WiFi using only plastic? That's something that no one has been able to do before.
In the research paper, the researchers mentions that they have found a way to 3D-print plastic objects that can absorb or reflect ambient Wi-Fi signals and send data wirelessly to any Wi-Fi receiver.
The team employed backscatter techniques to allow devices to exchange information. They replaced some functions normally performed by electrical components with mechanical motion activated by springs, gears, switches and other parts that can be 3D printed — borrowing from principles that allow battery-free watches to keep time.
They have created an anemometer which measures wind speed, and attached it to a gear. When the gear spins, the teeth connect with an antenna embedded and that antenna reflects ambient Wi-Fi signal, which can be decoded by a Wi-Fi receiver.
Read More: eSUN introduces 3D-printing wire storage box, eBOX at Formnext 2017 Exhibition
The team has also said that they are making their 3D models available to the public so that 3D printing enthusiasts can utilize these objects at home.
(Source)