JD.com CEO Sets February 2018 Target To Change Its Fleet of Delivery Vans in Beijing To Electric
The world is gradually moving towards the era of clean and sustainable energy and so also are the players in the e-commerce industry. One of China's top e-commerce company JD.com, also known as Jingdong has hinted of its readiness to help keep the skies over Beijing clear by electrifying its fleet of delivery vans by Spring Festival next year. Richard Liu, founder and CEO of the leading online retailer made this known recently via a post on his Toutiao account.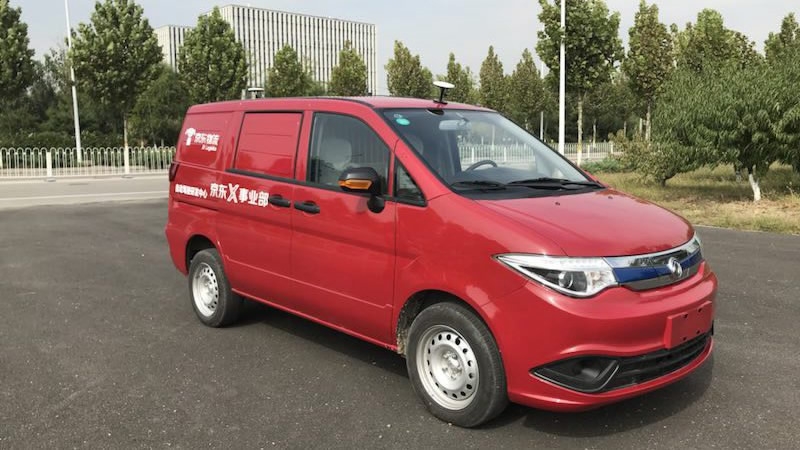 The JD CEO disclosed that his company is already partnering with the world's top research institutes so that every of its operational stage meets the sustainable standard. This will be done by turning all of its delivery vans in Beijing into electric cars. The company views it as their own contribution to solving Beijing's air pollution problem. Beijing, just like most industrialized cities, is plagued by poor air quality. The Chinese authority views electric vehicles as one way to reduce the air pollution and has made subsidies available to players in the electric vehicle sector.
Read Also: JD.com Develops China's First Unmanned Automated Delivery Vans
Already, JD's logistic unit partnered with a group of electric carmakers to form an alliance for the change to electric vehicles. Spring festival is just two months away, it is left to be seen if the rollout will be right on schedule during the Chinese Lunar New Year holding on February 16. Rival company Alibaba is also working on its own electric delivery vehicles in partnership with several Chinese carmakers.
(source)