Real Life Images Of Unknown OPPO Smartphone Leaked
Real life images of a smartphone identified as an upcoming OPPO model have appeared online. The smartphone is unfortunately covered in a protective shell which hampers the full view of the device's design. However, the little part that is visible shows the device features a full-screen design.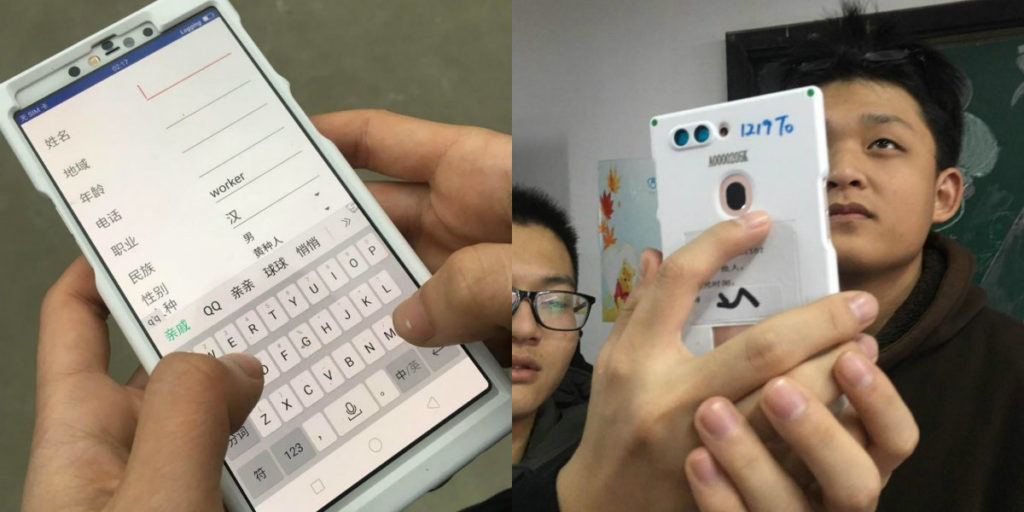 OPPO isn't new to full-screen smartphones as it caught up with the trend early on with the launch of the OPPO R11s this year. However, since the trend is still expected to continue in 2018, it is no surprise if OPPO is already set to release its first for 2018.  From what we can see, the device will feature a rear-mounted fingerprint sensor obviously due to the full-screen design and it utilises on-screen buttons.  A couple of features that are hard to miss include the numerous modules on top of the display screen. Apart from the selfie camera, there is a front flash and three other sensors whose functions we can't say for now. It is possible OPPO is working on some sort of facial recognition technology different from the one presently featured on its smartphones. In addition, the phone volume rocker keys are located on the left-hand side while the power button and SIM tray will be on the right side.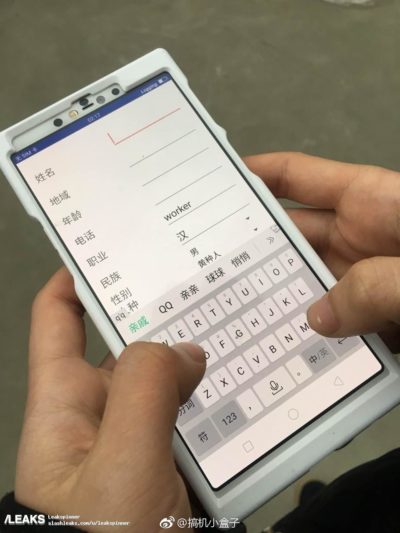 Read Also: Samsung Galaxy A8 vs Oppo R11s: Specs Comparison
We should note, though, that the leaked smartphone's design has some similarities to the OPPO R11S. So this could be the R11s being bandied around with an attractive protective shell but that doesn't explain the unusual-looking sensors on top of the screen. Also, the rear camera module seems to have a different design from the R11s. Thus, we'll have to wait for more leaked details to emerge before the actual identity of this OPPO model could be unravelled.
(source)