Yesterday, South Korean media had reported that Samsung's first foldable smartphone may get introduced in December 2018. During a press conference at the ongoing Consumer Electronics Show (CES) 2018, Samsung's chief for mobile business, DJ Koh confirmed that the company's first foldable smartphone would be unveiled in 2019.
Last year, Koh had said that Samsung will be launching its first foldable phone in 2018 only if it manages to overcome all the technical glitches. According to Koh, the UX of the foldable phone has been its biggest obstacle and the company has been actively working to resolve this problem. However, yesterday's report had claimed that Samsung may begin the mass production of the foldable phone in November to launch it in December.
The South Korean publication had also revealed that the foldable phone by Samsung would be equipped with fold-in design. It would generally appear like a smartphone and by opening it like a book, users will be a larger screen of 7.3 inches. Hence, by unfolding the device, users can use it like a tablet.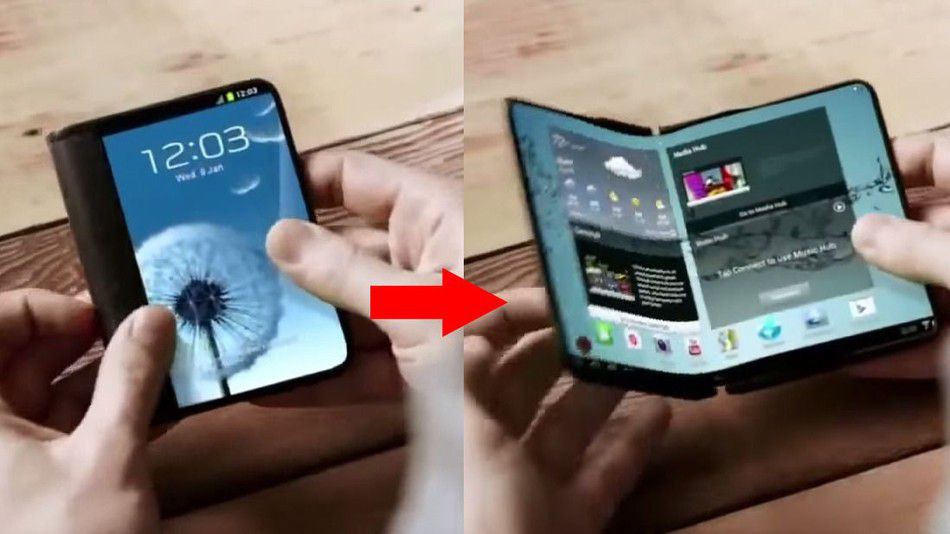 Read More: Samsung Notebook 9 Pen Is Official At CES 2018: A Hybrid Between A Galaxy Note And A Notebook
Some rumors had claimed that the upcoming Galaxy S9 and Galaxy S9+ may get unveiled at the CES 2018 event. Koh clarified that the Galaxy S9 and Galaxy S9+ will be unveiled in the next month through the Mobile World Congress (2018) event that will be held in Barcelona, Spain.
Since the Galaxy S9 duo will be unveiled in February, their sales are expected to begin in March. Last year, the South Korean company had unveiled the Galaxy S8 and Galaxy S8+ in March and began selling them in April. Koh added that Samsung will be launching Bixby 2.0 later this year and it will be made available on all the Samsung devices by 2020.
(source)