ZTE Axon M Will Have A Successor: The Company Will Release Another Foldable Smartphone
by Michele Ingelido ago1
ZTE Axon M is a unique and revolutionary product: it is the first and only phone which has a dual display and can be folded to transform it from a smartphone to a sort of tablet. But even though it is a very innovative device, the public feedback hasn't been entirely positive. Despite this, the company has declared, through its marketing VP Jeff Yee, that it will keep experimenting with foldable phones, and this means that the Axon M will likely have a successor.
The company is working to innovate the series even more, so you can expect to see a foldable smartphone which, unlike ZTE Axon M, has a bezel-less display. You can also expect a real foldable display instead of two separate displays which merge with each other. The next foldable phone will obviously be a flagship, so it will not be sold with a low price tag. The Axon M has been launched in the U.S. with a price of about $730 and it is available through AT&T. Soon the handset will launch in China too, and we hope that it will obtain more success in the home country of the company.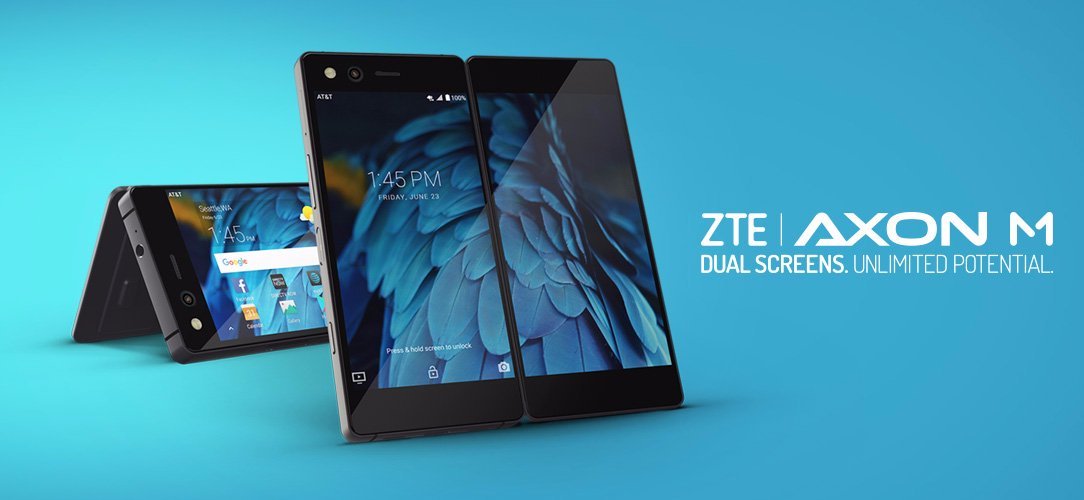 The device is composed of two displays with a size of 5.2 inches which can form a 6.75-inch screen if you unfold the phone. Under the hood, ZTE Axon M sports a quad-core Qualcomm Snapdragon 821 SoC with a max frequency of 2.35 GHz: it is not the best one from Qualcomm, but it is the best one launched in 2016. It is possible to run two different apps on each screen, so, besides the comfort of having a smartphone which can turn into a tablet, this is also a great productivity phone.
Do you like this concept or you prefer the traditional smartphones?
(Via)