ZTE's foldable smartphone, the Axon M will be launching in China on January 16. This will be its first country after its launch in the US last November.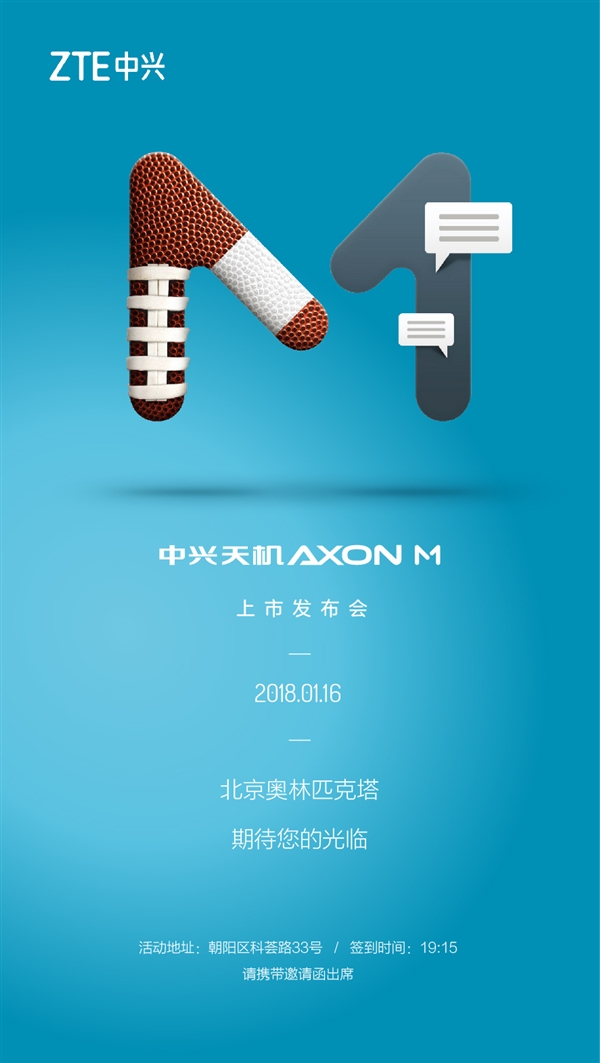 The Axon M is a unique smartphone with dual displays that folds like a book. Both 5.2" 1080p displays can function independently or together.
You can decide to use it as an extended display where both screens function as "one", or independently like two separate monitors for multi-tasking, or even in mirror mode where both screens show the same thing.
The Axon M may have been released in 2017, but its specs are mostly from 2016. It is powered by a Snapdragon 821 processor with 4GB of RAM and 64GB of storage.
The phone has a single 20MP F/1.8 camera with OIS which serves as both the selfie and rear camera. It also has an audio jack, a 3180mAh battery, and runs Android 7.1.2 Nougat.
READ MORE: ZTE Joins The 18:9 Display Train With The Blade V9
The launch will take place at the Beijing Olympic Tower at 7:15 PM (local time). The Axon M will also be released in Japan and Europe later this year.
(Source)