iPhone X's OLED Display Better Than Galaxy Note 8 In A Screen Burn-In Test
by Michele Ingelido Jan 3, 2018 2:04 pm0
Apple iPhone X is the first phone launched by Apple to sport an OLED display. Its screen has been made by Samsung and it is actually the best display in the smartphone market, according to DisplayMate, which defines it even better than the Samsung Galaxy phones' Super AMOLED panels. A new test has highlighted that the display of this handset might be even better than we expected. The screen burn-in is the worst problem of OLED displays: in the long-term, images remain permanently impressed on the screen.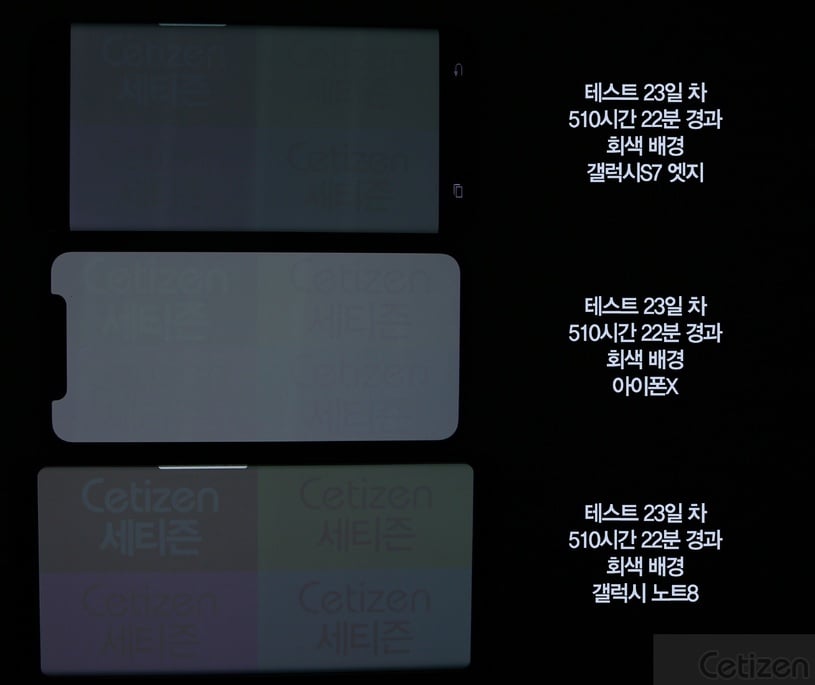 This is the main concern of the people that choose to move from a phone with an LCD display to an OLED or Super AMOLED one. But even though the iPhone X has an OLED display, it can prevent burn-in for a considerable amount of time. In a burn-in test, an image was continuously displayed on the iPhone X screen, but burn-in effects started appearing only after 510 hours. This is a huge period which makes us understand that it is very hard to see the burn-in effect on the latest flagship by Apple.
Indeed, the same test was performed on Samsung Galaxy S7 Edge and Samsung Galaxy Note 8 and the result being: much fewer hours were necessary to create the burn-in effect, and after 510 hours the burn-in effect was much more visible than the one on the iPhone X. So, you do not have to worry too much about screen burn-in if you decide to purchase an iPhone X unless you keep its display continuously showing the same image for days. If you want to see the complete comparison with all the photos for each phone tested, head to the source link below. Do you like the colors provided by OLED displays like the one of Apple iPhone X or you prefer the classic LCD ones?