Huawei Patents Reveal Smartwatch Bezels Will Be Touch Sensitive
by Habeeb Onawole Jan 13, 2018 8:32 am0
Smartwatches are mainly controlled in four ways – by rotating the bezel, rotating and or pushing the crown, via physical buttons on the side, and also touching the screen. Some smartwatches even employ a combination of two or more of the above. Patents have revealed that Huawei plans to add a new method – a touch-sensitive bezel.

The patents for the new mode of controlling smartwatches have been approved by the World intellectual Property Organisation (WIPO). Images from the patent show how the bezel is supposed to work.
First, the bezel is divided into 8 sectors. Each of these sectors can perform a single function or be combined with another sector for a different function.
For example, swiping the top right sector clockwisely or anti-clockwisely, swipes down and up respectively. Swiping the sectors at the bottom swipes the screen left/right. You can also zoom in and out by swiping a combination of the bottom left and top right sectors in opposite directions.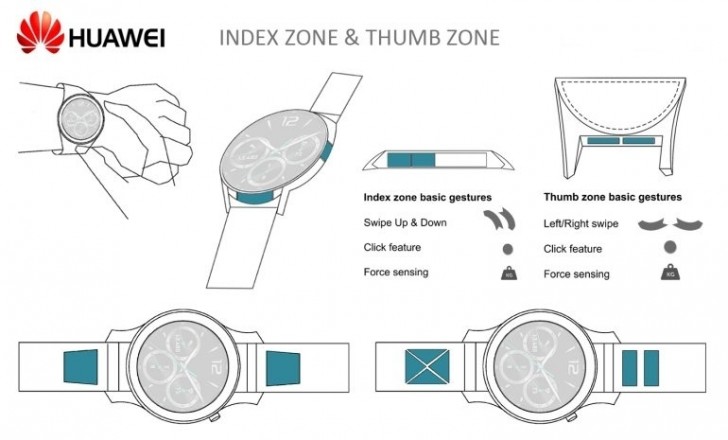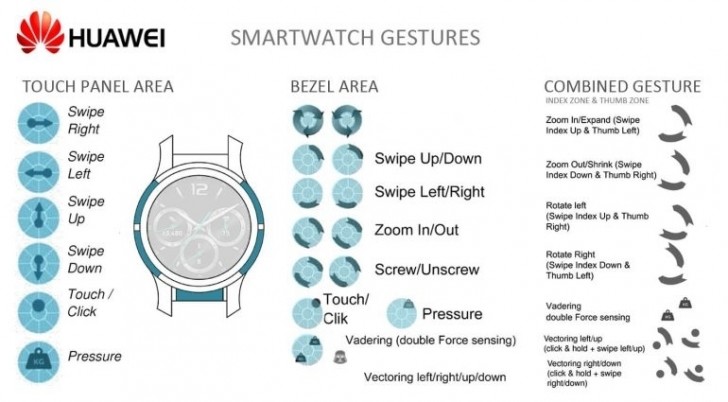 The patent also reveals that the bezels will support force touch gestures, clicks, and screw gestures. There will also be buttons built into the straps.
It has been revealed that the technology can be applied to various materials such as steel, plastic, aluminium, and ceramic for the bezel; and rubber or leather for the straps.
Last year at MWC, the Huawei Watch 2 was announced but it received poor to lukewarm reviews as it lacked most of the features people liked in the first gen Huawei Watch.
READ MORE: Huawei P11, P12 Test Pages Appear on Official Website
There is no news yet about Android Wear 3.0 but Huawei is sure not done with smartwatches judging from these patents. When we would see watches sporting these new feature hit the market is still a mystery.