AnTuTu's 2017 Annual Report Reveals Key Smartphone Usage Details!
AnTuTu has released its statistical report covering the mobile phone user preference spanning from January to December 2017. The data encapsulates users preference on screen size, storage size, RAM size, Android version, and chipset type.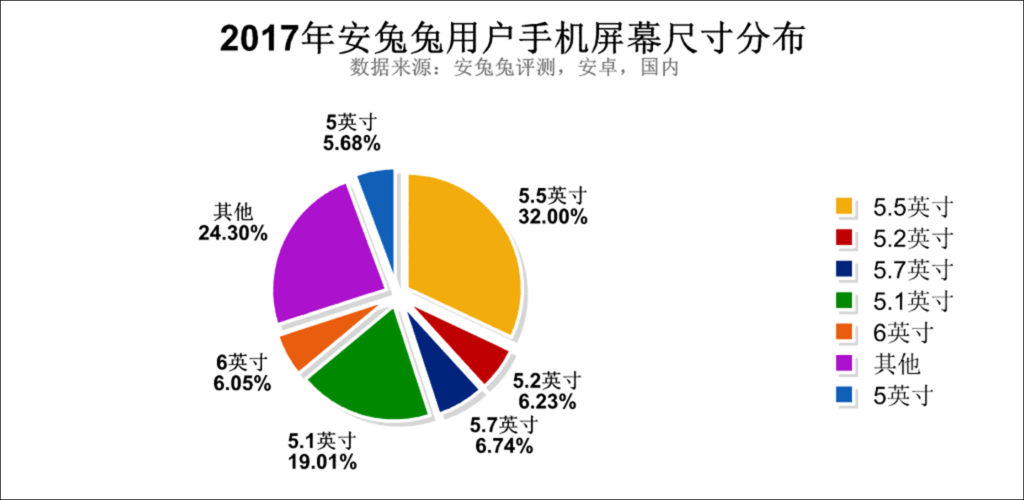 On the display size, the statistics show that most users went for smartphones with 5.5-inch screen size (32%) and this is followed by 5.1-inch screen size. In an era bigger sized smartphones are dominating, it is interesting to see a decline in the adoption of 5-inch smartphones with just 5.68% distribution. Other screen sizes that were adopted the most in 2017 include the 5.7 inches models, 5.2 inches and 6 inches. Still, there are others still in production, like the under 5 inches displays but the distribution isn't significant enough to earn a percentage so, they are all grouped with a 24.30% cumulative distribution.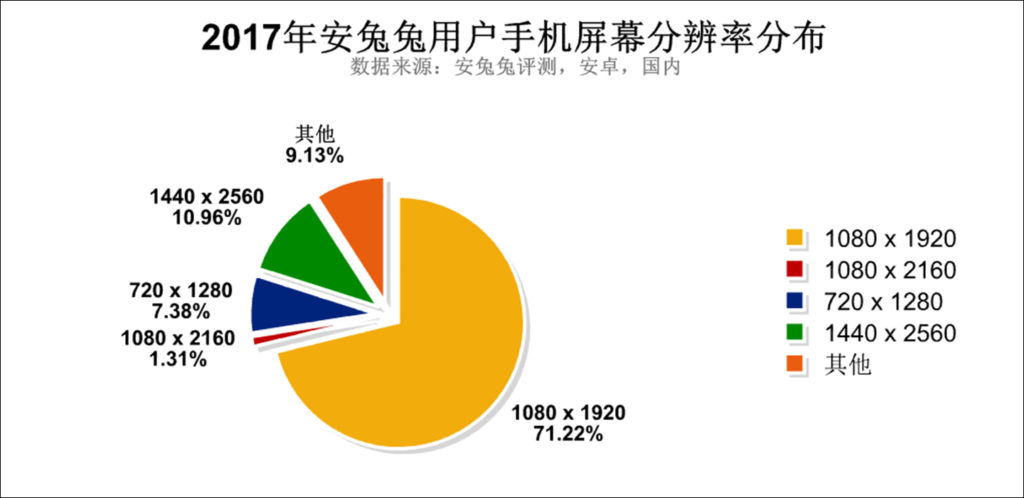 In terms of display resolution, the Full HD (1920 x 080 pixels) resolution as would be expected, is the most popular ratio as it accounted for 71.22% share of the market. In an era when the FHD+ display became a trendy design, it is interesting to note that the spread isn't as wide as we thought. FHD resolution (2160 X 1080pixels) accounted for just 1.31% of the market. The second most popular display isn't even the HD display found on budget models but the QHD display (2K 2560 x 1440 pixels) with a market share of 10%.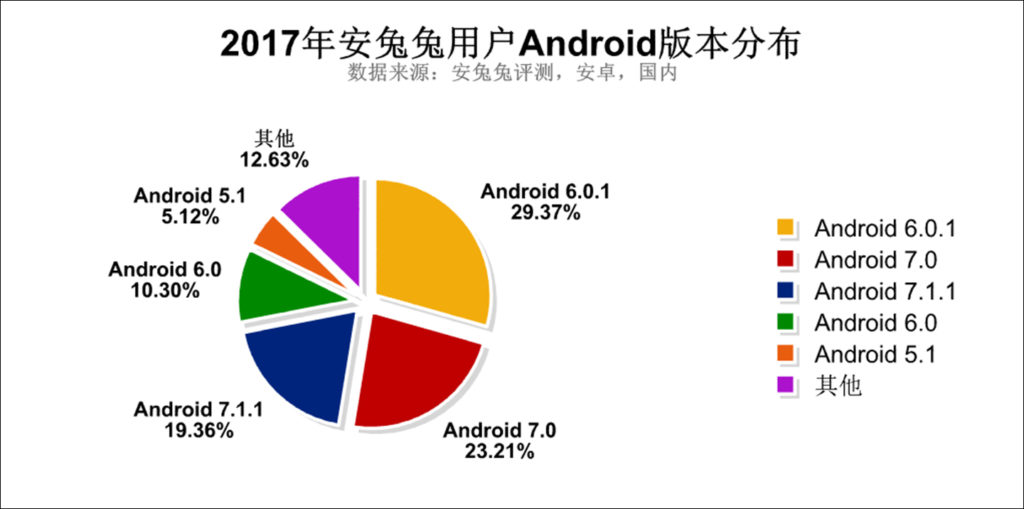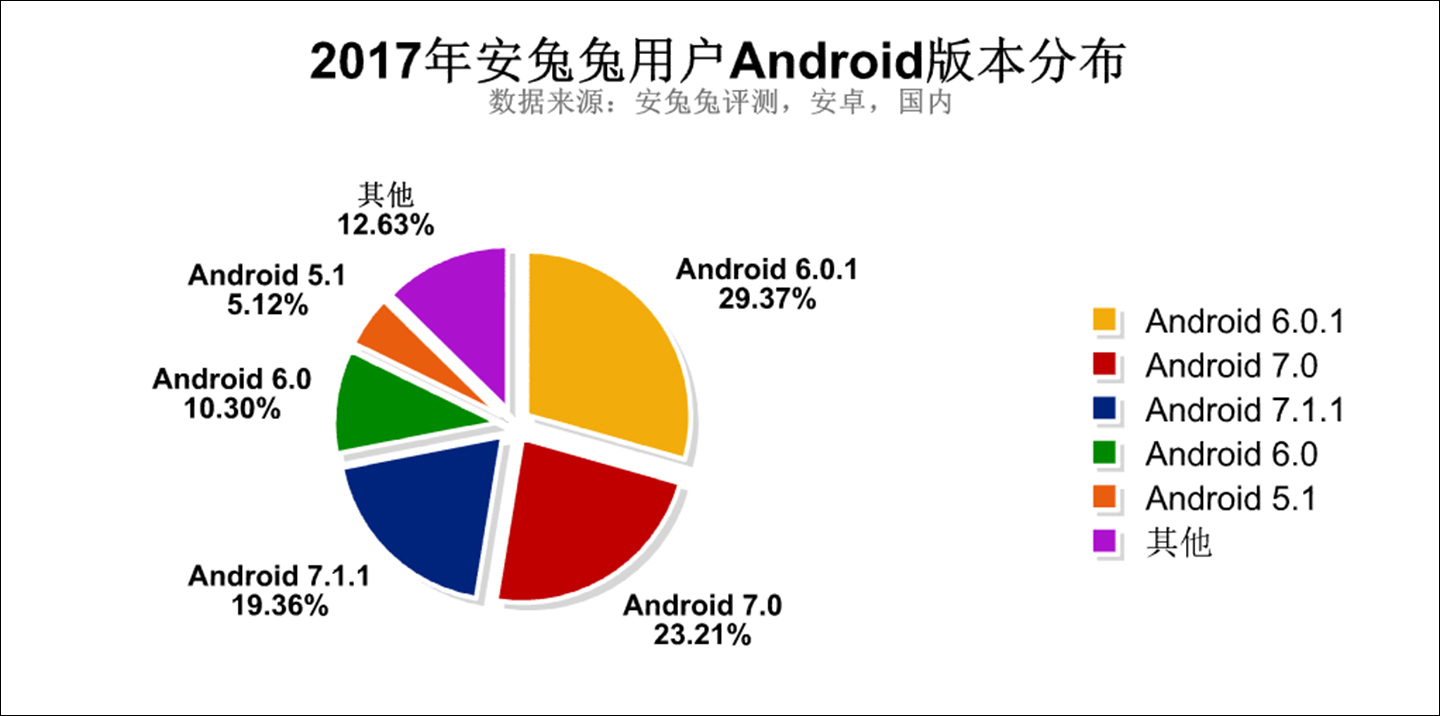 On the Android version, Android 6.0.1 Marshmallow still continues to lead with 29.37% distribution. This is followed by Android 7.0 Nougat with 23.21% and Android 7.1.1 with 19.36%. Android 6.0 and Android 5.1 still see a significant distribution of 10.30% and 5.12%. Other Android versions including the Android 4.4 KitKat takes a 12.63% share.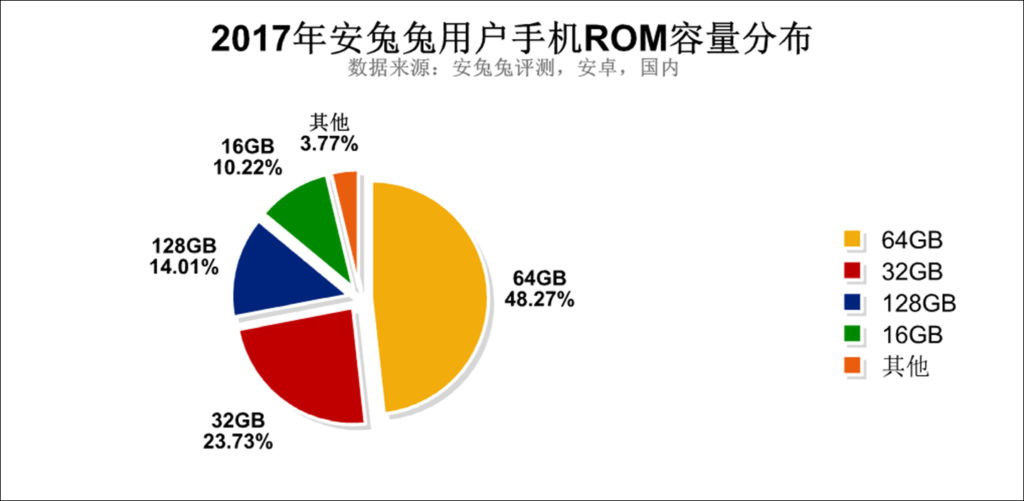 Talking about the storage variants, 64GB ROM occupies almost half of the chart with 48.27% distribution. It is followed by 32GB ROM with 23.73%, 128GB ROM with 14.01%, and 16GB at 10.22%. There are other variants like 8GB ROM and others with a 3.77% distribution.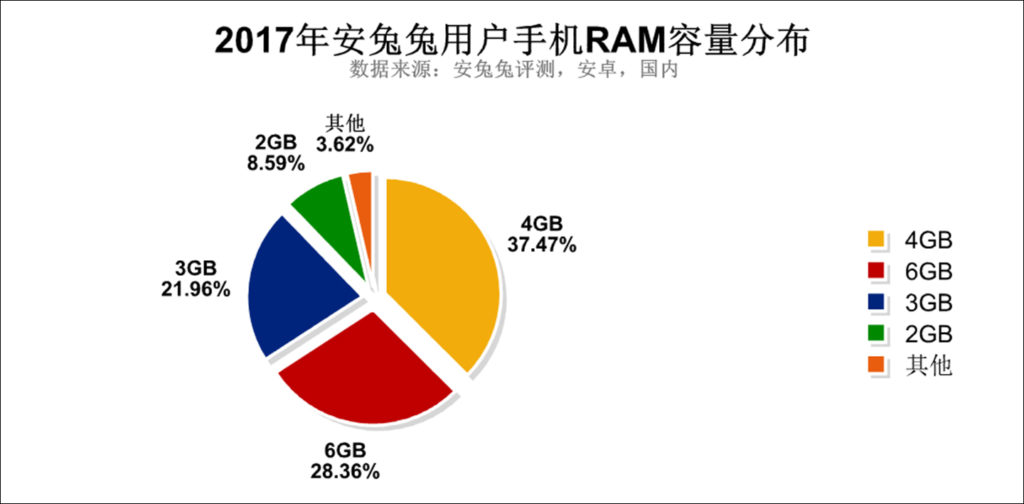 The popular 64GB ROM is usually paired with a 4GB RAM and indeed, the 4GB RAM claims the top spot in RAM distribution. This is followed by the 6GB RAM which also usually pairs with 64GB ROM. 3GB RAM is also popular with a 21.96% distribution. The 2GB RAM completes the cart with 8.59%. There are still phones with 512MB RAM and 1GB RAM but from the look of things, their usage is dwindling.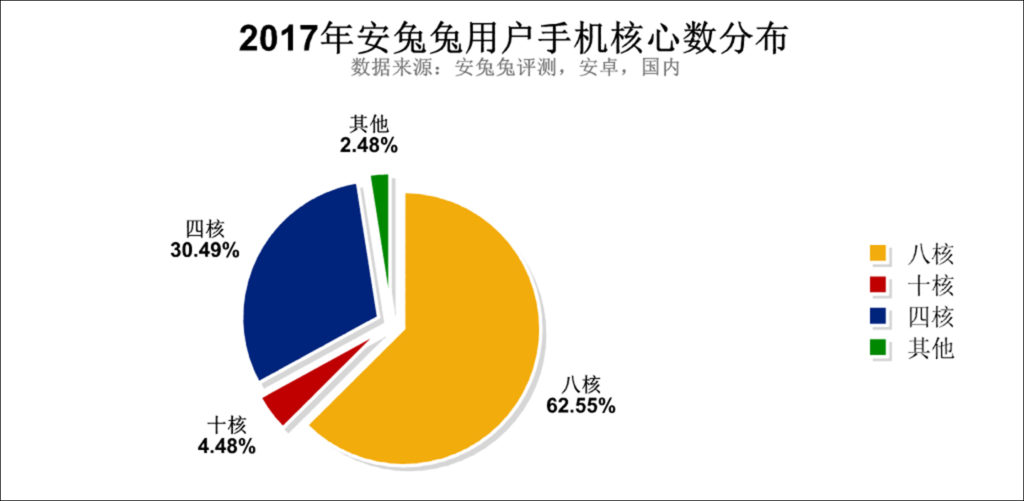 On the aspect of mobile chip cores, the Octa-core chip still remains the most used with a distribution of 62.55%. type with 30.49% share. Finally, Qualcomm processors are the most widely distributed processors used on smartphones with a 65.60% distribution. MediaTek occupies the second position with a spread of 15.05%, which is mostly comprised of mid-range chips. The third spot is occupied by Huawei with a 13.92% market share.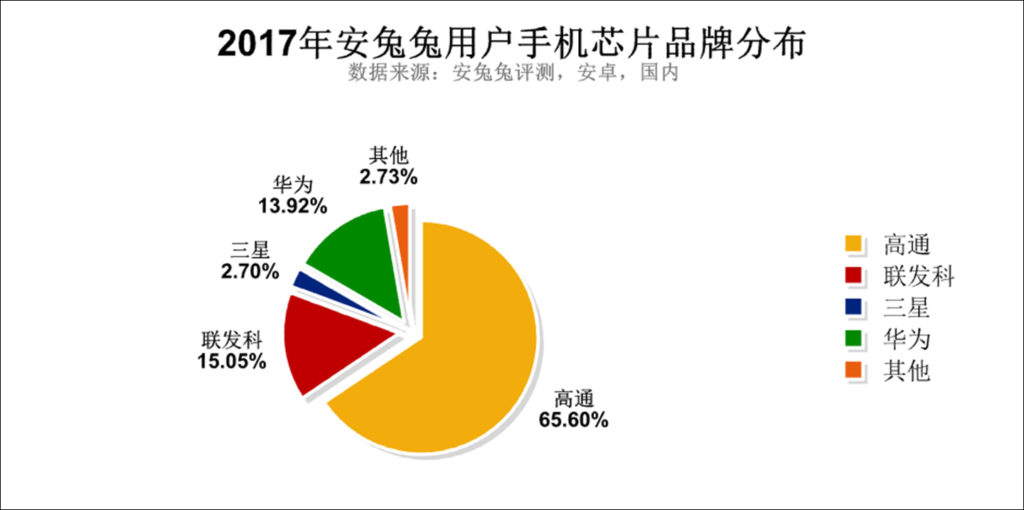 Related Post: Snapdragon 652 Revisited: Does It Make Sense To Use A Two-Year-Old Chipset In A $500 HTC Device in 2018?
If we are to piece all the parameters together, most of the smartphones released in 2017 were equipped with 5.5-inch displays with 1080p resolution. They equally feature octa-core chipsets with Qualcomm processors onboard. The processors are in most cases paired with 4GB of RAM and buyers prefer the 64GB storage version which is adequate for the average user. In addition, they usually run on Android 7.0 Nougat OS.
(source)