Samsung Patent Shows Off Innovative Smartphone Designs & Features In The Works
Samsung R&D is one busy arm of the conglomerate considering the spate of patent filings from the tech giant, some of which may never be used on its gadgets. The company has now filed a patent for a new design style for its smartphones. The patent is packed with several new and classic designs which would no doubt change the face of the smartphone market whenever they are implemented on new models. The new patent design was spotted at the World Intellectual Property Organization (WIPO).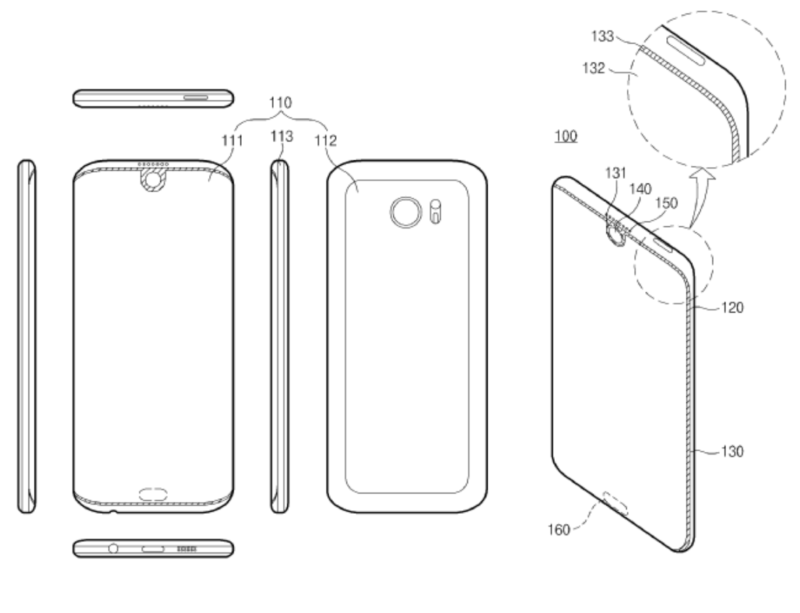 The patent which was filed under the international patent number PCT/KR2017/007043 was filed in July 2017 and was only published recently on January 11, 2018. The patent tends to cover most areas of smartphones ranging from the sensor, speaker, and camera placement with a bezel-less display. This new patent could hint at a potential concept smartphone for the future.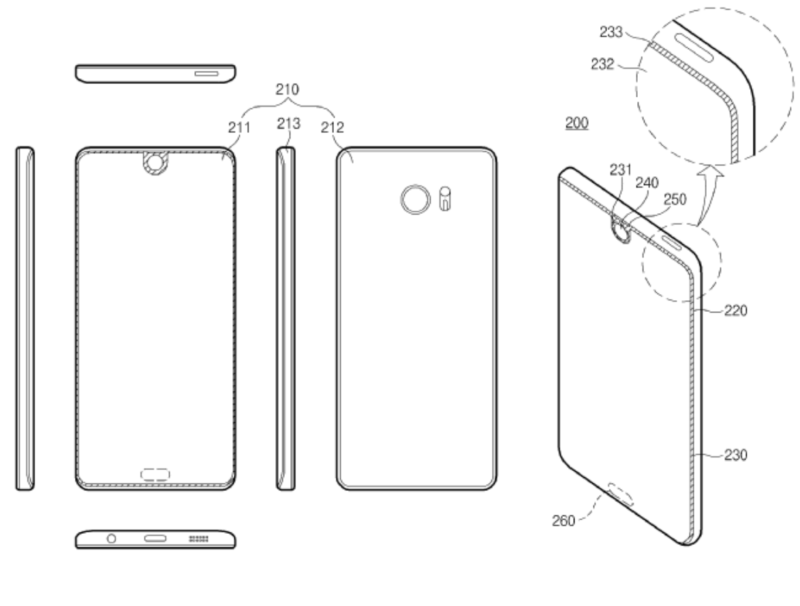 From the patent, many designs are showcased and unlike other designs that would look so much similar, each of the design shown in the patent comes with its own features which distinguish it from other devices. One similar feature of each design is the concept of an almost completely bezel-less screen, even along the top and bottom of the screen. The design used either behind-the-screen technologies or notches which tend to hold the various components expected from a top-notch smartphone in order to eliminate the use of bezels. One noticeable change in the designs is the power button which was placed at the top of the smartphones to enable further chamfering of the edges.
Other designs with a great idea spotted include a fingerprint sensor which is directly built into the display of the device, the notification bar, and the quick setting which is placed at the bottom of the screen and not at the traditional top.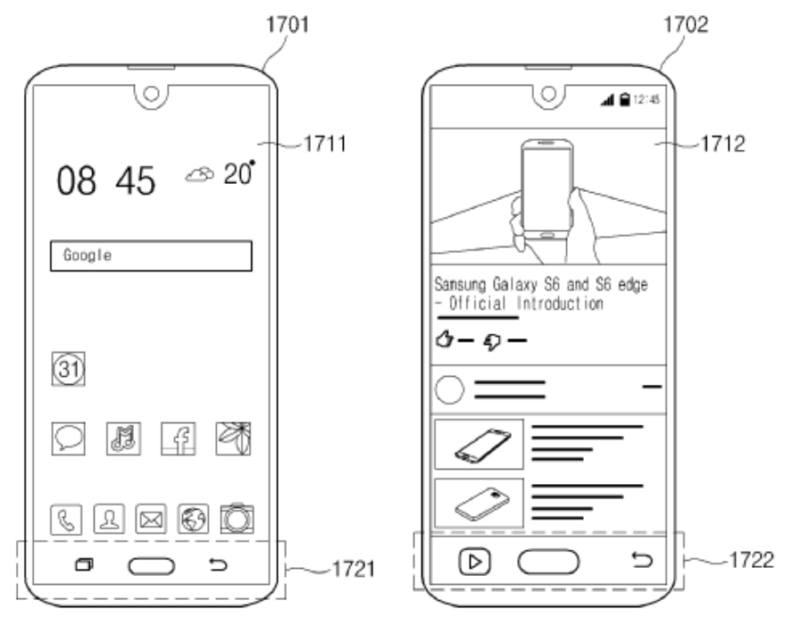 Read Also: Samsung Patents Palm Scanning Technology, But It Doesn't Work Like You Think
Samsung has been known for trying new technology and concepts, and with these designs, we could get an idea of Samsung's vision of how its future smartphones should look and function. However, this patented designs may likely not find its way into an actual product very soon.
(source)