Exynos 7872 vs Snapdragon 625: Specs And Benchmark Comparison
by Michele Ingelido Jan 18, 2018 5:18 pm1
Samsung Exynos 7872 is the new mid-range processor by Samsung for 2018 and it has been launched together with the Meizu M6s. This SoC promises very good performance, at least according to the company. For this reason, we think it is time to compare it with the most famous midrange SoC of the last two years: Qualcomm Snapdragon 625. A chipset which has been a huge success thanks to its well-balanced performance and power efficiency. Is it worth buying Meizu M6s or the next Samsung phones with 7872 or you should stick to the old (but gold) Snapdragon 625? Let's see it with a Exynos 7872 vs Snapdragon 625 specs and benchmark comparison.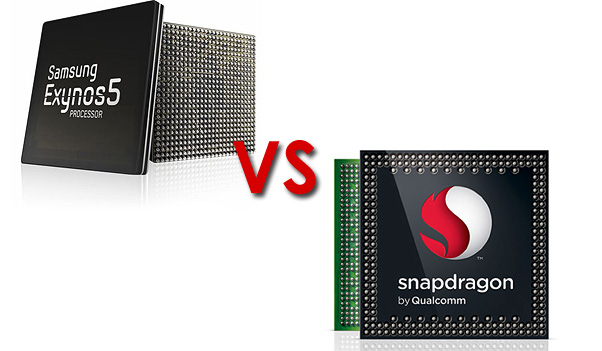 Exynos 7872 vs Snapdragon 625
Samsung Exynos 7872
Qualcomm Snapdragon 625
CPU
4x ARM Cortex A53, Clock frequency: up to 1.6 GHz + 2x Cortex A73, Clock frequency: up to 2 GHz – 14 nm, 64 bit
8x ARM Cortex A53, Clock frequency: Up to 2 GHz, 14 nm, 64 bit
GPU
Mali G71 MP1
Adreno 506
Camera
Up to 21.7 MP rear camera
Up to 21.7 MP front camera
Up to 24 MP single camera
Up to 13 MP dual camera
Enhanced autofocus
Video
Up to Full HD 120fps encoding and
decoding
Up to 4K Ultra HD at 30 fps (video recording)
Up to 4K Ultra HD (video playback)
Display
Up to Full HD WUXGA (1920×1200)
Up to Full HD+ (Full Display) 2160 x 1080 pixels
Connectivity
Wi-Fi 802.11n
Bluetooth 5.0
Cellular Modem: LTE Cat.7 2CA, Download speed: 300Mbps – Cat.13 2CA, Upload speed: 150Mbps
Wi-Fi 2×2 802.11ac with MU-MIMO. Max speed: 364 Mbps
Bluetooth 4.1
NFC
Cellular Modem: Snapdragon X9 LTE, up to 300 Mbps, upload speed up to 150 Mbps
Audio
/
Qualcomm Aqstic audio technology
Location
GPS, GLONASS, Beidou, Galileo
 GPS, GLONASS, Beidou, Galileo
Battery Charging
Fast battery charging
Qualcomm Quick Charge 3.0
The most important difference between Samsung Exynos 7872 and Qualcomm Snapdragon 625 is represented by their cores: while Snapdragon 625 has 8 Cortex A53 CPUs, Samsung Exynos 7872 has two Cortex A73 which are more powerful and 4 Cortex A53. This should result in much better performance, and benchmarks have already confirmed it. According to Geekbench, the new Samsung SoC is much more powerful than Snapdragon 625, even beating also Huawei Kirin 659 and MediaTek Helio P20.
Even on benchmarks from AnTuTu (Meizu M6s vs Xiaomi Redmi 5 Plus), which is the most used benchmarking platform for mobile devices, Samsung Exynos 7872 has scored a higher result than its opponent. On the other hand, Snapdragon 625 might have better efficiency in terms of power consumption, even though we still can not confirm it. Further, Snapdragon 625 supports 4K video recording and playback, while its opponent does not. And the max camera resolution supported by SD625 is higher. The modems can reach the same speeds: up to 300 Mbps in download and up to 150 Mbps in upload. If we consider the performance, Samsung Exynos 7872 is a better processor.
Exynos 7872 vs Snapdragon 625: PRO and CONS
Samsung Exynos 7872
PRO
Better performances on benchmarks
2x Cortex A73
120 fps encoding and decoding supported
Fast charging supported
CONS
Qualcomm Snapdragon 625
PRO
Great power efficiency
Constantly stable performances
4K support
Mounted on phones with affordable prices
CONS
Worse performances than its opponent