MediaTek Sensio MT6381 Biosensor Announced: World's First 6-in-1 Health Monitoring Module For Smartphones
by Habeeb Onawole Jan 18, 2018 9:50 pm0
Taiwanese chip-maker, MediaTek has announced the Sensio MT6381 module for smartphones. The biosensor module, according to MediaTek, "is a personal health companion in your pocket".
The MediaTek Sensio module has one job or rather six when installed in a phone:
Measure heart rate
Measure heart rate variability
Measure blood pressure
Measure peripheral oxygen saturation (SpO2)
Record electrocardiography (ECG)
Record Photoplethysmography (PPG)
To read these health vitals, the module uses a combination of LEDs and a light sensitive sensor to measure the absorption of red and infrared light by the fingertips. Using MediaTek's in-house algorithm, the module will be able to read and process the measurements.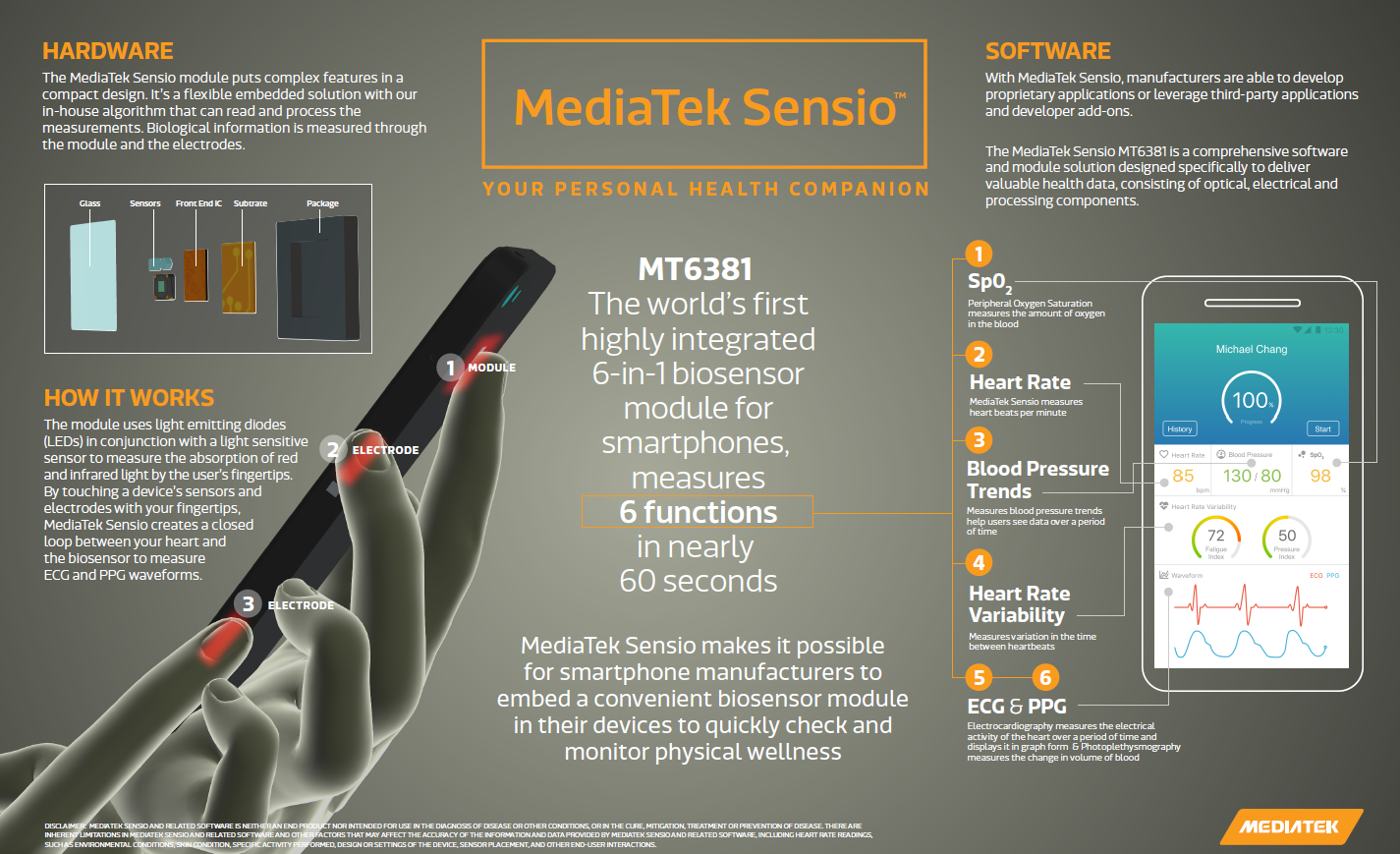 For recording ECG and PPG, the user will be required to place fingertips from each hand on the electrodes installed on the sides of the phone. This is to create a closed loop between the heart and the module to measure the ECG and PPG. The readings of both vitals will be showed in graphical form on the device.
The MediaTek Sensio will be able to take all these readings within a span of 60 seconds. With the Mediatek Sensio on board, users will be able to check their health data using proprietary health apps installed by manufacturers or via third-party apps.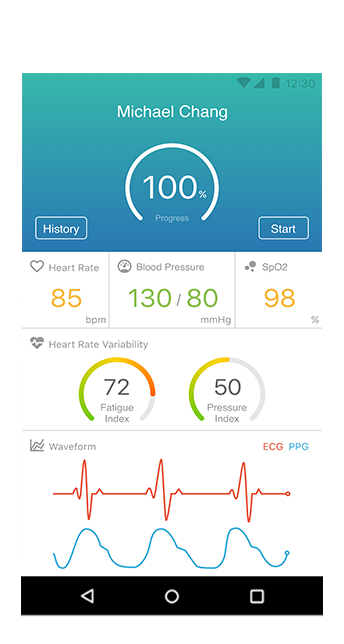 READ MORE: MediaTek Announces AI-Driven Chipsets For Media And Smart Home Devices
While phones with sensors that record vitals are not new (Samsung Galaxy S series), MediaTek's new biosensor will bring that feature and many more to a lot more devices.