Xiaomi's Mi Box 4 Android TV To Launch In China On 29th January
It's been a long time since Xiaomi announced the upgraded version of its Android TV box. After a hiatus of over one year, the company has now announced that it will launch the Mi Box 4 Android TV on 29th January in China.
The Mi Box 4 will become the successor of the Mi Box 3s which was launched in November 2016. There were no new Mi Box devices launched in the year 2017. While the company has revealed that the Mi Box 4 will be announced on 29th January, there is no information available about its pricing or availability.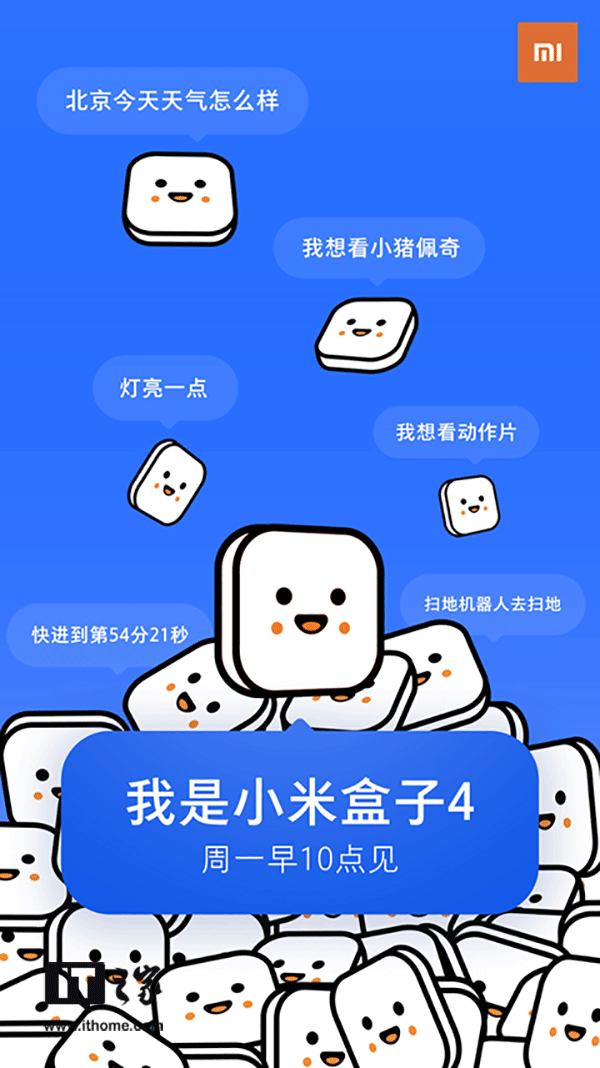 The upcoming Android TV box is expected to retain support for high dynamic range HDR image technology that was introduced with Mi Box 3. It is also expected to have artificial intelligence that continuously monitors the user's watching habits to recommend different types of content. The AI technology also takes into account movie reviews and commentaries for making recommendations.
The Mi Box 3s had introduced support for different types of content from various video streaming sites Tencent, Youku, Iqiyi, Sohu video site Big Four etc. It also came with a new improved remote control and the connectivity support for Wi-Fi 802.11 b/g/n/ac; 2.4Hz and 5GHz dual-band Wi-Fi; Bluetooth 4.1, as well as support for Dolby and DTS sound.
Read More: Xiaomi Quietly Releases Redmi 5 With 4GB RAM For 1,099 Yuan (~$174)
The Mi Box 4 is expected to retain the improved remote control of Mi Box 3s which is specially designed for PatchWall puzzle wall system design. The touch key, which is placed on the top part, can browse through content as well as help users to achieve rapid slide as mobile phone touch.