Qualcomm Signs Sales MoU With Xiaomi, Lenovo, OPPO & Vivo Valued At $2 Billion
As we reported earlier, Qualcomm recently hosted a summit in China which had in attendance some of its key partners. The U.S chip maker has reportedly signed memorandums of understanding with some of the major Chinese phone makers. The companies involved include Xiaomi, Lenovo, OPPO, and Vivo. The MOUs were for sales covering technology related to RF Front-End components and is said to be worth at least $2 billion.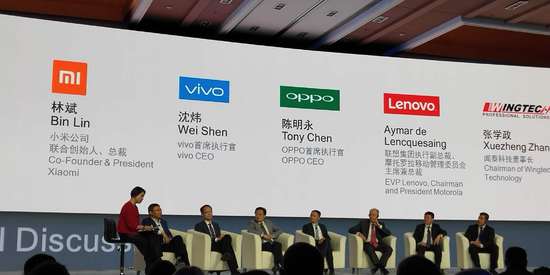 The companies which are no doubt the major players in the smartphone industry were said to have expressed interests in buying Qualcomm components over the next three years with a total value estimated to be around $2 billion. Qualcomm made the disclosure on Thursday but was quick to point out that the agreement was a non-binding one. The MOU is also subject to further agreements.
Read More: MediaTek's Fresh Headache: Samsung Reportedly Plans To Sell Exynos Chipsets To OEMs
Apart from Huawei which utilizes its own chipsets, all the other companies form part of the top five brands in China and invariably use Qualcomm chips on its smartphone. Although some still utilize MediaTek's SoC, that number is dwindling by the day with Qualcomm being the major beneficiary. This joint agreement could see MediaTek's shares slump further in a market where it is already struggling. A recent report also tipped Samsung as planning to commence sales of its Exynos chipset to other OEMs soon. Things just can't get any worse than these for MediaTek, can they?
(source)