Lenovo Announces VR Classroom Kit With Standalone Daydream VR Headset
Exploring the potential of virtual reality technology in the field of education, Lenovo has announced its VR Classroom Kit, which will use Lenovo's Mirage Solo with Daydream — the world's first standalone daydream VR head-mounted display.
This new VR classroom package from Lenovo is designed to bring virtual reality into the classroom and use it as a tool to enhance students' learning experiences. Along with the Mirage Solo with Daydream, it also comes with plenty of educational content.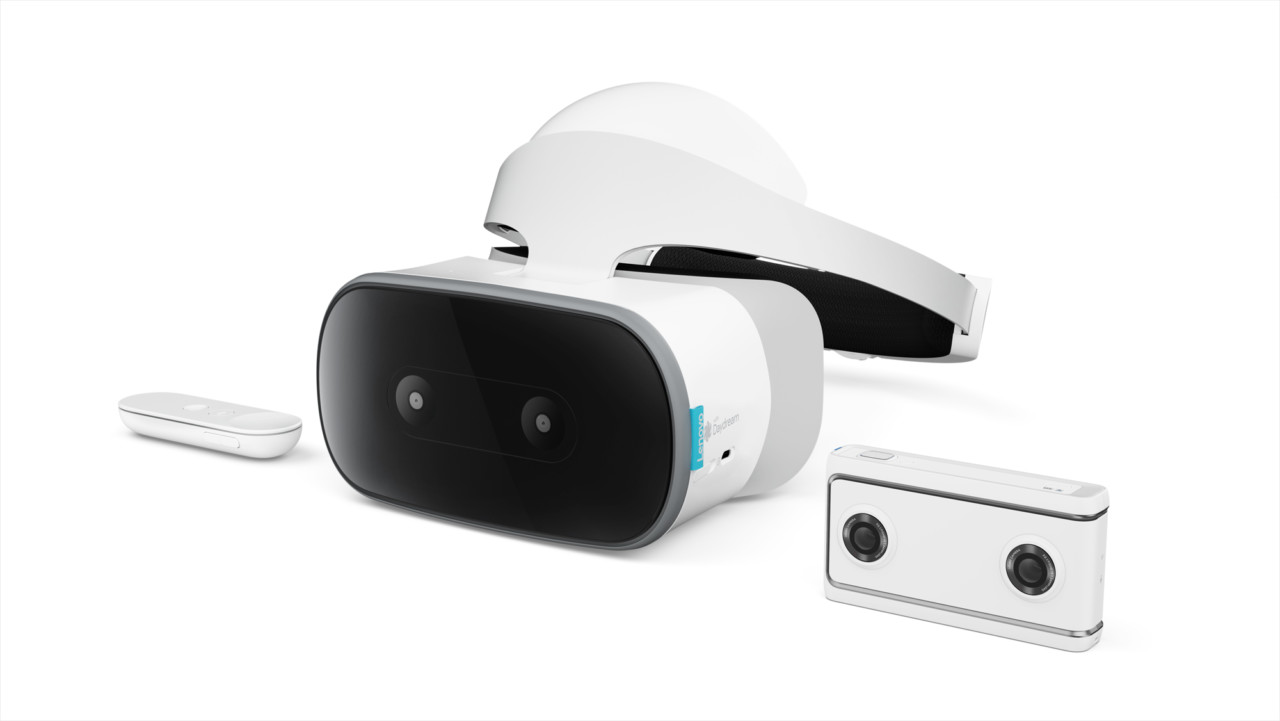 The VR Classroom set is aimed at students aged 13 or above, and the educational content includes over 700 VR field trips from Google Expeditions, along with three exclusive Jane Goodall "Wild Immersion" videos. Further, the Daydream app store has hundreds of apps for teachers to choose from.
The Mirage Solo with Daydream is a completely wireless-free headset and requires no connection to a PC or smartphone. It comes with a wireless Daydream controller for hand motion-based input. The company is also offering a Tab 4 PLUS 10-inch tablet for the teachers, a Ruckus R510 commercial router with high bandwidth for video content, and either a cart or case depending on the size of the bundle ordered.
Educators who are willing to adopt this new technology will receive an 18-month warranty to ensure everything works correctly throughout and all devices are in good working order. Teachers will also get monthly webinars to highlight concerns, share experiences and talk about best practices.
Read More: Lenovo Acknowledges Vulnerabilities In Its Fingerprint Manager Pro Software, Releases Update!
A three-student pack will be available on sale from April in the US and this fall in Canada for a price of $2,899, while the 10-student pack and 24-student pack will also be available but the pricing information is not available.