Xiaomi Wiha 26-in-1 Precision Screwdriver Launched, Priced At 179 Yuan ($28)
Apart from its sprawling smartphone business, Xiaomi has got quite a number of products that are designed to meet several of our needs. Some of these products were manufactured by Xiaomi partner companies under its MIJIA crowdfunding platform but come with Xiaomi's badge and quality stamp. So when you are searching for a gadget or tool to buy, always check up for Xiaomi products because you are assured of the quality of what you are getting and at an affordable price. One of such products is the Wiha precision screwdriver. Last year a 24-piece Wiha Precision screwdriver set was launched under crowdfunding and is doing well in the market. Right now, Xiaomi has launched a 26-in-1 Wiha Precision Screwdriver.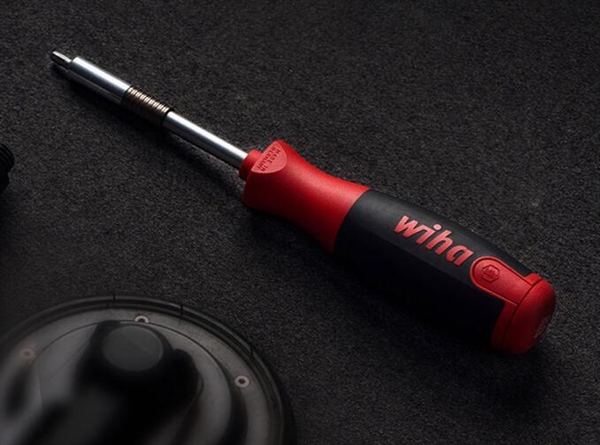 Xiaomi Wiha 26-in-1 Precision Screwdriver set comes with a unique design whereby the pieces are hidden inside the set and can pop up and retract when needed. This is definitely an upgrade over the previous model. And by the way, the first-gen Wiha 24-in-1 Precision Screwdriver won several awards for its high-quality design, including the Red Dot Award, IF Design award, Stuttgart Design Award, and the 2018 German Design Award.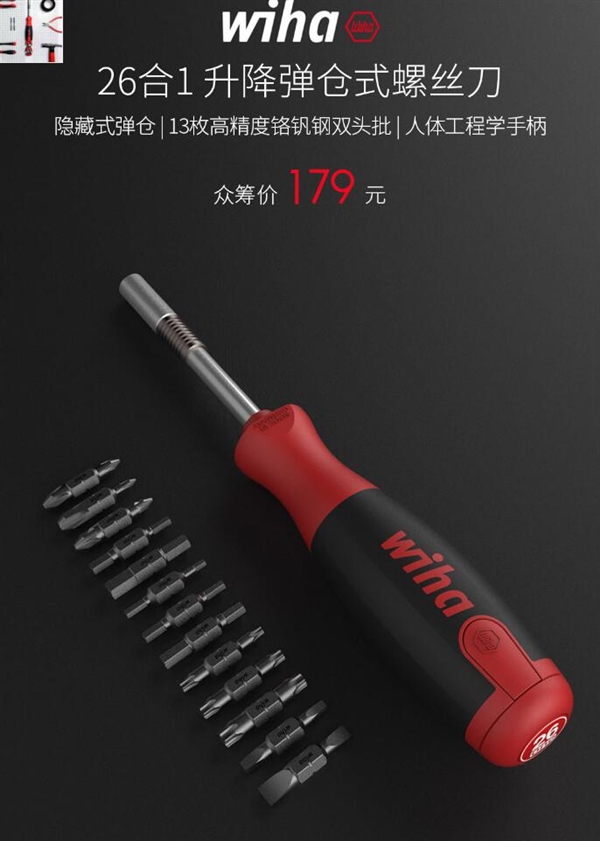 Coming to the design, the screwdriver comes with an innovative pop-up window ad each other piece is manufactured using high-precision chrome vanadium steel that won't go blunt easily. The screwdrivers are fabricated using CNC precision molding process. The screwdriver also has a retractable stem where each of the tips can be inserted and removed easily. It also features an ergonomic handle design which makes for ease of use, ensures maximum torque output and at the same time brings a comfortable grip while using. The handle is red and black in color.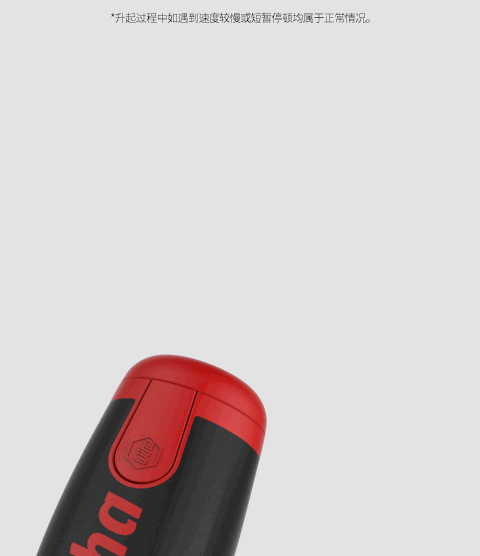 Read Also: Xiaomi Announces New Nirvana In Fire Special Edition Mi Band 2
The Xiaomi Wiha 26-in-1 Precision Screwdriver comes with a price tag of 179 Yuan ($28). Details of its availability are yet to be disclosed but do expect to see it soon on online retailers like GearBest, LightInTheBox, etc. The first-gen model is an hot-selling product across the various e-retail platforms so we expect this one to also perform well even though it is a bit expensive.