GizmoChina Giveaway: Free CometDocs Pro PDF to Word Convertor For Android & iOS (10 Winners!)
These days, everything comes in PDF format. We are bombarded with PDF files that we are unable to edit and when it comes to finding an app on Android or iOS to convert it into the doc format, most of the popular ones are paid. You do get some free PDF to Word convertors, but they come with multiple drawbacks, which forces us to opt for their PRO versions.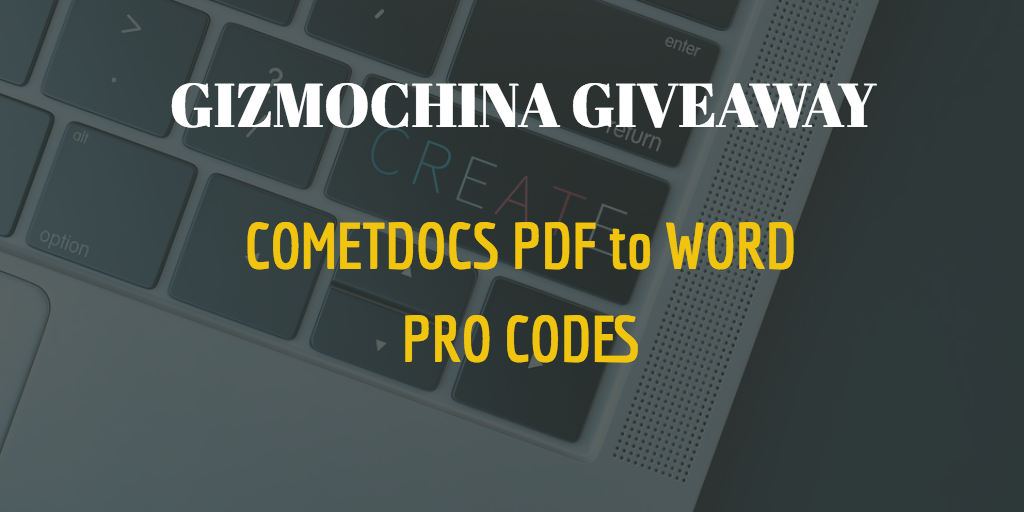 We know how important PDF to Word convertors are in our day to day lives, and that's why we have partnered with one of the popular PDF to Word convertors in the Android and iOS market — CometDocs in order to giveaway 10 PRO version codes to our readers. So, we will select 10 winners in this giveaway to giveout one PRO code for each winner. You can choose which PRO version you want: Android or iOS.
We are keeping it really easy to win this giveaway and given that we are selecting 10 participants, you can easily be one of the lucky winners in this event!
Some of the key features of the CometDocs PDF to Word convertor app:
• No limits on file size or number of converted files
• Excellent PDF to Word conversion quality
• Scanned and complex PDFs can be converted as well
• Industry-leading OCR technology
• You can convert files from Dropbox, Box, Google Drive, OneDrive and others
You can check out the CometDoc apps in both stores:
Just follow the steps in the gleam widget below to participate in the giveaway! All the best!!
Gizmochina's CometDocs PFD To Word Pro Codes Giveaway