ASUS Zenfone 5 X00PD Specs & Photos Leaked Ahead of Launch
by Habeeb Onawole ago0
Back in 2014, ASUS released the Zenfone 5. It was powered by an Intel processor and had a PowerVR GPU. Thanks to ASUS's messed up naming scheme, the Zenfone 5 will be returning this year.
The Zenfone 5 series will likely be announced at MWC 2018 unlike last year's Zenfone 4 series that was announced much later in Q3 2017.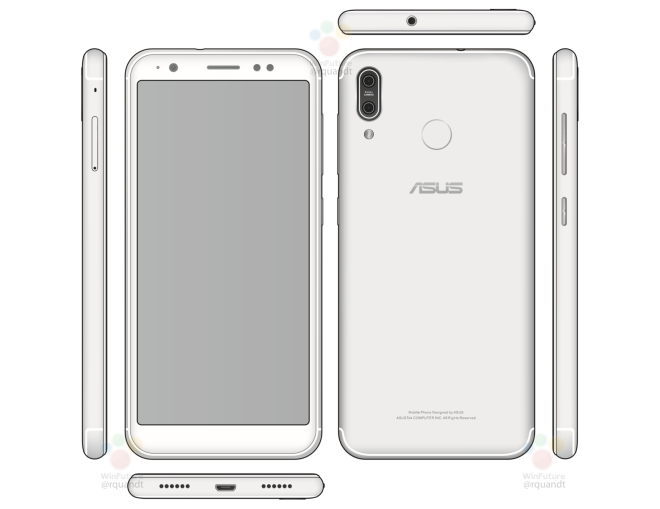 A few specification details in addition to photos of one of the Zenfone 5 series has leaked online ahead of the late February/early March launch.
According to Winfuture.de who first reported the news, their source is a manufacturer's manual and it only lists the phone's model number as ASUS X00PD.
The ASUS Zenfone 5 X00PD is said to have a 5.7" display with an 18:9 aspect ratio. The smaller bezels have led to the removal of the home button/fingerprint scanner. The fingerprint scanner now resides at the back. The top bezel houses the usual arrangement of notification LED, camera, earpiece and sensors.
Moving the fingerprint scanner to the back is not the only big change in the phone. ASUS has also changed the design of the dual rear cameras.
Rather than its former top left horizontal position, the cameras are positioned vertically in a style that reminds you of the iPhone X. However, the LED flash is below the camera setup and not in the same housing.
ASUS has also employed the U-antenna line design for this phone and its quite visible at the top and bottom. Power button and volume rocker line the right side of the phone while the SIM tray and secondary microphone are on the left.
The ASUS Zenfone 5 X00PD has a micro USB port at the bottom flanked on both sides by speaker grilles while a 3.5mm audio jack sits at the top.
READ MORE: Alleged ASUS ZenFone 5 Max Has Received Certification from Wi-Fi Alliance
This ASUS phone is said to be powered by a Snapdragon 430 processor paired with at least 3GB of RAM. The rest of the specs are currently unknown but should surface as the launch date approaches.
(Source)