Xiaomi Reveals Reason For Its 2017 Comeback & Unveils Lofty Plans For 2018
Xiaomi recently held one of its most important annual events and it is its year-end gala night. During the event, Xiaomi's CEO Lei Jun spoke about the company's resurgence in the smartphone industry especially its amazing financial report for 2017 which includes crossing the 100 billion Yuan revenue threshold by October 2017. The CEO also unveiled the company's lofty plans for this year.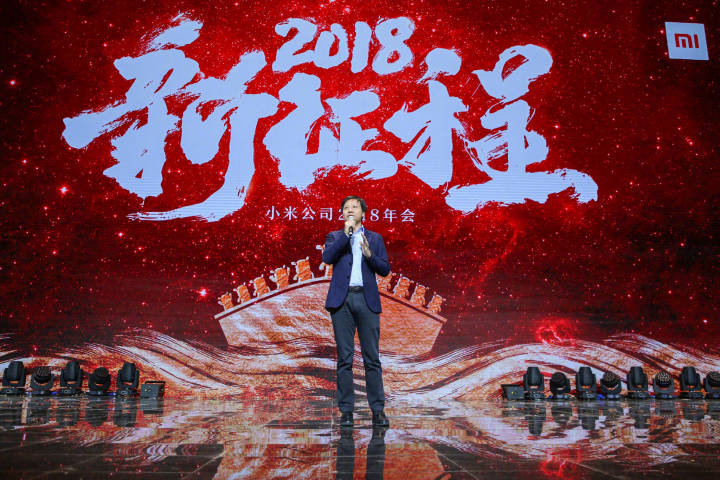 Lei  Jun attributed the company's 2017 results that saw it nearly double its global shipments, to the firm's dedication to innovation. He particularly made reference to the release of the Surge S1 in-house chip and the bezel-less Mi Mix 2 as proof of such internal efforts.  Another contributor to the company's success the CEO mentioned was the strides in India. Xiaomi also recored successes in other markets such as Russia. Lei Jun also hinted that Xiaomi managed to break into the top five largest phone vendors in 16 countries last year. Although he left off without mentioning the countries specifically, we are certain India and Russia are among those countries. Lei Jun noted that the core of Xiaomi's business model was building consumer trust and this was acheved by the establishment of the Quality Control Committee in early 2017 and a generally increased focus on product improvements.
Read More: Xiaomi's Smartmi Launches Heater, Humidifier, and Car Inverter
During the speech, Lei Jun also unveiled e company's plans for 2018 and it involves a increase in its international expansion efforts. The company hopes to strengthen its existing foreign markets and establishing new ones. Already Xiaomi will soon storm Italy with its products and a launch has been scheduled for later this month. The tech giant is also said to be in talks with some U.S. carriers over a retail partnership in late 2017. We can't be so sure a major deal would be sealed any time soon considering the brick walls that have met Huawei's efforts in this regard in the past few years. Finally, Lei Jun disclosed his new goal for Xiaomi and that is to retake the number one position in China within ten quarters, which translates into 3 years from now (by June of 2021). You can read the CEO's full statement from the source link below.
(source)