Huawei Mate 10 Pro – "The Ultimate Winter Flagship" Undergoes Scratch, Burn & Bend Tests
We labelled the Huawei Mate 10 Pro "the ultimate winter flagship" after the device was shown in a couple of tests to have survived inside a deep freezer operating at sub-zero (-24) degrees temperature for four hours. The flagship was later shown to be functional even inside a frozen lake with a video still playing while inside rock-solid ice. Now, here is yet another compilation of tests to prove the durability of the Mate 10 Pro conducted by popular YouTuber Zack Jerry also known by his YouTube channel JerryRigEverything.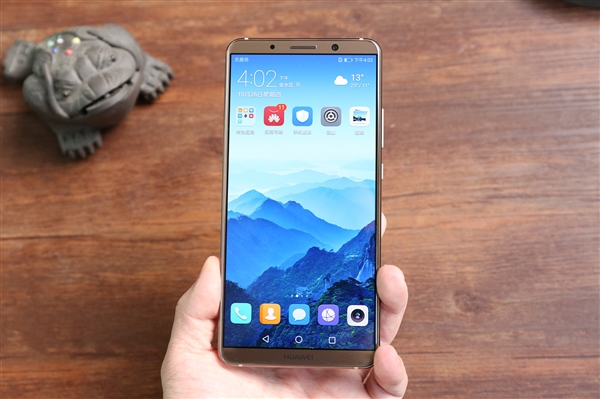 The Mate 10 Pro isn't relatively a new smartphone having been launched last year but the device was recently unveiled at CES 2018 in Las Vegas for the U.S market. The device is currently up for pre-order in the U.S. If you are still undecided if the device is the right flagship for you or if it is as good as the iPhone X or Galaxy S8+, this test places a stamp of quality on the Mate 10 Pro. The device doesn't disappoint on the scratch, burn and bend tests and you can check that out on the video below.
Huawei Mate 10 Pro comes with a solid display which shouldn't scratch easily. The rear glass also can't be scratched easily as well as the rear camera and Huawei logos which bot sit under the glass panel. However, the fingerprint sensor has a plastic coating that can easily be scratched with a razor blade. But despite the scratch, the fingerprint scanner still reads well. On the burn test, the display manages to withstand an open flame for a whopping 40 seconds without any damage, matching Samsung's Galaxy S8 in this regard. Unfortunately though, because the Mate 10 Pro uses an OLED touchscreen, its pixels don't recover once you've stopped applying the flame, unlike some LCDs.
Read More: Huawei Mate 10 Pro Is The Ultimate Winter Flagship: Works Inside A Frozen Lake
In the crucial bend test, the Mate 10 Pro continues from where the Mate 9 pro left off as it survives with flying colors.  The device doesn't flex almost at all when it is bent either from the front or the back. The bend action doesn't do any damage to the glass screen or the glass rear panel, and there isn't even a crinkle near the metal power button.
(source)