Lenovo ThinkPad X1 Carbon Recalled Due To Battery Issues Which May Cause Fire Hazard
by Michele Ingelido ago0
If you own the Lenovo ThinkPad X1 Carbon Black, then you should start worrying, because the company has recalled several units of the device. According to the Chinese company, the notebook is affected by battery issues that could damage the user in certain conditions. Not every unit of this laptop is affected by the problem, but only some specific units. We are referring to some units of the laptop belonging to the 5th gen (20HQ, 20HR, 20K3, 20K4).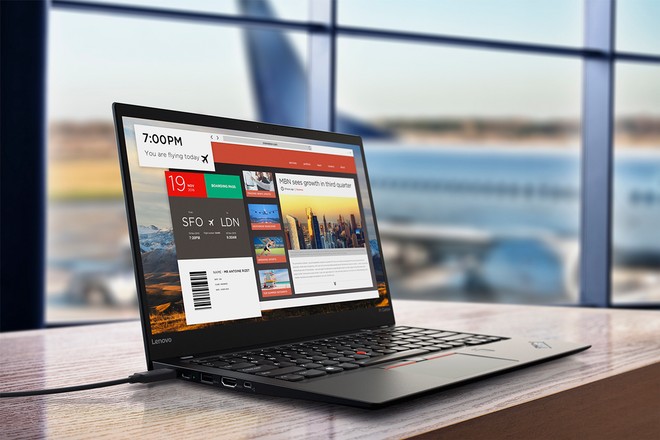 Lenovo has just opened a support page which allows you to recognize the model number of your device and verify if it is affected by the problem. If your Lenovo ThinkPad X1 Carbon Black 5th gen is eligible, you can get either a free replacement for your unit or a free repair. The cause of the issue is an unfastened screw, which, according to the company, can damage the laptop's battery causing overheating, potentially posing a fire hazard. It is a serious problem that requires attention because it can affect the safety of the users, so it is highly recommended to let Lenovo know about the problem and ask for a replacement or repair.
READ MORE: Lenovo Acknowledges Vulnerabilities In Its Fingerprint Manager Pro Software, Releases Update!
You can do it by heading to the source link below which will bring you to the Lenovo support page. Once there, select the model number of your Lenovo ThinkPad X1 Carbon Black 5th gen (if it is not in the list, then your device is not affected), then enter the serial number. Once you click Submit, you will know if your laptop is eligible for a free replacement/repair or if it is not affected by the problem. If it is affected, select the zone in which you live to send the request. Then, wait for the company to let you know about the recall.