Archos Citee Connect Electric Scooter is an Mi Scooter Look-Alike With a Built-in Android Phone as Interface
Frech company Archos is teasing its latest product which would make its grand entry at MWC 2018 and it isn't a smartphone. Archos is best known for its smartphone range but the company has set the bar higher by manufacturing an electric scooter which strikingly looks like the Mi Electric scooter in terms of its ergonomic and minimalistic, yet beautiful design.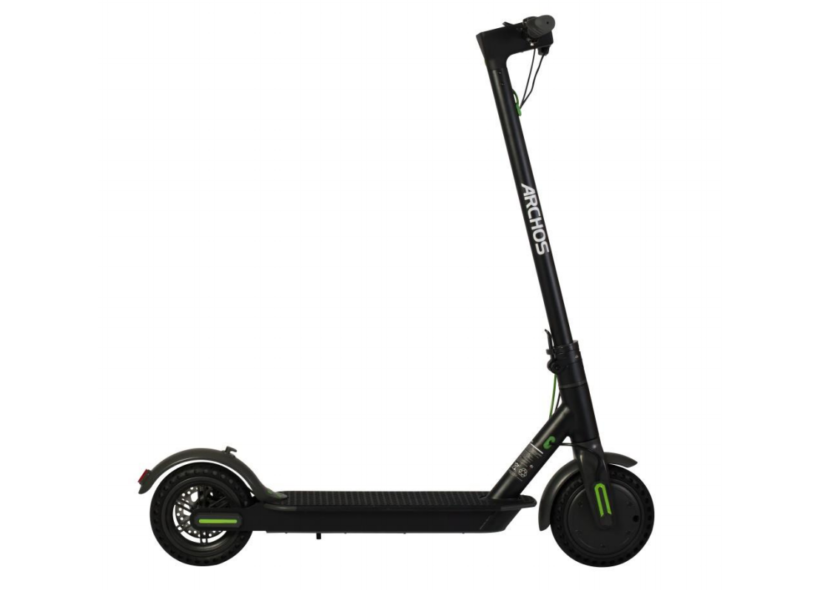 The electric scooter which would be officially unveiled at MWC 2018 goes by the moniker Archos Citee Connect. Not only is the electric scooter beautiful, it comes with a built-in Android phone which functions as its control interface. The smartphone sits in the middle of the handlebars of the Archos Citee Connect and features a 5-inch display. The handset is also powered by a quad-core processor paired with 1GB of RAM while there is 8GB of storage onboard. Despite its low-end specs, the smartphone runs Android Oreo out of the box and is directly connected to the motor of the scooter, giving users a unique controller for their new method of transport.
Furthermore, the smartphone comes preinstalled with custom software which helps users track their progress, see the battery level of the motor/phone, and check how fast they are going. You also get access to Google Play Store, Google Maps and several other third-party apps on the store which aids users on a trip. t's 3G connectivity ensures that data usage runs at a fair speed while using Google Maps and other relevant apps In situ. Unfortunately, we don't know if the smartphone is waterproof since the scooter could be in use while it is raining.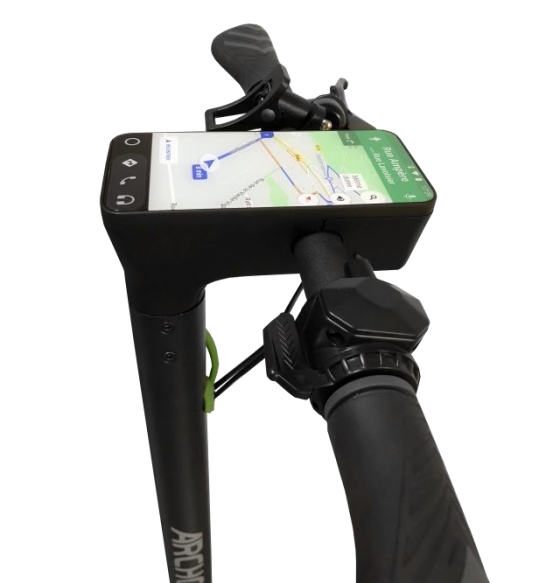 Read More: Xiaomi Launches 1,999 Yuan ($239) Smart Electric Motor Scooter
As stated earlier, the Archos Citee Connect features a design which resembles the German Red dot award-winning Mi Electric Scooter.It sports an all-black design with a few streaks of green accent on the 8.5-inch puncture-proof wheels. The motorized scooter also packs an aluminum frame which makes it light enough to be capable of reaching a range of 25 km (about 15.5 miles) on a single charge. The frame is also strong enough to withstand a weight of up to 100 kg. Archos also touts the Citee Connect as capable of reaching speeds of 25 km/h (15.5 mph). Despite the similar configuration, the Archos Citee Connect comes with an initial price tag of €399 (about $494), that's if you are buying from the company when sales commences this April. The price will increase up to €499 when the product hits traditional store shelves in the summer. This is way higher than the Mi Electric Scooter which had an initial price of  1999 Yuan (around $239) when it first hit the market in China. But then, the cost of the smartphone could also play a factor in the higher price. Besides, it is quite difficult to beat the Chinese manufactures in terms of lowest price offers.
(via)