AnTuTu Releases Top 10 Best Performance Android Models in Jan. 2018, Huawei Mate 10 Pro Surges!
AnTuTu has released a list of its top 10 highest performing smartphones for January 2018. The list is based on models which scored the highest points on AnTuTu benchmark. This is the first list that would be released by the benchmarking tool since the upgrade of its software version from V6.3.6 to v7.0.1. Of course, the list only contains Android smartphones. The iOS-powered Apple models with the A11 chip scores higher than its Android counterparts before the SD 845-powered Galaxy S9 was released.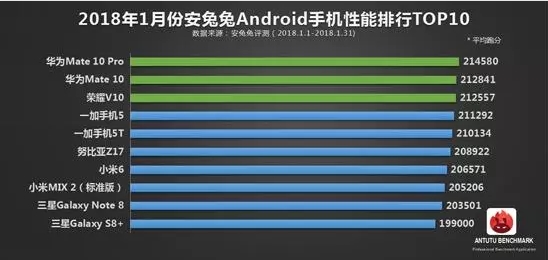 Top of the list is the Kirin 970-powered Huawei Mate 10 Pro with a total score of 214580 points. The second spot is also occupied by the Mate 10 scoring a total of 212841 points. In a surprising twist, the Honor V10 which was announced with a Kirin 970 chip occupied the third spot with a score of 212557. OnePlus 5 is the first Snapdragon 835 smartphone on the list, sitting at number 4 spot with 211292 points. The OP5 is followed by the OnePlus 5T which scored 210134 points when it was benchmarked on AnTuTu. ZTE's Nubia Z17 occupy the number 6 spot with 208922 points while the Xiaomi Mi 6 made the number 7 spot with 206571.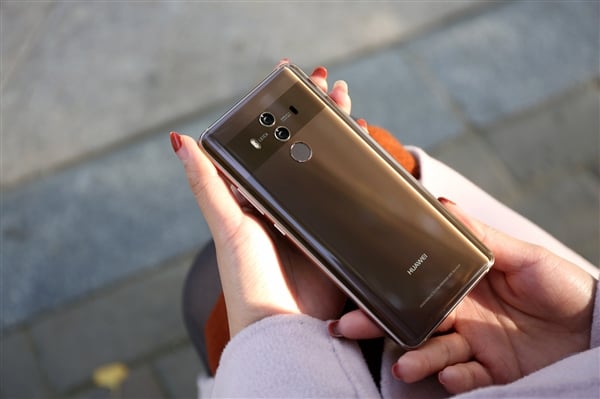 Read More: AnTuTu Releases The Top 10 Android Phone Chipsets For 2017 – Qualcomm Dominated
Another Xiaomi model, this time the Mi Mix 2 scored 205206 points to occupy the 8th place on the charts. Samsung joined the list at the 9th and 10th place with the Galaxy Note 8 and Galaxy S8+ respectively. But we expect this list to change significantly when the top 10 for February would be released since new Snapdragon 845-powered models would have gotten included by then.
(source)