On Sunday, Samsung had unveiled the highly anticipated Galaxy S9 and Galaxy S9+ flagship phones at the Mobile World Congress (MWC) 2018. During an interview at MWC 2018, DJ Koh who is the leading mobile business at Samsung said that the firm will concentrate on launching meaningful products, instead of being industry first in everything. Hence, it is speculated that the company may not hurry in launching the world's first foldable smartphone. Recent reports have claimed that it may be launch in 2019. However, it is now speculated that its launch could be delayed further.
Koh said that the company had developed phones earlier than Chinese smartphone firms. However, it had been obsessed at launching devices with industry first technology, rather than whether the innovation will be meaningful for the end user. Koh added that launching industry first technology is not important today. Hence, the company will focus more on launching something that will be meaningful and valuable to the consumers.
During the launch event of Galaxy Note 8, the company had claimed that it would be launching a foldable smartphone in 2018. However, he confirmed that instead of foldable phone, the company would be debuting AI-based smart speaker in the second of the year.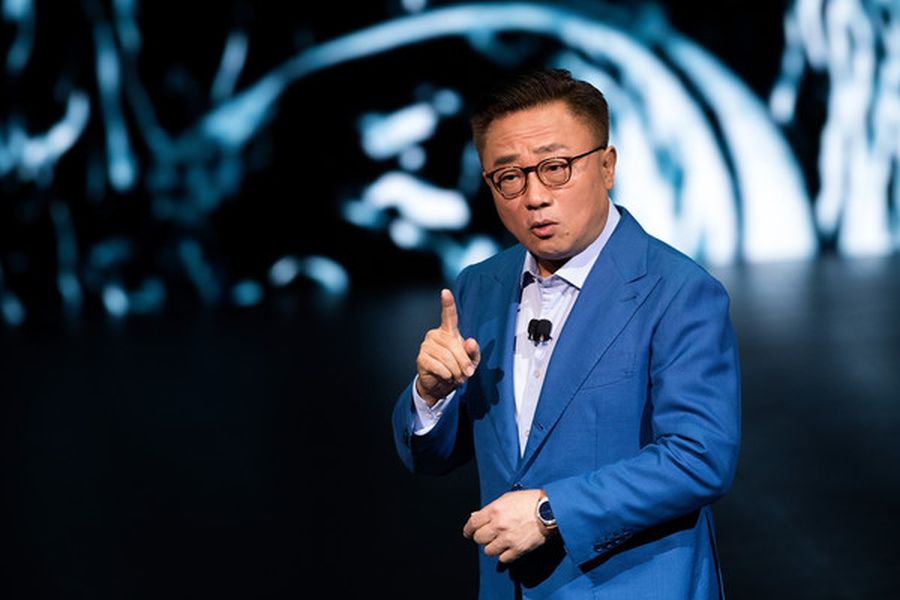 Read More: Samsung's Foldable Phone Likely to Arrive as New Series
Talking on the company's plans for hardware innovation like foldable phone, Koh said that it would be launching such phones when it is fully ready. While speaking on the arrival of its Al speaker, Koh again stated that it will be launched when it is ready to deliver topnotch quality as it will be entering smart speaker market as a new brand.
According to Koh, the smart speaker will not only be a standalone music device, but a hub of IoT (Internet of Things) services that may possibly allow users to control it by talking to a TV or a fridge.
As far as the launch of the Galaxy S10 is concerned, Koh revealed that company may stop the existing numeric naming scheme for its next-generation Galaxy flagship phone arriving at the beginning months of 2019.
For More MWC 2018 Coverage Click Here!