Sony Xperia Ear Duo Wireless Earphones Announced For $280, Goes On Sale In May
At the Mobile World Congress, Sony announced its new earphones — Sony Xperia Ear Duo, which is an upgraded version of the Xperia Ear. While it was originally showcased at last year's Mobile World Congress as a prototype, this time the company has revealed its pricing and availability information.
Sony has said that the Xperia Ear Duo will go on sale in May this year for a price tag of $280. The wireless earbuds are already available for pre-order through online retailer Amazon.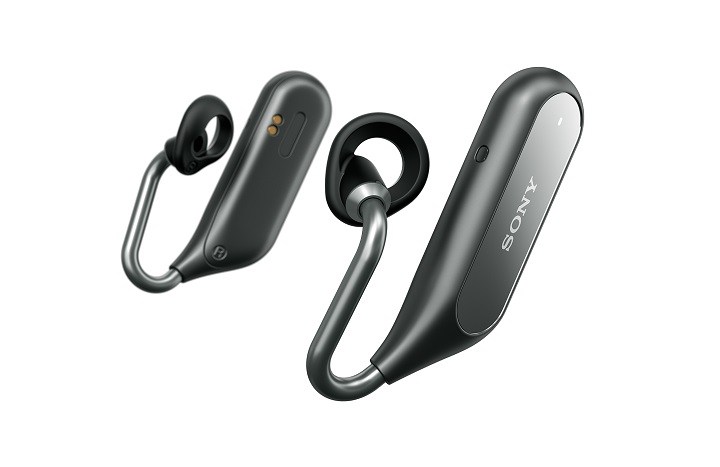 Just like the Apple's AirPods, this new earphones — Sony Xperia Ear Duo supports multiple gesture controls that let users control music playback with just taps. Additionally, it also recognizes head movement and support head nods and shakes for accepting or declining incoming calls.
Unlike Sony's other earphones, which focuses on noise cancellation, these earbuds are aimed at delivering a "dual listening" experience that combines your music with environmental sounds happening around you.
Describing the listening experience on these earphones, the company says that its team has developed Spatial Acoustic Conductor that allows the sound generated behind the ear by the unit ́s driver to be transmitted directly into the ear.
It also provides audio notifications pertaining to your calendar, news headlines, and a few other topics as the earphones come integrated with voice assistants — Google Assistant and Siri. The assistant is automatically selected based on whether they are paired with an Android device or an iOS device. With just a single tap, it brings up each voice assistant for traditional commands like starting music or reading texts.
Read More: Sony Shaves Off Some Bezels On The Xperia XZ2 And Xperia XZ2 Compact
Coming to the battery life, Sony says that the earphones last for about four hours on single charge, and comes with a carrying case that adds an additional three charges. It will be available in two color options — Black and Gold and will go on sale from May 2018.
For More MWC 2018 News, Click Here