MIUI 9.2.3 Android 8.0 Oreo Update Released for Xiaomi Mi 6; Kernel Source Code is Also Available
by Anvinraj Valiyathara ago0
Xiaomi had rolled out Android 8.0 Oreo beta update for Mi 6 users in the previous month. Today, the company has rolled out the latest MIUI 9.2.3 Global Stable ROM that brings along the Android 8.0 Oreo OS. The update can be installed through OTA update as well as by manually installing the ROM. The Chinese manufacturer has also released the kernel source code to the public.
Xiaomi has confirmed on the arrival of the MIUI 9.2.3 flavored Oreo update for Mi 6 through an official announcement on MUI Official Forum. By this, it becomes the first Xiaomi phone to be blessed with Oreo update.
As of this writing, Xiaomi has not confirmed on the other phones that will be getting the MIUI 9.2.3 update. However, it is speculated that the Mi MIX 2 smartphone may receive it in the near future. The upcoming Xiaomi Mi MIX 2S and Xiaomi Mi 7 flagship phones are rumored to come pre-installed with Android 8.0 Oreo OS.
Compared to other smartphone OEMs, Xiaomi is usually slow at releasing kernel source codes for its smartphones. It has recently released Android Nougat based kernel source codes for Mi A1 and Redmi 4X. Now that the Oreo kernel source code has been released for Mi 6, developers will soon release custom software builds for it.
The Xiaomi Mi 6 was launched with MIUI 8 based Android 7.1.1 Nougat. It features 5.15-inch FHD display. It is powered by Snapdragon 835. It comes in 64 GB and 128 GB storage options and 4 GB and 6 GB RAM options. It includes 12-megapixel camera sensors on its rear whereas its frontside is flanked with 8-megapixel selfie camera. It includes 3,350mAh battery.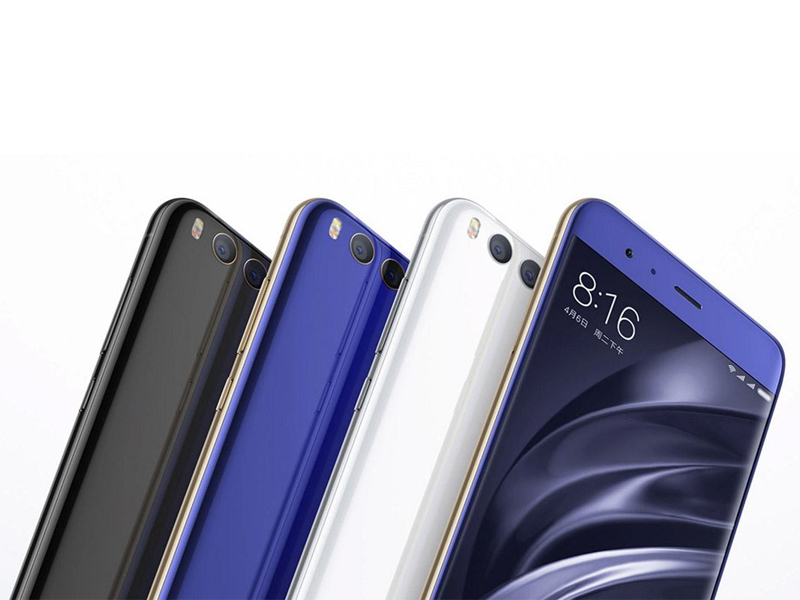 MIUI 9.2.3 Update Changelog:
Here is the changelog of MIUI 9.2.3.0 update for Xiaomi Mi 6:
Highlights
Optimization – Android 8.0 update (02-12)
Optimization – Protection from unintentional tapping for Dial pad (02-12)
System
Optimization – Android 8.0 update (02-12)
Fix – Apps changed Wi-Fi connection status without the user's permission (02-12)
Fix – Apps stopped working in the background (02-12)
Fix – WhatsApp force closed in Split screen (02-12)
Phone
Fix – DTMF issues after pausing VoLTE video calls (02-12)
App Lock
New – Added the App lock step before unlocking using a new fingerprint for the first time (02-12)
Contacts
New – Improved layout and readability for search results in Contacts (02-12)
Optimization – Protection from unintentional tapping for Dial pad (02-12)
Fix – Contact search didn't work properly for Russian and Ukranian (02-12)
Messaging
Fix – OTP messages were grouped with notification SMS (02-12)
Fix – Time in Messaging didn't change when the system was switched to 12-hour format (02-12)
Fix – Messages with one-time passwords disappeared (02-12)
Delete – Adjustments for Messaging: service and promo SMS, scheduled SMS, and group messages. (02-12)
Lockscreen, Status Bar, Notification Bar
Optimization – Vibration for notifications during calls (02-12)
Optimization – Notification shade response (02-12)
Fix – Brightness bar wasn't displayed in its position (02-12)
Fix – A white bar appeared in the Notification shade (02-12)
Fix – Lock screen wallpaper wasn't shown in some cases (02-12)
Fix – Notification shade issues (02-12)
Fix – The search bar in the Notification shade wasn't displayed correctly (02-12)
Fix – Wallpaper Carousel couldn't load online resources (a Play Store update was required) (02-12)
Home screen
New – Animated icons for selected apps in the default theme (02-12)
Optimization – RAM info isn't shown in Recents by default. Go to Settings > Home screen & Recents to turn it on. (02-12)
Optimization – Animation for clearing cache (02-12)
Optimization – Adjusted the button for clearing memory in Recents (02-12)
Optimization – Swipe response (02-12)
Optimization – Folders open faster (02-12)
Optimization – Users can set their main Home screen in the editing mode (02-12)
Optimization – New animation for launching and closing apps (02-12)
Fix – Couldn't close Recents in some cases (02-12)
Fix – Issues with icon size for Clock, Calendar, and Weather (02-12)
Fix – Home screen icons weren't displayed properly (02-12)
Themes
Optimization – Redesigned home page (02-12)
Optimization – Updated Peach blossom and Asphalt themes (02-1)