In May 2016, Lenovo had released a teaser that suggested that it will be bringing back the older Motorola RAZR flip phone. It did not happen so as the company had unveiled the Motorola Moto Z with modular capabilities. During a press meet at the Mobile World Congress (MWC) 2018, Lenovo CEO Yang Yuanqing hinted that the company may relaunch the RAZR phone with foldable design.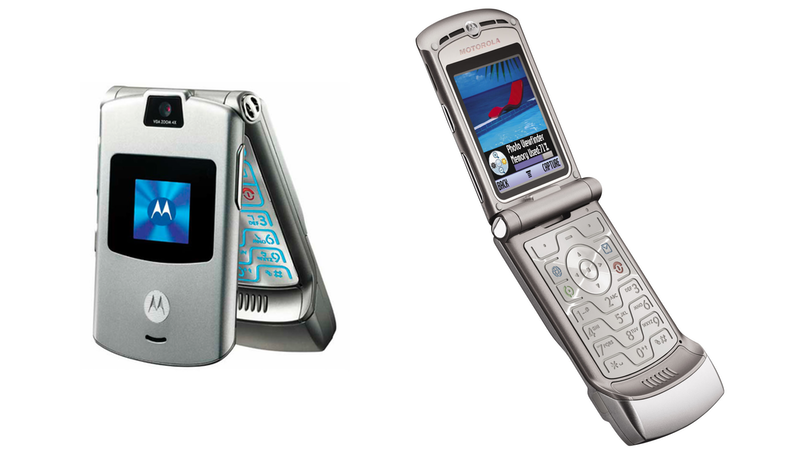 HMD Global has so far launched revamped edition of older phones like Nokia 3310 and Nokia 8110. It appears that Lenovo too will resurrect some of the phones that were released in the past. When Yuanqing was asked whether the company would be reviving the Motorola RAZR, he responded by saying, "With the new technology, particularly foldable screens, I think you will see more and more innovation on our smartphone design. So hopefully what you just described (referring to the Moto RAZR brand) will be developed or realized very soon."
When he was specifically asked whether he was talking about the Motorola RAZR, he said, "I think I have already answered the question." This is clear indication that the new Motorola RAZR will be announced in the near future.
Read More: Key Features of Motorola's 2018 Smartphones Leaked; 2018 Moto C, C Plus May Not Launch This Year
Motorola RAZR is one of the popular phones from the company as it had sold 130 million units since its launch in 2004. Shown above is the teaser that the firm had released in May 2016 that hinted a future return of the RAZR phone. There is a possibility that the company may bring back only the RAZR branding to launch its foldable smartphones.
Motorola is expected to soon debut the Moto G6 and G6 Plus smartphones. It is also rumored to release Moto Z3, Z3 Play and Z3 Plus in summer year. The company will be also releasing Moto X5 this year.
Do you think that the new RAZR phone will be an updated edition of the older phone or a new branding for Lenovo-owned Motorola's foldable phones? Shar us your views by posting your comments below.