Meizu's 2018 Product Roadmap Revealed In Leaked "Official" Memo
The year 2017 wasn't a very good one for Meizu in terms of smartphone sales. Of course, the Chinese phone maker released way lesser number of smartphones than it did in 2016 which is a measure to cut operating cost. There were also reports of other cost-cutting measures such as laying off some of its staff. The company is expected to get back into the competition for market shares with the same conservative phone launch pattern adopted last year. As of now, we only know of the Meizu E2 which will go official this month and the Meizu 15 series which a recent rumour says would launch in April but an internal memo purported to be from Meizu has given us an idea of the company's strategy going forward.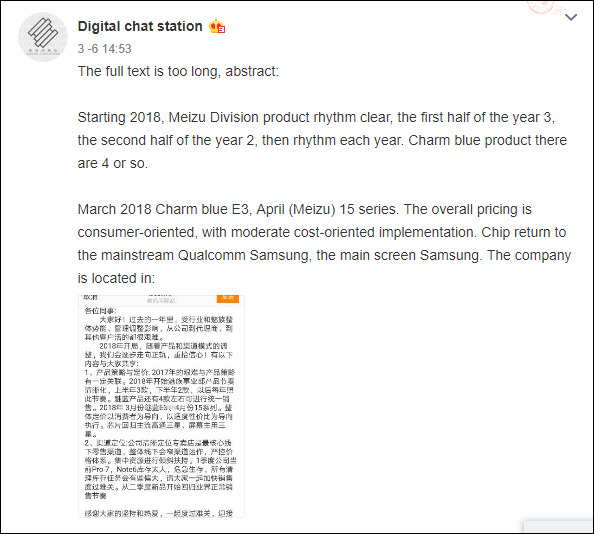 Apart from these two models, Meizu is expected to roll out a couple of more models and nothing more. That is if the leaked Meizu's 2018 product roadmap is anything to go by. The document is in Chinese but the leak source was kind enough to give us a short summary. According to the detail, Meizu is expected to release three products in the first half of the year. While in the second half, the company will release two more models making it a total of five smartphones. Out of the lot, about four of them would be Blue Charm models meaning we should look forward to premium mid-range models. That is also suggestive that Meizu plans to focus more on the mid-range market than on the flagship segment.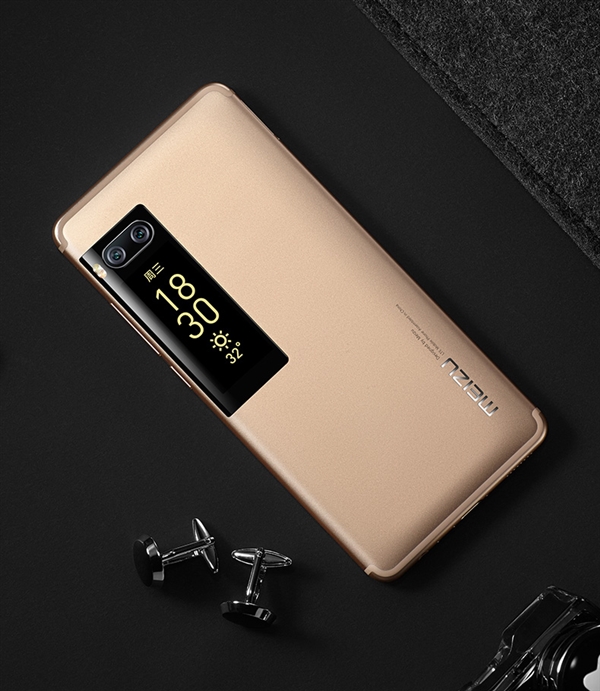 Hot Editorial: Meizu's Uninspiring 2017 Could Be For a Promising 2018
It was further revealed that this trend will continue in subsequent years but you should rather take that with a pinch of salt. A turn in the company's fortunes could see a reordering of its present market strategy. The leaked memo did not reveal the names of the models we should look forward to seeing this year except the Meizu E2 and Meizu 15 which are already confirmed as coming soon. In addition, the company also revealed that it has adopted a consumer-oriented product pricing with prices just a little above the cost of production. In terms of processors, Qualcomm and Samsung chipsets would be utilized while Samsung Displays will supply the display panels that would be used especially on the flagship models. We can't verify the authenticity of this leaked memo, though. So don't get your hopes too high.
(source)