Meizu's Uninspiring 2017 Could Be For a Promising 2018
Starting off as a small-time MP3 manufacturer, Zhuhai based Meizu, has come a long way after shifting its focus into the booming smartphone industry in 2008. From its first ever smartphone, the Meizu M8 to the latest Meizu Pro 7, the company has shown tremendous promise with its devices. In fact, the new Pro 7 is one of a kind smartphone featuring a small second screen at the back to enhance user experience. Even the company's mBack button is often praised for its innovative gestures.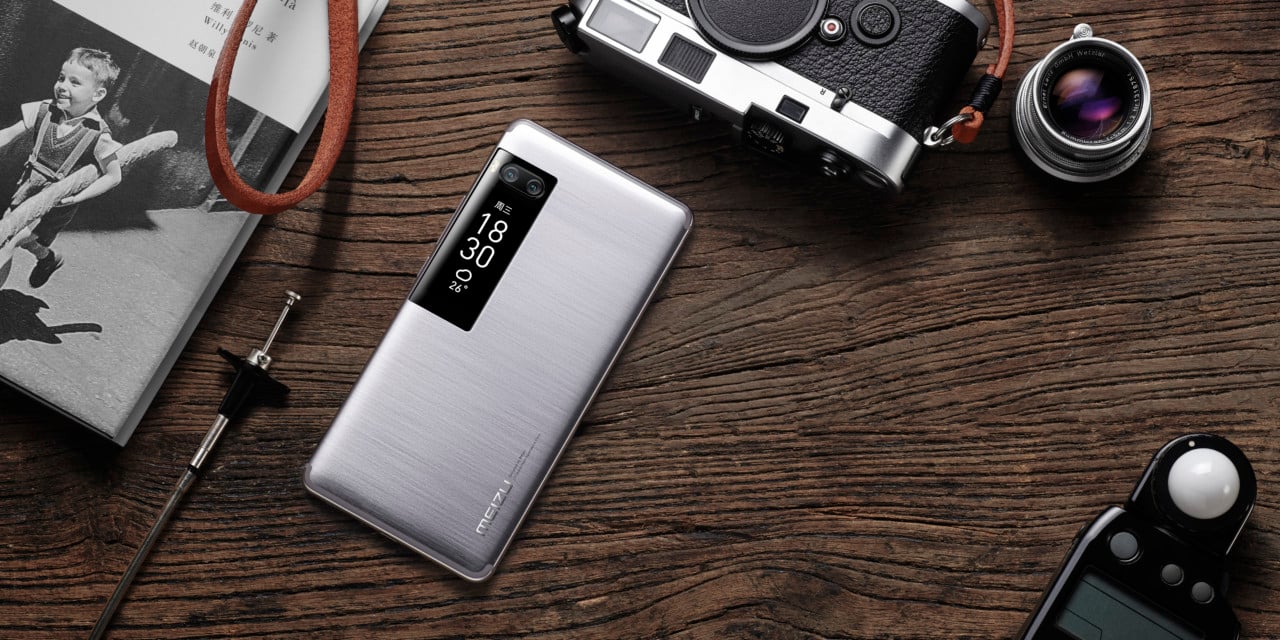 Thanks to these features, Meizu has always been able to go head to head with the big players in the market including its closest rival, Xiaomi. In fact, up until early 2016, if a customer was looking to buy a value for money mid-ranger in China, it often would come down to a Xiaomi or Meizu smartphone. However, with a variety of options from brands like Honor, OPPO, and Vivo flooding the streets, things aren't the same as before. These smartphones may not be as cheap as the ones from the online focused Xiaomi and Meizu, but their marketing and promotions have given them an edge over sheer specifications.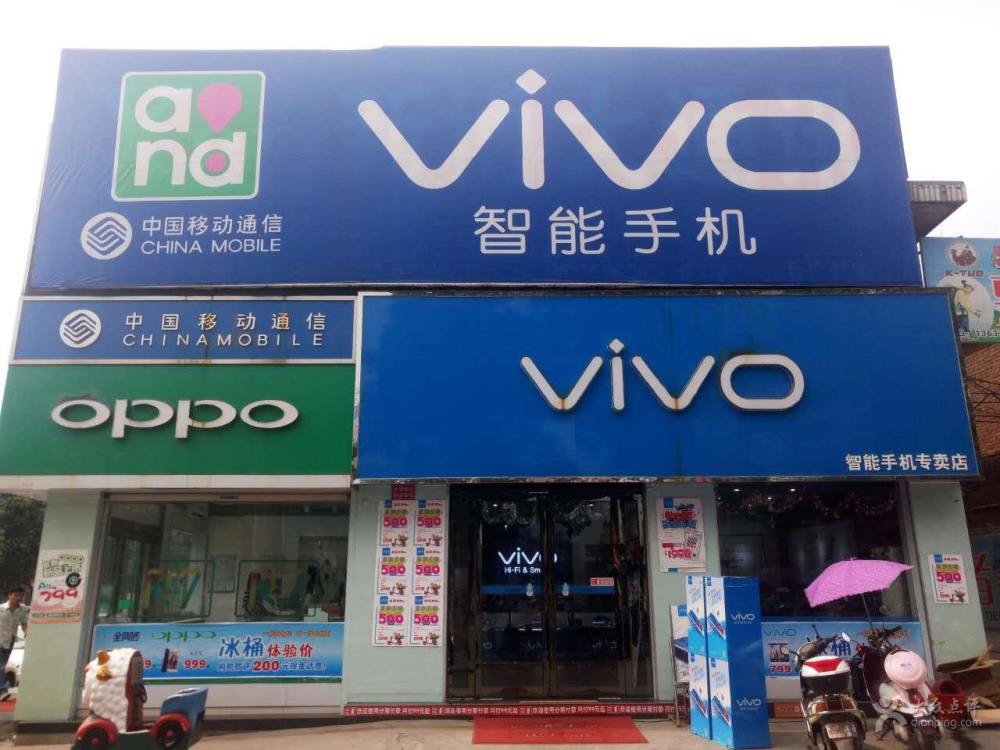 OPPO and Vivo have changed the way we look at how companies market their phones. Their strategy to take full advantage of offline channels in China has clearly made an impact on the remaining brands, with companies like Xiaomi, who initially focused only on online channels, have now aggressively shifted its focus onto offline stores as well.
Xiaomi's shift in strategy seems to be bearing fruit, with its sales going up in the recent quarter. The company has already roped in a few celebrities to promote its products and significant efforts are being made to expand the total number of Mi stores in China as well as abroad. In fact, Xiaomi CEO Lei Jun has revealed that the company plans to launch as much as 1000 Mi Stores by 2020. This clearly shows Xiaomi has realized the importance of brick and mortar stores.
But what about Meizu? Once considered as a direct rival to Xiaomi, the gap between these two companies seems to have increased in recent times. In terms of YoY sales, Meizu is still doing well. After having shipped 20 million smartphones in 2015, the company managed to beat this figure by an additional 2 million in 2016. That's a healthy growth in a market that's slowed down in the past couple of years. However, it's not as good as it could have been, as Meizu was expected to ship over 25 million smartphones last year.
Things are looking slow for Meizu in 2017, with limited smartphone launches and issues such as internal layoffs. There have been just six smartphone launches this year, including the two new Pro 7 and Pro 7 Plus models. In comparison, the company had released 15 models back in 2016. We aren't seeing many promotions or celebrity endorsements for the company either. So, overall, it has been a quiet year for the company so far.
What Happened to Meizu in the Past Few Months?
Meizu went on a hiring spree in 2016, increasing its total employee count to nearly 4400, from just 3000 before. The company expected high growth to continue through 2016, but as the sales figures indicate, it wasn't as good as expected. With sales being sluggish, it became necessary to make the company more efficient, which is why layoffs came into the picture.
To be fair, it wasn't just the recent slowdown that forced the company to layoff over 10% of its staff this year. Meizu's CEO Bai Yongxiang had revealed early last year his plan to adopt Jack Welch's 20-70-10 vitality curve system, wherein the company would lay off the bottom 10% of the underperforming employees. Last year, it laid off around 5% of its workforce but this year the figure has nearly doubled, thanks to the less than impressive sales.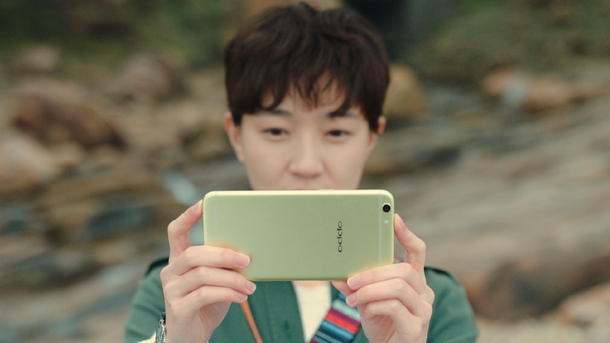 The market hasn't been kind to Meizu either. In 2016, IDC (International Data Corporation) reported that Chinese consumers now preferred to upgrade their smartphones with better specs.As a result, consumers would go on to prefer flagships from OPPO and Huawei (OPPO R9S and Huawei P9 respectively), instead of Meizu, as they are now willing to spend more. This shift in preference has adversely affected companies like Meizu whose focus has been on cheap mid-range devices.
Meizu's near exclusive partnership with MediaTek could be another reason why the company has not been able to make a mark in the premium smartphone category. Apart from a couple of models like the Meizu Pro 5 which featured Exynos chipsets, all other company models relied on MTK processors. While the cheaper MTK processors gave Meizu cost advantage, the chipmaker's less than stellar reputation in the premium category did it more harm than good. The Helio X20 and X25 chipsets from MediaTek in 2016 were way less powerful than rivals such as Snapdragon 820/821 and Exynos 8890. Given that Meizu's most powerful Pro 6 models featured this MTK Helio X25 chipset, the phone couldn't compete with the likes of Xiaomi Mi 5 / Mi 5S featuring more powerful Snapdragon 820 / 821 chipsets.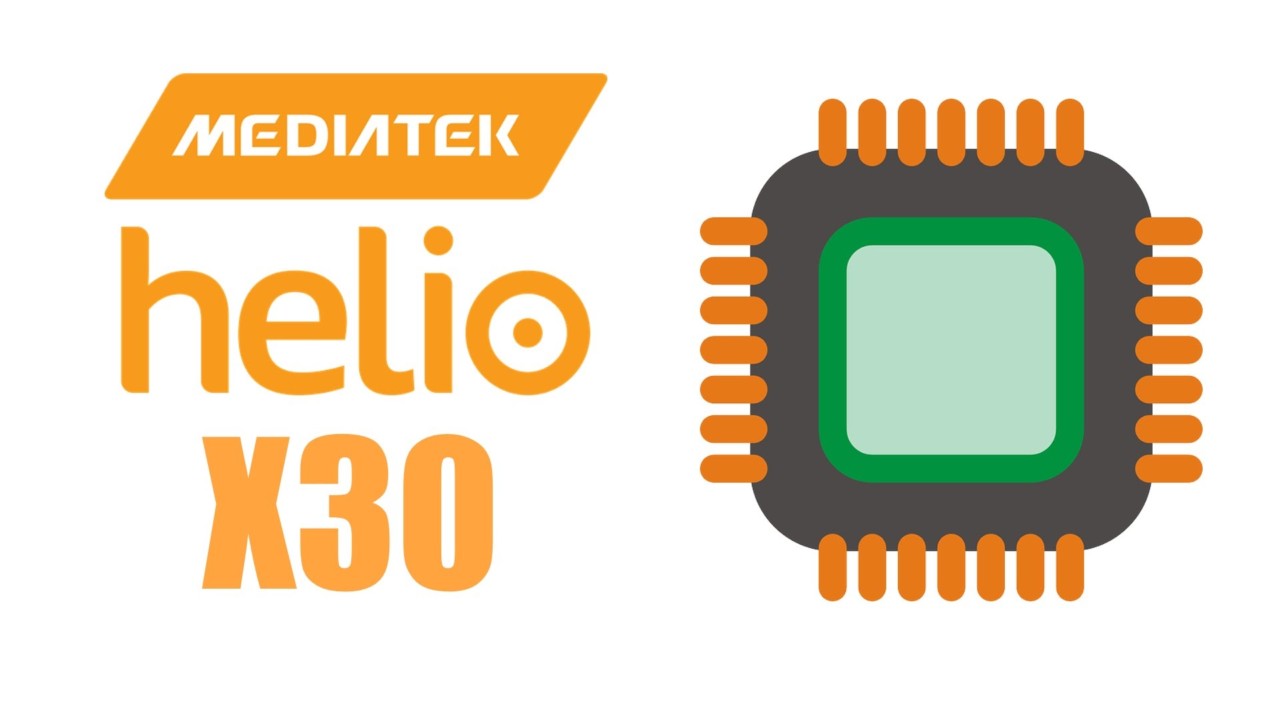 The situation this year hasn't changed much for MediaTek, with the company reportedly struggling with the new Helio X30's mass production because of its advanced 10nm manufacturing node. On the other hand, Qualcomm's flagship chipset this year, the Snapdragon 835 (also built on the 10nm node), has already found its place in premium smartphones since April 2017. So, you can see how Meizu's reliance on MTK's Helio X30 chipset for its new Pro 7 flagship couldn't have helped the company in an early launch.
Also, Meizu's pricing strategy hasn't been on point from time to time. Take the Meizu M5 Note for example. The phone was launched at the end of 2016, powered by the Helio P10 processor, starting at 899 Yuan ($135). Interestingly, this price was quietly increased on the official Meizu store a month later, in January 2017, to 999 Yuan ($150). Now consider this, at around the same price, you get the Helio X20 (flagship grade) powered Xiaomi Redmi Note 4. Further, there's a Snapdragon variant of the Redmi Note 4 as well (which by the way is a best seller in India) at a similar price tag. Because of the better chipset inside the Xiaomi models, they seem to offer better value than the M5 Note, driving consumers to purchase the Note 4. For more details on their differences, you can check our Meizu M5 Note vs Xiaomi Redmi Note 4 comparison here.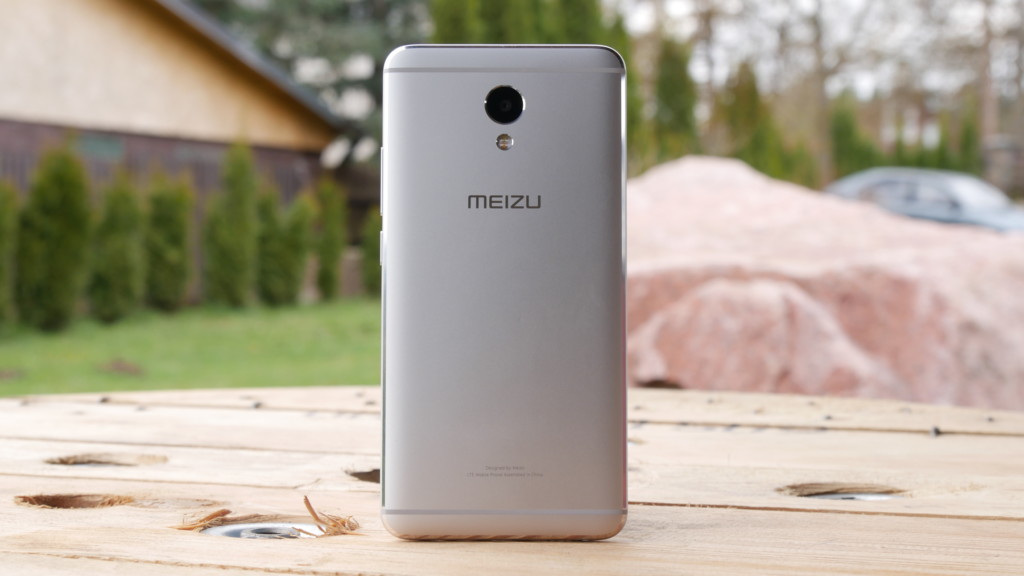 As I mentioned above, Meizu has always been an online focused company. But that has done it more harm than good in the past few months. As the demand for affordable phones has saturated in the Tier 1 cities, Tier 2-4 cities will now drive growth for smartphone companies. The customers in these cities are less tech savvy and rely more on offline channels to purchase a smartphone. This is exactly why companies like OPPO and Vivo, who have focused on offline sales channels in the lower tier cities, have managed to grow so quickly.
In order to understand the importance of offline sales channels in China, you have to know the difference between online and offline customers first. Online customers are usually quite tech savvy, hunting for the best deals on the internet. This forces companies like Xiaomi and Meizu to keep the price aggressive with super low margins. On the other hand, offline customers are more brand conscious than price conscious. This is where the huge marketing budget of companies like OPPO and Vivo come into play. Thanks to the aggressive celebrity endorsements of their products, customers in these Tier 2-4 cities often end up buying smartphones seen with their favorite celebrities.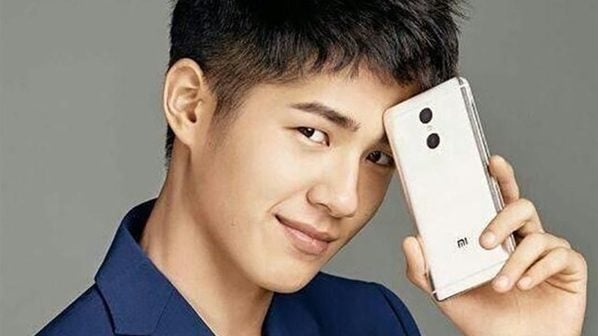 Companies like Xiaomi, who initially preferred to stay away from such promotions, have also started partnering up with top celebrities to market their smartphones. However, as of yet, Meizu seems to lay relatively quiet in this department, which hasn't helped in its sales.
Of course, with so much marketing, these brands have to pass on the cost to the customers. And you can clearly see this increased cost transferred in the pricing of offline oriented smartphone brands. For example, the Xiaomi Mi 6 with dual cameras, Snapdragon 835 and 6GB RAM is priced at $2499 (~$374). On the other hand, the OPPO R11 which comes with a slower Snapdragon 660 and 4GB RAM starts at a higher 2999 Yuan (~$450). With these lower specs, the OPPO R11 shouldn't be doing too well right? But there are already reports that OPPO has sold more than 2 million units within the first two months of launch.
To be honest, Meizu might not be in the best financial position to increase its marketing budget immediately. Last year, lawsuits with Qualcomm kept it busy and even the settlement deal with the chipmaker in December 2016 will have cost the company significantly.
So, for now, the company seems to be in the rebuilding/restructuring phase, releasing a limited number of smartphones (Meizu M5S, Meizu E2, M5C, Meizu A5, Pro 7, Pro 7 Plus) in the first half of 2017.
What can we expect from Meizu in the second half of 2017?
Not much actually. The Meizu Pro 7 and Pro 7 Plus with its secondary screens were probably the most exciting products from Meizu this year. According to an earlier leaked roadmap, there are just a handful of smartphones (4 more) expected later in 2017, including Meizu MX7, Meizu M6 Note (launching on August 23) and another Meizu model with a Snapdragon 6XX series chipset.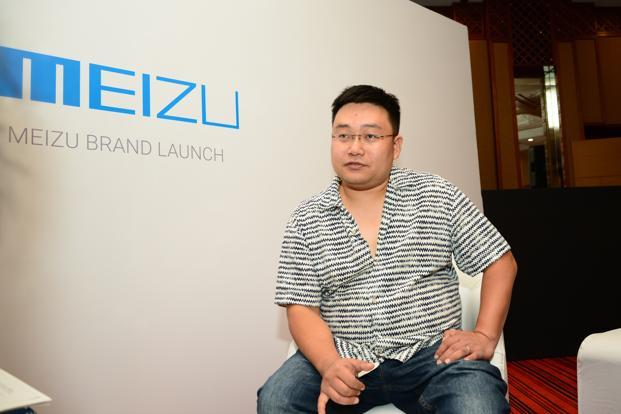 Although at present things may not look super positive for Meizu, the company seems to be making the right moves in 2017. It's cutting down costs, focusing on a small number of smartphones in a year. It has already split the company into three focused brands: Meizu will focus on high-end smartphones, Blue Charm brand (M Series) will take care of the affordable smartphone segment and Flyme brand will focus on the development of the software aspect of smartphones. There has been a shuffle in the leadership as well, with founder Jack Wong overseeing company operations, Bai Yongxiang becoming the president of the main Meizu brand, Li Nan taking over as the President of the Blue Charm brand (M-Series) and Yang Yan becoming the president of Flyme.
Meizu's offline marketing strategy is also getting some traction. The recent Pro 7 launch via offline stores (alongside online channels) were quite successful. Then there are roadshows being conducted across China to promote its brand new flagship. These efforts will help the company increase brand exposure in lower tier cities.
The settlement with Qualcomm should also help the company upgrade its reputation as a premium smartphone maker. High-end Snapdragon 8XX series flagships from Meizu aren't expected anytime soon, but a Snapdragon 6XX mid-ranger, said to release before the end of this year, should be a good start to the relationship. By next year, we could finally see a top-end Qualcomm chip inside Meizu's flagship, potentially making it a formidable rival to the big players in the market.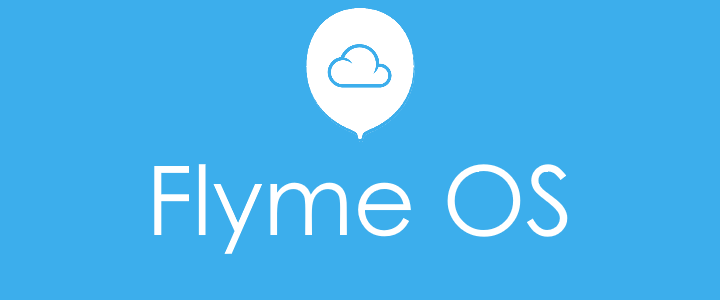 The company is also making significant efforts to improve its Flyme operating system. In the past few months, Meizu has managed to port its Flyme UI to a number of third party smartphones like OnePlus 3T, ZUK Edge, Moto X Style and Moto X Force. This goes in line with the company's strategy of establishing Meizu (Flyme) as a mobile internet company.
As you can see, Meizu's recent decisions have been focused on restructuring the company's strategies. Layoffs, business splits, management shuffles, new partnerships and focus on software are all part of the company's rebuilding strategy. Therefore, it's okay if Meizu has a lackluster 2017 as next year is probably going to be the comeback year for the company.
All we can do now is wait and watch!