No Android P for The OnePlus 3 and OnePlus 3T
by Habeeb Onawole Aug 13, 2017 7:09 pm4
OnePlus was one of the first phone manufacturers to announce an Android O update for its devices (the OnePlus 3 and OnePlus 3T). What it didn't say then was that it will be the last major update for both phones. The info was revealed by the Head of Product during a Software Support Q&A on the OnePlus Forum.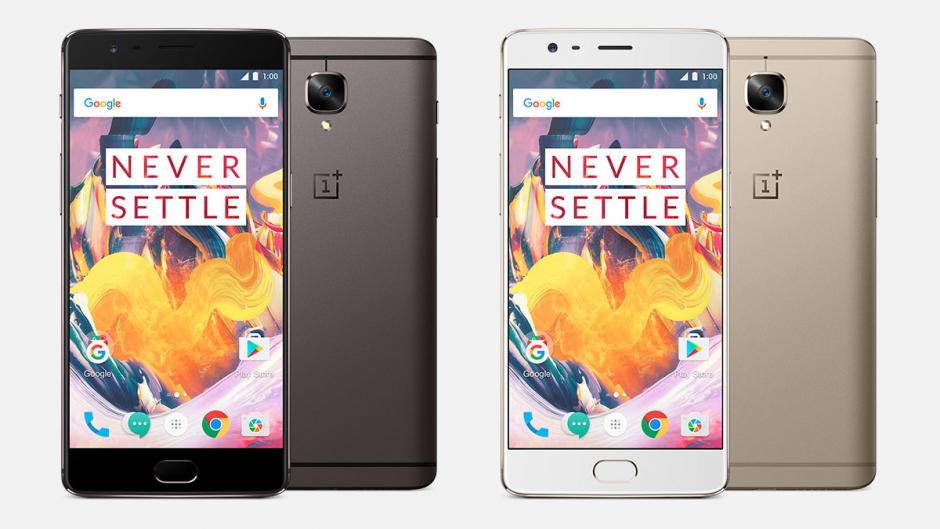 This means the OnePlus 3 and 3T only gets two major updates before since they launched with Android Marshmallow. Though it does appear that both devices are only getting support for a little over a year, OnePlus says it "will continue to release security patch updates for the foreseeable future".
During the Q&A, he also mentioned that both devices will get the OxygenOS 4.5 update at the scheduled time. Initially, the plan was to release the update along with the latest security patch level update. However, community feedback resulted in some modifications. The plan now is to release the security level patch this month and the OxygenOS 4.5 update later.
Don't get too excited about the update as some features available on the OnePlus 5 will not make it to the OnePlus 3 and OnePlus 3T. They are Reading Mode, new off-screen gestures, and DCI-P3 screen calibration. The reason OnePlus is citing is hardware differences. The OnePlus 3 and OnePlus 3T do not have the RGB sensor for the Reading Mode and hardware for the other two features.
READ MORE: OnePlus 5 Soft Gold Limited Edition Now Official
It is surprising how hard it is for OnePlus to maintain software support for just 4 devices (counting the "OnePlus 6" that  will be released next year). With this attitude towards updates, the problem of Android's fragmentation will never be solved.
(Source)