Xiaomi is Going Offline, Targets 1000 Retail Stores By 2020
Xiaomi has again hinted that it is planning to change from its traditional online sales method to incorporate offline sales via retail stores within the next couple of years. The company has seen declining sales this year occasioned by a poor distribution network for its smartphones which it sells only by online sales presently.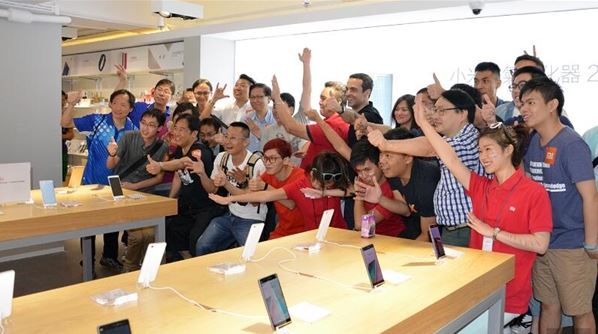 This is not the first time, though, the company is hinting at a shot at the offline sales channel few months back and it came from no less a person than Xiaomi's CEO Lei Jun. Lei Jun had disclosed that the company will be building over 1000 physical stores over the next couple of years which are to be 250 square meters large and expected to make monthly sales entering 50 million Yuan based on findings that physical stores make as much as 1.43 million Yuan daily. Lei Jun left off without being specific as to the time frame the plan would come into effect.
However, Xiaomi has come out to reveal that it would be incorporating the offline sales channel fully by 2020. The innovative start-up also hinted that it would build 1000 stores between now and 2020. A Xiaomi spokesman has in this regard disclose that the offline sales expansion plan becomes necessary because the Xiaomi barand has become a household name in China and the new line of sales would increase the company's visibility in the market. Apart from smartphones, Xiaomi also has a host of gadgets, IOTs in its kitty such as TVs, drones, air purifiers, rice cookers, bluetooth speakers, smart scooters, and smart bikes. But most of these devices are hardly available in the market.
Xiaomi will have the likes of OPPO, Vivo and Huawei to content with in this new channel which will cost the company more revenue. OPPO attained its present success by aggressively charting the course of selling its phones offline and is now ranked second in the domestic mobile phone market in China. This new offline channel will allow Xiaomi fans and prspective buyers to have a feel of the company's latest devices before buying, something not possible presently. Whatever cost the company would incur by this new method would likely be mitigated when sales starts spiking due to the ability of more customers to get to feel and buy the company's often innovative phones and smart gadgets easily. Hopefully, this would get the company to the top of the charts where it rightfully belongs.