Xiaomi Crowdfunds Wireless Hair Straightener That's Also A USB Powerbank
Xiaomi has announced a new crowdfunding product and this time around it is a wireless hair straightener that also doubles as a power bank. The gadget is the 157th product that is launched under the MIJIA crowdfunding platform, now YouPin, and it is priced at just 99 Yuan (~$15). The Moonlight wireless mini splint is actually manufactured by one of Xiaomi's partners known as Ningbo Yue Li Electric Co., Ltd.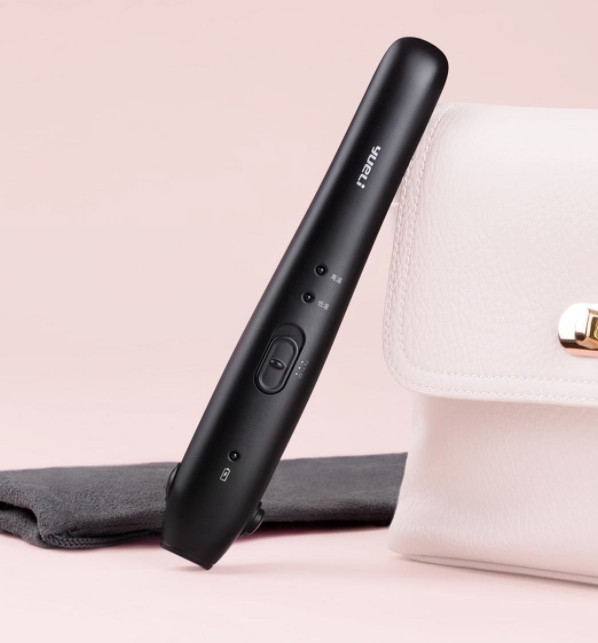 Just recently, Xiaomi's Mi Powerbank was spotted at the New York fashion show in the hands of several top models. This product seems to be targeted at fashionistas and will serve the female folks more. so, what better day to release it than the World women day?
The hair straightener is a very popular gadget in the women circle but most of them usually need a source of power supply in order for it to function. But this model comes entirely wireless making it ideal for use while on the road. The hair straightener features a minimalistic design similar to the conventional model. But it measures just 23 x 35 x 193mm and weighs 164g, making it very easy to carry. The outer body casing sports a matte design which makes it non-slippery. The casing is also scratch resistant and can resist high temperatures.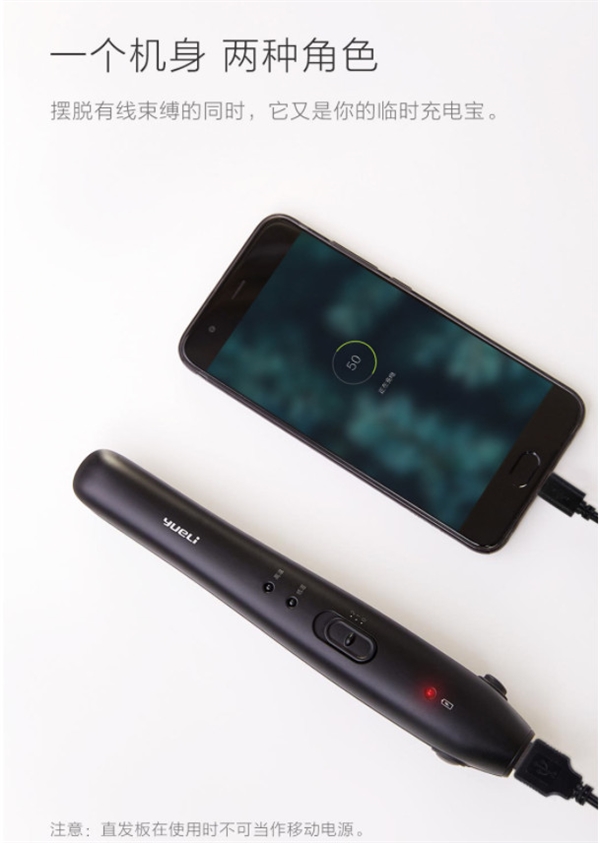 The main heating surface is covered with a nano-anion coating and is powered by a 2,500mAh battery with a built-in smart power-off system. If the device is switch on and left unused for up to 15 minutes, it automatically shuts down. The battery can withstand up to 30 minutes of continuous usage.The wireless hair straightener also comes with two heating temperature levels; a low-temperature level of  160 ℃ and a high-temperature stall of 200 ℃. There are LED indicators to show when it is powered on and when the battery is almost drained completely.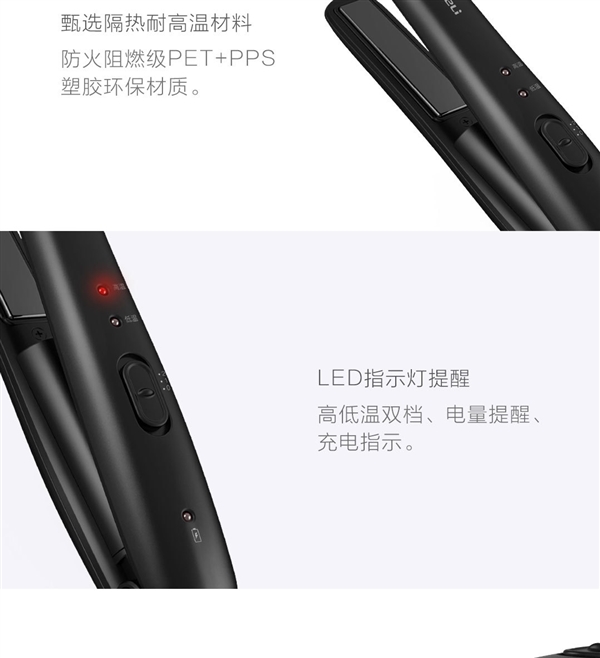 Another interesting feature of the mini wireless hair straightener is that it can be used as a mobile power bank to charge other devices when it is not in use. However, considering the smallish 2,500mAh battery, this feature may just be for emergency use when there is absolutely no alternative charging source.
The Xiaomi Moonlight wireless mini splint is presently available for crowdfunding for just 99 Yuan ($15) at Xiaomi's Youpin platform. The gadget will start shipping on April 5.