Meizu E3 Kumamon Bear Customized Edition Confirmed, Also Launching March 21
Last week a sketchy picture of a Meizu smartphone having the Kumamon Bear drawn on the rear cover emerged and the model was rumoured as launching alongside the standard Meizu E3 version. Now, that rumour has gotten some confirmation as Meizu has released a poster which strongly suggests the Meizu E3 Kumamon Bear Customized Edition would be launched on March 21.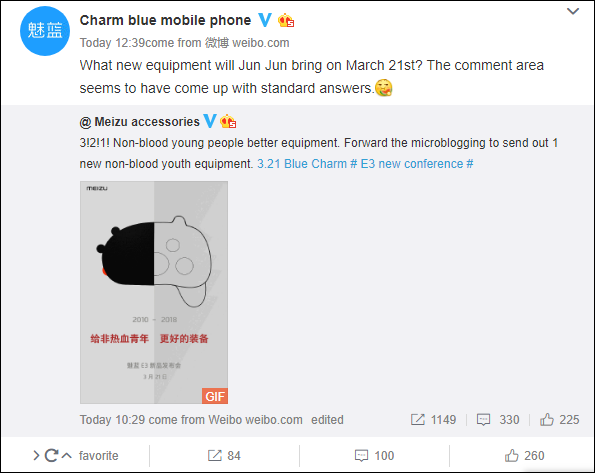 Kumamon is a popular mascot created by the government of Kumamoto Prefecture, Japan. It was created in 2010 for a campaign kickstarted to draw tourists to the region after the opening of a new rail line. Kumamon subsequently became nationally popular, and in late 2011, was voted top in a nationwide competition of mascots. The bear mascot is also a very popular icon in China and other Asian countries. Kumamon has also been a money spinner as a result of merchandising revenue.  The government of Kumamoto in January this year announced moves to allow foreign companies use the bear's image rights on their products and that is what Meizu seems to be doing. Also, it is 8 years since the mascot was first unveiled. So the Meizu E3 Kumamon edition could be to celebrate its 8th anniversary.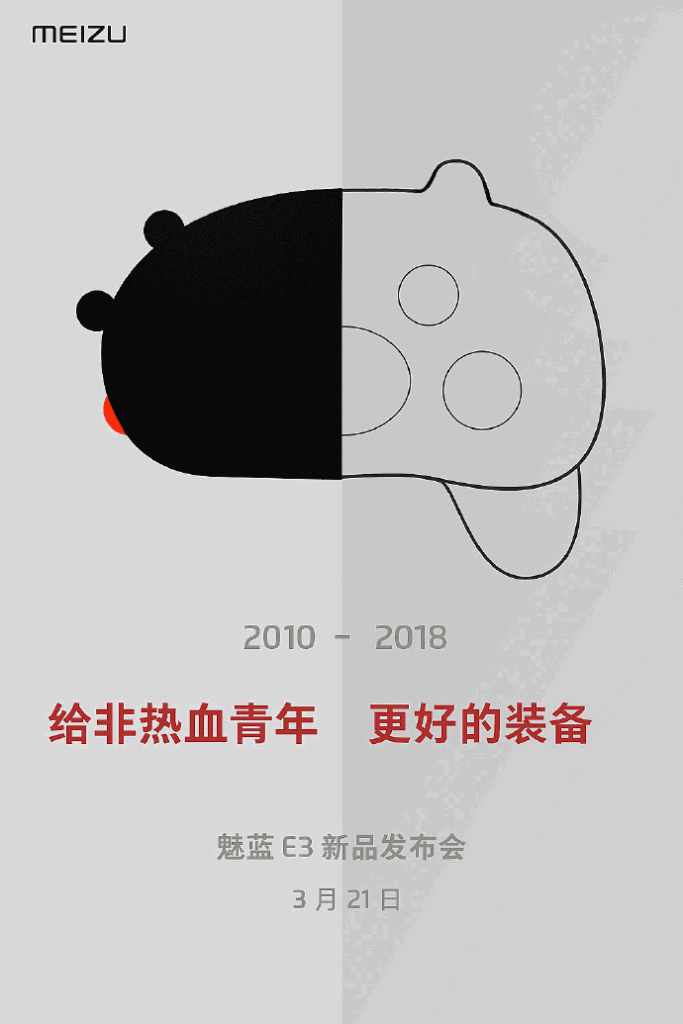 Read More: Meizu E3 Camera Sample Shows That It Will Have Better CMOS Sensor Than M6 Note
The poster which was spotted on Meizu's Blue Charm official Weibo poster is designed using the three colours, White, Black and Red with which the bear is usually designed. It also contains an image which looks like a caricature of the mascot. Most of the comments on the page suggest this is the Kumamon custom edition of the E3 and Meizu Blue Charm also confirmed that the comments are correct. We expect this version to come with the same specifications as the standard edition. The difference may likely just be the Kumamon mascot's design on the back casing and perhaps in the theme.
(source)