With the OnePlus 5T permanently out of stock in North America, fans of the brand are more anxious for the launch of the OnePlus 6. The upcoming phone is said to have surfaced on Geekbench, revealing a few key specs.
The phone is benchmarked as the NS NS P7819 which is different from the OnePlus A*** style of previous OnePlus models. It runs Android 8.1 oreo and is powered by the Snapdragon 845 processor. It also has 6GB of RAM.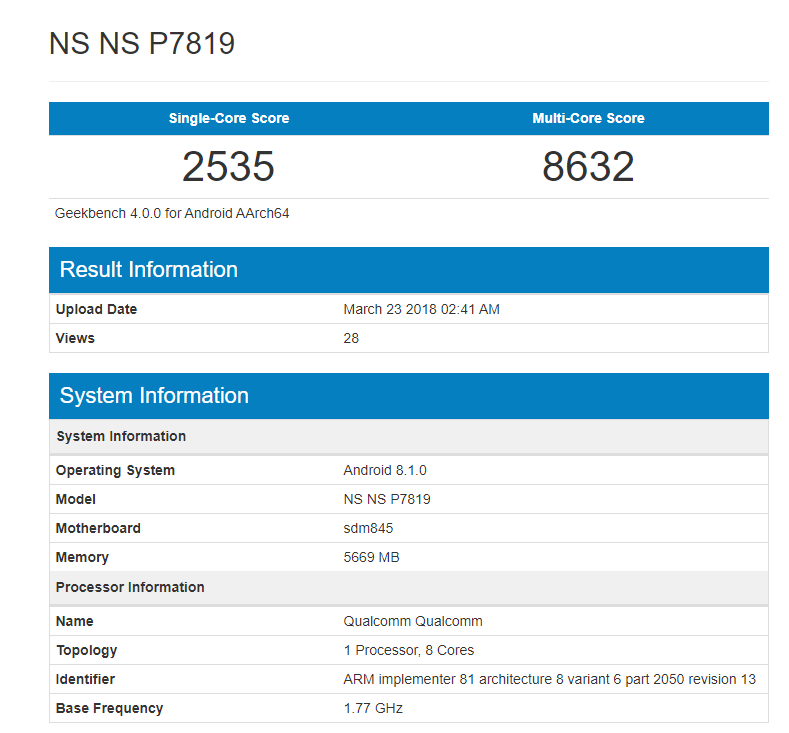 Benchmark scores are 2535 and 8632 for single-core and multi-core respectively. These are similar to the scores of the Mi MIX 2s, another Snapdragon 845 phone scheduled to launch tomorrow.
READ MORE: OnePlus Holds Open Ear Forum In Hamburg, Lists Possible Camera Features Coming This year
The OnePlus 6 will not only come with Qualcomm's most powerful processor, but is also rumored to pack a 6.28" AMOLED display, dual rear cameras, an improved front facing camera, a 3450mAh battery, and up to 256GB of storage.