Huawei P20 Comes With An Option To Hide The Notch on The Display
The year 2018 is gradually ushering in a new full-screen design style and that is the one with a cut-out on the display. This is popularly known as display notch and already, as many as 23 models presently use the design. One of such models is the Huawei P20.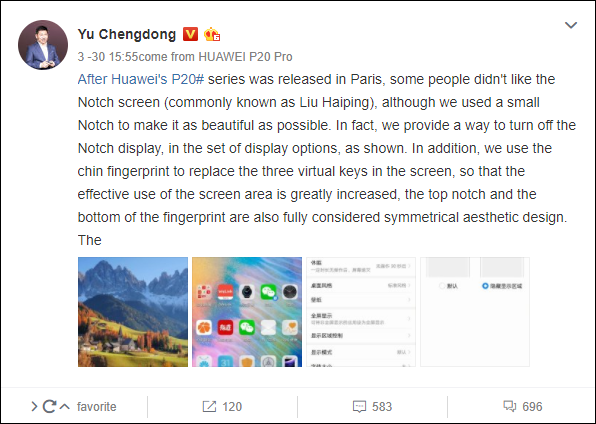 From a technical point of view, the notch design seems to make it easier for manufacturers to extend the display to create a higher screen ratio with compromising the durability.It also allows for the camera sensor to remain at the top centre where the selfie shooter is preferred. Unfortunately, this design seems not to be popular with smartphone users as a lot of fans are kicking against the notch.  A recent OnePlus survey showed that a large number of the company's fans indicated that they don't want the notch on the OnePlus 6 flagship. OnePlus still intend using the design and so had to explain to the fans why they will have to make do with an OP6 with a display notch.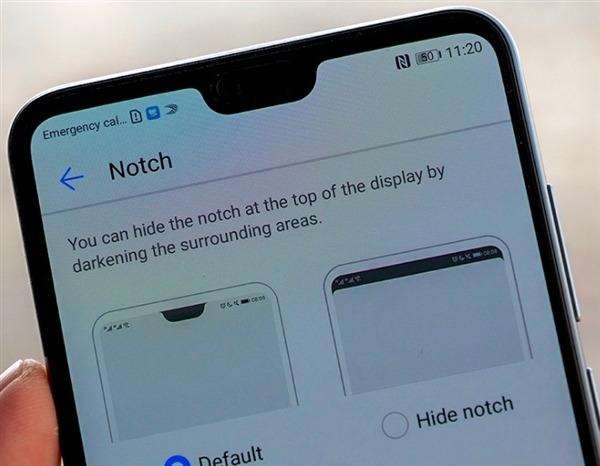 However, Huawei has shown itself once more to be the leading manufacturer it is. The company has revealed that apart from using a small notch on its P20 flagship, they also provided a way to turn off the notch display in the display settings option which then darkens the surrounding area. This is an impressive one but the effect will only be felt on the display. Aesthetically, the physical looks of the device will still feature the notch but on usage, the notch will disappear. This may be a better option for those that cant stand the notch but love the P20's sleek design.
(source)